Most People Aren't Human, They Are Meant To Be Called Heartless Creatures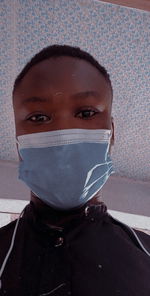 It has been a busy Saturday for me, I have been working all day with my boss though am on my way home, though I will publish an article about that maybe sooner or later but first let's see what we have here today....
Am confused so I have decided to ask this questions to everyone reading this, seriously what is the world turning into??
A lot of things have been happening lately and they are all shocking and confusing to me..
So we have been working all day and it was evening and we decided to take a break, I decided to go out and get some drink for us both...
While I was on my way back I saw a friend of mine from afar, her face was bent down and she was facing the ground with her eyes filled with tears and she was struggling not to burst out the tears while she was walking...
I was shocked and confused when I saw her in that state, I didn't know how to approach her coz am still confused what could have happened for a grown up girl to be in such mood??..
So I hurriedly went to give my boss his own drink, I ran as fast as I could so I can catch up with her, I called her from afar so she would stop but she didn't answer, well I guess she didn't want to be bothered at the moment...
I ran to her and grabbed her hands and then I asked " What's the problem ?" "What's going on?"..
She couldn't hold the tears anymore, she cried bitterly, I embraced her with a warm hug to calm her down.. She didn't say a word for about 3mins, I tried convincing her to tell me the problem, I tired my best and she was convinced so she started explaining with tears rolling down her cheeks..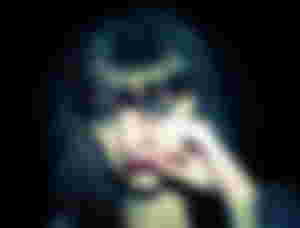 She said she got an admission some months back and she needed money to pay for her fees and her clearance, she said she needed the sum of 100,000 naira ( $243.26 )...
She lost her dad some years back and things haven't and things haven't been going well for her and her family, she said her mum tired borrowing money but no one agreed to lend her some money coz they knew it wouldn't be possible to pay back...

Her only option was to call her uncle, her uncle is so rich, he owns a lot of companies and still he dosent cared about his siblings... She said she called him on Tuesday and she explained everything to him and then he said she should come see him by weekend...
So today is Saturday and its weekend so she decided to go see him at home, she got there in the morning and he was the only one at home...

His wife and kids were not around, she got there with a clear mind but she didn't know her uncle had other plans for her..

She noticed something fishy when her uncle locked the door, she wasn't comfortable, her uncle was moving closer to her each munite...

So she said he took of his clothes and then told her to do the same, he then said she should be rest assured that he is willing to give her the money as long as she is willing to have S*x with him...

She screamed when he got closer to her, she didn't allow and then her uncle told her to leave the house and never to call him again, she pleaded with tears...
He then said she should stop calling him uncle, that it irritates him whenever she says that.. She left the house with bitterness and tears, she said she was frustrated and confused... She didn't know what to say but she left with tears and she was heading home before I saw her...
She said she could never believe what happened, her own uncle tries to have S*x with her because she asked him for money... She said he didn't want to help her coz he can give her the money within a blink of an eye, she said she can't report the case to anyone coz they won't believe her or her uncle is going to bribe his way out, I consoled her not too think too much and then I have her some advice, I told her not to think about it coz everything is going to be alright...
What is the world turning into??? Like really??? I am confused coz I don't know what to say, and I couldn't believe what she said coz its shocking.... I feel for her and I just don't know what else to say...
Authors message: no matter what challenge we are facing we shouldn't loose hope coz better days are coming, we shouldn't loose hope coz it won't be rainy forever.. Givers never lack so let's all give if we have, we shouldn't be greedy about it...
Thanks for reading