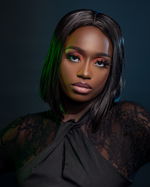 Joe was a typical Nigerian young man, he was sheltered, he went to the best secondary school and proceeded to attend the University of Lagos. Joe's father had wanted him to go to a private University that he was an alumnus of, the same University Joe's brother attended but Joe had insisted that he wanted his freedom.
Joe had the best opportunity, his father gave him more than enough money and paid for the hostel with one of the best facilities in the area. Two weeks into resumption, Joe complained of the long cab queue at the University gate to enter the campus, his father proceeded to give him one of his cars.
Joe had the best one year in the school, people knew him as the rich kid, they hailed him and swarmed around him like bees, one year of being called the rich kid got to Joe, his 'friends' often made comments like "if he's giving you this much now, imagine the amount of inheritance you'll get, too bad your old man won't die soon"
Joe let those comments get into his head, he started rebelling, he started having carryovers from having As and Bs, he started smoking hard drugs and getting drunk. His father was worried and called him to come home severally but Joe only replied with 'you won't give me what I want' and didn't show up.
Joe's father was worried when he was called around 2 am to learn that Joe had been in an accident. Joe had been drunk driving, his father looked at him on the bed, he barely recognized his son, he hadn't seen him in months. His father was thankful that he only had minor wounds, it could have been fatal.
"What do you want?" Joe's father asked him, he wondered what his son could be so desperate about.
"My inheritance" Joe said defiantly
Joe's father looked at him and knew that Joe had made up his mind, nothing will change his mind.
Joe's father gave Joe the trust fund he had set up for him since he was a baby, it contained several million dollars. Joe took the money and went to America, he didn't mind his education. Joe made a lot of friends there too, they knew him because of his lavish lifestyle, Joe spent the money on everyone he knew, he bought hard drugs, alcohol, and everything he wanted.
2 years later, Joe's money had depleted but he had to keep up with his lifestyle. He proceeded to drug trafficking, was arrested, and then deported back to Nigeria. Joe was too ashamed to face his family, his friends he had helped while in the University refused to help him, they had an excuse. He worked menial Jobs that paid 500 nairas per day, he barely ate, the money wasn't enough. His employer refused to pay him for 3 weeks because of a mistake he had done, he had to survive on begging strangers for money.
He decided he couldn't go on like this, he begged a cabman to take him to his father's house promising the fee upon arrival. He knew his father stayed home on Sundays. During the journey, Joe didn't know how to feel, he would be happy if his father gave him a spot at the security quarters, his father's least paid employee looked well than he did.
When they arrived, Kabiru, his father's head of security was outside the gate at the time, Kabiru saw him and shouted. He motioned to the others to call their boss, his father ran out to meet him, he hadn't seen his son in years.
Both Father and son cried, Joe asked for forgiveness as he had been stupid, he asked for a place with the security guards.
His Father has replied "nonsense, no son of mine will stay with mere guards"
The best doctors were called to treat me immediately as he was suffering from malnutrition and undernutrition. His former room was prepared and he was fed and thoroughly taken care of.
This story is one most of us know, the prodigal son
The moral lesson of this story is that God is always ready to accept us back as far as we accept that we've sinned and ask for forgiveness. There's no big sin or small sin, the main word is repentance. Let's find our way back to God today.
Happy Sunday guys.
My sponsors are the best
Please do check them out.