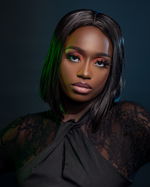 I remember feeling nostalgic yesterday when my 4-year-old cousin was holding a small Nigerian flag In her hand, she told me her teacher told her to bring one to school for the pre-independence day celebration, she was proudly waving the flag and showing everyone who cared to see. Check out the picture of her flag below.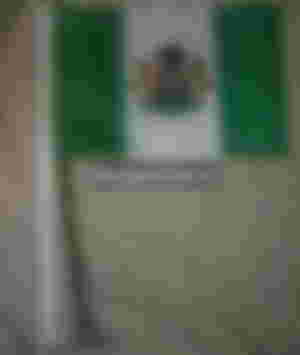 Before I go on, please check out my amazing sponsors, they have the best content, trust me.
I remember when I was 12, I was always so excited for independence day, I would keep my green t-shirt and white skirt, I would wash it and keep it so I would be able to wear it and walk around my street proudly. I remember how excited I used to be.
I remember when I was in junior secondary school(JSS 3), Our civic education teacher taught us how to sing the Old National Anthem, it was written by Lillian Jean Wiliams and adopted on October 1st, 1960, it was titled 'Nigeria, we hail thee', it goes
Nigeria we hail thee,

Our own dear native land

Though tribes and tongues may differ

In brotherhood, we stand

Nigerians all, are proud to serve

Our sovereign Motherland.
You can check the remaining stanzas here.
You can check how it was sung here
---
Today, the first of October is Nigeria's independence day.
According to the Merriam Webster dictionary, a civil holiday for the celebration of the anniversary of the beginnings of national independence.
This is the 61st year since Nigeria has gained independence.
Merriam Webster dictionary defines independence as freedom from outside control or support: the state of being independent and the time when a country or region gains political freedom from outside control.
I remember getting less and less excited as I grew up, maybe because I didn't understand why we kept celebrating it when it felt like we weren't even independent, it felt like a 10-year-old leaving his/her parent's house with no plan on how to survive on his/her own.
The time I felt all my hope disappear was the day of the Lekki Massacre, it started as a peaceful protest against SARS, SARS was a special anti-robbery squad that deals with crimes like Robbery, they were also very popular for harassing young men and forcefully collecting money from them. They used extreme force if the civilian refuses and even death.
On October 20th, 2o20, Nigerian Armed Forces opened fire on the peaceful protesters, this started around 6:30 pm.
I remember watching it from DJ switch's Instagram live that day, I felt my heart sink as all of my hope of a better country disappeared.
I remember grieving for people who lost their lives that day, I remember turning and turning on my bed, unable to fall asleep.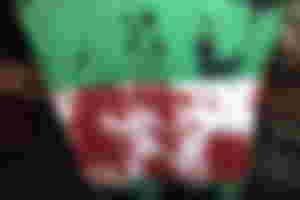 Image source: click here.
---
For about a year now, I avoided anything that had to do with the news, I ensured that I was busy with other things.
I thought that it was better than hoping, hoping and hoping, and then ending up getting disappointed eventually.
I thought I had lost all hope, I thought nothing will make me believe in this country again, I thought that nothing will make me hopeful.
I've realized now that no matter how I try to quench the hope in me, there is still this trickle in me, there's this part of me that still believes that Nigeria will be better.
Hope can be a powerful force. Maybe there's no actual magic in it, but when you know what you hope for most and hold it like a light within you, you can make things happen, almost like magic. – Laini Taylor
I know we have been disappointed severally, we're tired of this, we want a positive change in this country, not negative news change but I implore us not to lose hope, let's still hope and believe that it'll be better one day.
In the Bible, Job 11:18-19 says "having hope will give you courage. You will be protected and will rest in safety. You will lie down unafraid and many will look to you for help"
I believe that there's nothing God cannot do, I believe that if we keep praying and if we keep having faith that things will change.
Nigeria will be great again.
Happy independence day Nigeria.
Thank you so much for reading.