Ginger is known for its different scent. Not only do Filipinos indulge with ginger, it is not only used for seasoning but there are a lot of benefits that we can get from ginger.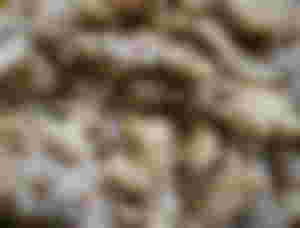 According to the elders, they were so healthy back then because they only drank ginger, this is what they replace coffee, because it is a pure organic. And because ginger has more benefits that are much better for the body not only for the elderly, but also for the young ones.
I remembered the time when my father was still alive, when we ran out of coffee He replaced it with Ginger tea and He let everyone of us taste it.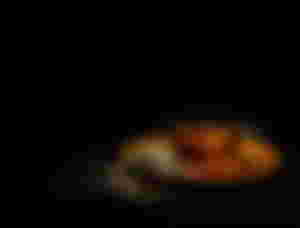 I still remember how my face broke down when I tasted it, I really don't like how it tasted even though I put a lot of sugar in it, but my father said that it is really good for our body.
There was a time when I had a sore throat.It hurt a lot that I could barely talk, He really wanted me to drink Ginger tea because it has a menthol taste that is good for the throat, And believe it or not I was healed.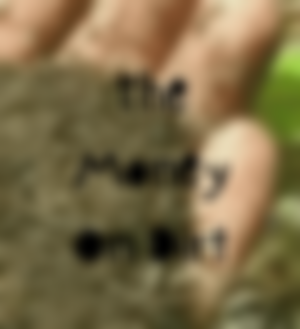 Most of the time, they look down on you especially and your job is to farm, they stare at you when they see that you are all covered with dirt from farming, sometimes they will laugh at you when you said that in order to eat three times a day, you have to work hard in your farm just to survive.
That's how others discriminated the farmers.
When I was in my second year of college, our neighbors asked me what my course was, I said Agriculture, That's all and I could see that they immediately lost interest.
They also say that agriculture is not popular because when you graduate you will still working on land, you are still going to farm, because the most popular with them is the graduate and working at the office.
That even if you hold a diploma as long as you are in agriculture, they discriminate you, that's how painful other people think of us farmers.
But even so, I'm still proud, because there really is money on Dirt and as long as you work hard to earn it.
Money From Dirt
We set aside this day to help our cousin prepare the ginger seed to plant for the next day.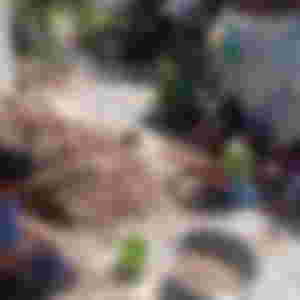 It was just a sack that they planted at first just to source the seedling, the other day they harvested it to plant again, and because I wasn't included because of the heavy rain so I thought about helping today for the preparation.
The kilo of ginger today is at 40 pesos, and it will still reach 100 per kilo, so even if it comes from dirt you will really make money from it.
Our family used to it that if we have something important to do just like today, we will all help especially and we are free.
So this time we gathered everyone to slice the ginger. It was okay at first because we were all just sitting while talking about the future of their ginger. It was really a lot of ginger that I hurt my back from sitting and my knees got cramp.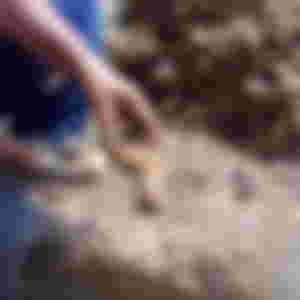 We had individual knives and Bolo's so that we could slice a lot. We never stop unless the rain starts again.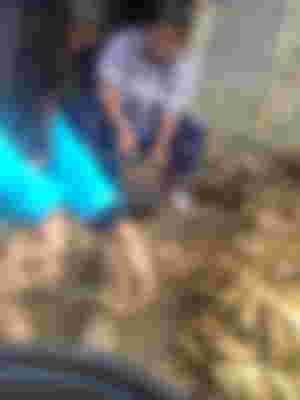 Sophia was also helping gather the sliced ginger, she is also covered with dirt because she really insisted on help with a small bucket in her little hands.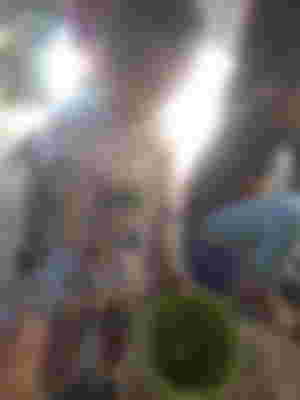 This is serious work actually, but we never felt tired because while doing it, we are all sharing different jokes. This is serious work because we have to be careful not to hit the eye of the ginger.
We don't care if people passing by are watching us with "ew" written on their face, haha 
While slicing the ginger I took a picture of my cousin's hand, because it was her first time doing it and I was so amazed because it doesn't matter to her the dirt that was all covered with her hands.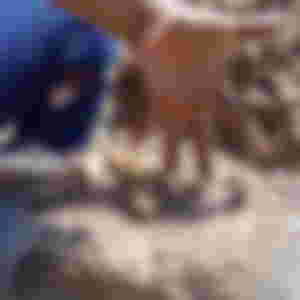 Our day was a tough one even though we were just sitting there, but it was also so tiring but when we imagined how much is the profit of those ginger will motivate us to do more the hard work.
Final Thoughts:
Everything in our family is precious, and everytime we gathered is an another memory and bonding we shouldn't forget, what I like the most was we does not care what other peoply say, they might treat us like a dirty humans, we don't really care as long us we are together with our family, we are working as one and we earn from our hard work.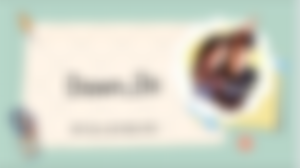 Date Published: January 26, 2022