It was fascinating to think that we all began as children and lived a life of freedom until we reached our adolescent years, when we started to crush on others and, of course, this is the moment when we secretly admired someone.
Slambook was quite popular in my high school days, where you could have your peers write about who and what they are, and since I had a crush on someone at the time, my sole goal for him was to sign up for my slam book.
I can still recall the questions that were printed on it, and you must sign everything.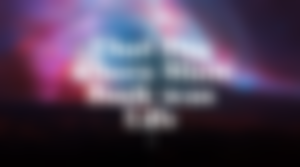 Before anything else, I would like to thank my beloved sponsors, for the patience haha I know my writing is not satisfying enough but I am still learning for the benefits of my readers, and of course for me to learn more. Thank you so much 💕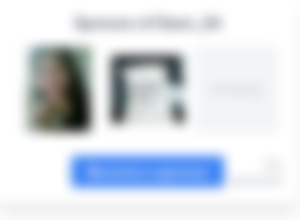 So Here we go 💖
WHAT IS YOUR NAME? :
Everytime you open every page on it, this is the first question that you have to answer, of course you have to write your full name on it, because the next question is.
WHAT IS YOUR NICKNAME ?
Everytime I encounter this question, I had a doubt in myself if I should.write my true nickname because it was a very common nickname that a girl should have, My technique was to cut my name into two.and write the last part of my name "Yien" to  become it more sound so interesting haha.
HOW OLD ARE YOU ?
This question can't deny how old you are haha because You had to write your age exactly.
I remember the time when I stalked my crush slam book and saw his age, and knowing that he's younger than me, I had to adjust my age younger than him haha, but still it was nonsense because the next question was.
WHEN IS YOUR BIRTHDAY?
I had to write my full month, day and year, because I don't know how to adjust it  to the age I wrote, haha I was so naughty back then (Kumekiringking kasi 😅😅)
WHAT IS THE NAME OF YOUR FATHER ?
I don't know if this was a necessary question, but we did it back then, we put the complete name of our father and put deceased if they were already dead.
WHAT IS THE NAME OF YOUR MOTHER ?
The same answer we write the complete name of our mother as we are required to fill in all the questions that are given.

WHAT IS YOUR FAVORITE FOOD ?
I don't remember what my favorite food was because I was not able to taste different kinds of food, but when I am going to answer it now, Maybe my favorite food is anything that I can eat, because I am not picky, I could eat anything as long as it's edible.
WHAT IS YOUR FAVORITE VIAND ?
My most favorite one is chicken adobo. I just can't resist its taste, that If I'm just thinking about this it will make me salivate.
WHO IS YOUR FAVORITE LOCAL FEMALE ACTRESS
I remembered back then that I really admired Bea Alonzo, as I was drawn to her acting and beauty, but now I don't know because I am more into Korean Dramas and Korean beauties hehe.
WHO IS YOUR FAVORITE LOCAL MALE ACTOR ?
Before I really had a crush on John Lloy Cruz haha, I was really inclined with his acting and I liked watching all of his movies.
WHO IS YOUR FAVORITE LOVETEAM
Of course I was a fan  of John Lloyd and Bea Alonzo, but Not now. All I have now in mind is to live and make a living haha.
WHO IS YOUR FAVORITE LOCAL FEMALE SINGER ?
l like Sarah Geronimo, Back then I used to sing her songs at karaoke.
WHO IS YOUR FAVORITE LOCAL MALE SINGER ?
Piolo Pascual, I just found his voice romantic before, But now I'm more into Korean music.
WHO IS YOUR FAVORITE INTERNATIONAL FEMALE ACTRESS ?
I don't even recall who was my favorite female actress back then, because as of now I am not really into hollywood movies.
WHO IS YOUR FAVORITE INTERNATIONAL MALE ACTOR ?
Brad Pitt, I was crying hard when we had to write a reaction paper about the Greek Mythology Movie Troy, that was the time when I started to search his name.
WHO IS YOUR FAVORITE INTERNATIONAL FEMALE SINGER ?
I was really a big fan of Demi Lovato when I watch her movie entitled "

WHO IS YOUR FAVORITE INTERNATIONAL  MALE SINGER ?
I thought about Ne-Yo and Chris Brown because they had a lot of songs on my playlist back then, and I think about Andy Grammer, because I like the genre of his songs.
WHO IS YOUR CRUSH ?
This was the time that I hesitated if I should write his name haha, that was why we put only names that we only knew who was it.. And I remember writing "Cy" because I love CY from Naruto haha.
WHO IS YOUR FIRST BOYFRIEND/GIRLFRIEND ?
I was too young back then, And i don't have a boyfriend yet, it was just a simple crush that was why I write N/A means not available haha.. I don't know either why of all I wrote it 😅😅
WHO IS YOUR FIRST HUG ?
Of course I wrote about my first hug and they are my parents obviously.. 
WHO IS YOUR FIRST KISS ?
I also wrote in this one that my parents were my first kiss, hehe that was the safest zone.
WHAT IS YOUR MOTTO IN LIFE ?
I really believe in saying that " Poverty is not a hindrance to success "  that was really my motivation in life.
MESSAGE TO THE OWNER OF THIS SLAM BOOK
Haha I don't know what I wrote in this part, but maybe if I answered it now, I would like to say, Good Job for making your dreams come true and for passing all of the hardships in life. 
Stay Healthy in order for you to take care of your family and be happy always. I hope that you will find your job soon so that you can give back to the person who you trust and help you until the very end.

YOUR NAME AND SIGNATURE
Of course we should never forget to put our complete name and of course the last one is our signature.
FINAL THOUGHT:
I'm happy because I experienced things like this when I was young, when the guy you had a crush on wasn't looking and you suddenly stalk his slambook haha, that was my secret 😂😂, and it's a big difference now, so tell me whether you've had similar luck and have fond memories of your adolescence.
Thank You for reading and have a good day ahead 🙋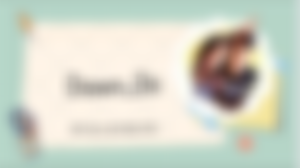 @Dawn_Dii
Date Published: January 28,2022