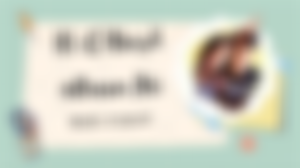 Yesterday we gave our all to plant some squash on our farm. The weather changed quickly, at first It was very hot and then it suddenly started raining, my only protection from my head is the sweater that I used to wear.
3:30 at the afternoon, we decided to stop and supposedly we continue to plant for today, when we got to our cousins house, they called us for a coke, and I like it because I don't have to buy our snacks ( hindi po ako kuripot 😂) I was just thankful because he really insist that he should be the one to buy our snacks.
I didn't know that he was buying us a snack but he wanted something in return( wala na talagang libre ano ? 😅😅)
And his condition was, he wanted me to accompany them (He and his wife) to go to the town because they had some business there. 
So despite me being tired from our whole day's work, I agree, I quickly took a bath and changed, my husband was angry because I took a bath when I came from the farm with all the heat from the sun.
We ride a motor, it was a long time since the last time that I ride a motorcycle with a long distance travel, I think the time that we were traveling, I just close my eyes and prayed because my cousin drove very fast, as if my soul left at where he starts the engine.
When we arrived I noticed that we stop at the front of RD pawnshop, and then I asked what are we doing there, the business that they were mentioned was to claim a money at the Palawan Pawnshop, I told them that the Palawan Pawnshop was over there and you can't claim it from RD Pawnshop.
I really felt sorry for them because they don't even know what to do, and it was a good thing that I agreed to accompany them.
I filled up the claim form, and I let him sign it. I gave it to the counter( Yun ba ang tawag dun ??😁😁) 
As I waited for him, I felt so strange about myself because I started to have big sweats and I was feeling cold, it was strange because it was so hot and I was really cold.
When we arrived at home , I started to feel the pain in my throat. I took meds at that instant because I knew that I was going to have a fever. 
When I woke up this morning, I couldn't stand because of my whole body pain, And I was coughing really hard and when I was going to stand my head would be in pain and I was so dizzy. 
All I did was lie on our bed as I could see our house turning into a mess.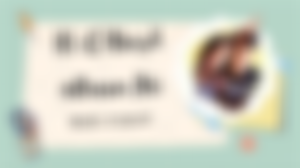 It is so hard when we mothers got sick because no one could clean  the house, as Sophia was curious because I am just lying she started to scatter all of our things.
From her clothes to her toys, and my papers.
It is hard when we mothers get sick because no one can do the dishes, especially when your husband is at work.
It is hard when we mothers get sick because no one will cook for us.
It is hard when mothers get sick because no one will serve us food.
It is hard when we mothers get sick because no one could take care of your child when putting on your makeup 😂😂
It is hard when we mothers get sick because no one will accompany your child in taking a bath.
Sophia was crying because she really wanted to take  a bath. All I did was instruct her first, luckily she just listened and went to our bathroom alone.
She was taking a bath alone, and covered herself with a towel alone. She also wears her dress alone and puts clothes into her hair. 
Thank God, She is just two years old but she's responsible for herself.
I am sick and It is hard when no one is around in case I need company.
FINAL THOUGHT:
When everyone got sick in my family, I am the who is so terrified, I always check them sleeping if they were still breathing (Totoo po Talaga). I am the one who always takes care of them. 
I just realized that it is hard when a mother got sick while the husband is working and the one who's left is your 2 year old daughter.Because you can't do anything, as long as you just look at the messes she made, but even so, the happiest of all is being our mother.
Ps: I really want to put picture in every situation but I just can't stand others seeing our messy house 😅😅 thanks to Sophia.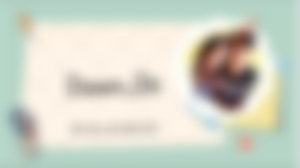 DATE PUBLISH: JANUARY 20,2022