Because I listened, I explored, I interacted, I learned and discovered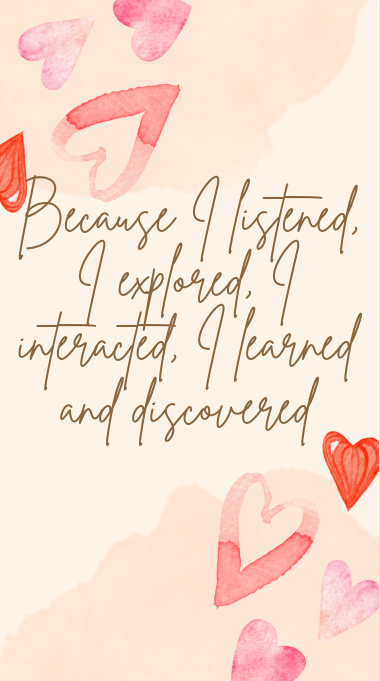 Writing is one of my hobbies, and I share it a lot here in read.cash on how I started to love writing, how I gave up on it and How I dreamed again because of it.
Talking hmmm😅 It is also one of my thing, I can do talking the whole day, that is why I have a lot of friend and that is why until now my students from school where I was doing my practice teaching still messaging me through messenger haha, sometimes they end up comparing me to the recent practice teachers, that even the resident teachers were also messaging me because they have no practiced teacher who was funny. 
Is it my talent ? haha to become a good talker and to become a funny one ? 
Hmmm Let see .. 
But before anything else, Hello read.cash family, my beloved readers, silent viewers and commenters, this is me.@Dawn_Dii, first of all I just want to introduce to you my Lovely sponsors.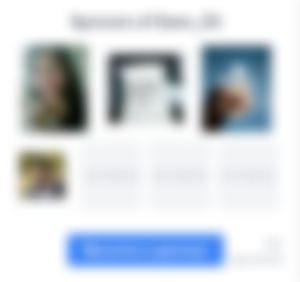 Kindly check out their writings also, because they are a good writer and please give them support as you supported me guys ( Naks feeling po akong popular haha) I promise you will not regret it visiting their writings because there are a lot of lesson, ideas, that you can learn from them, as I learn also from them reading their article one by one, so hope to see you in their comment section hehe.
And of course kindly support my best friend @Maishe and a new member of this platform my sister in law @Tiger_best , check them out also 💕
Thank You so much .. 
Anyways, so let us continue, yesterday I was not in good mood because my wallet from noise.cash suddenly gone, and it is late for me to know that my daughter sophia played at my phone and maybe she went on my browser, I don't know because as I check my wallet and there is no money in it, It was not big though but I work just to get it, and it is from my noisemates hard work also.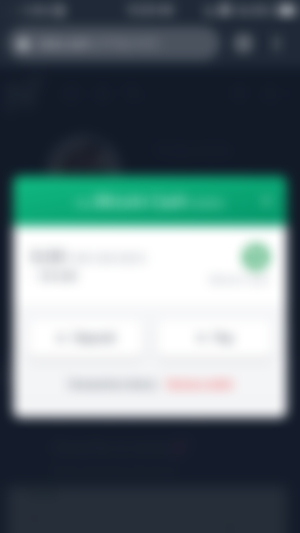 I ended up posting some help because I really don't know what to do, and I tried to back up my wallet but it made no sense, I forgot my password. 
Thank God, I tried to go to the setting of my noise.cash and there, I had to import it and put in my seed phrase. I am lucky because I really kept my seed phrase in case Sophia will be playing on my phone again. 
My bad mood changes when I visit my notification here in read.cash and I was so happy seeing that I just had received my first affiliate payment. 

And I am going to connect it with the saying
"Kapag may Tyaga, may Nilaga" 
And this morning, and yes Just now, I received again an affiliate payment ..

happy right? because my only goal is to introduce read.cash.
BECAUSE I listened, I explored, I interacted, I learned and discovered
At first, maybe I had five people that I told about read.cash because I could see that they were also a bit lacking financially, so I thought instead of just using their cellphones the whole day, watching tiktoks, and doing tiktoks  even though there were no views, they using facebook and share of what's everything to be shared about, they also using  wifi vending machine even without a dish on a table, so I thought why don't I introduce them to read.cash for somehow  while they're using  wifi they can still have income.
But people's minds aren't really the same, because if it was me, I'd grab the opportunity to earn, but no, it's tiring to think, to write as what they said. 
We can't really force a person if he doesn't want to, It's just that they are wasting the cost of wifi if there's no extra income coming into their pocket.
FINAL THOUGHT: 
It was never my intention to interfere in the lives of others and what they want, all I did was introduce them to read.cash and it's up to them whether they will join me or not, I'm not at a loss if they don't want to.
As of now, I am happy with what I achieved because it is so far so good, and it's all because I listened, I explored, I interacted, I learned and discovered the world of read.cash.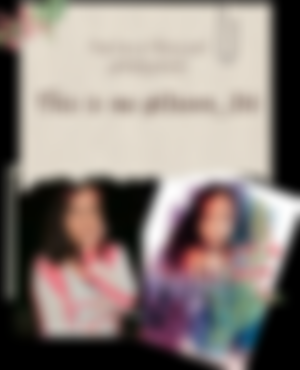 this is me @Dawn_Dii , saying that "Hard work beats talent if talent doesn't work hard."
Date Published: February 9, 2022