The Good Doctor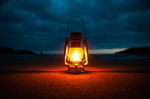 Date: Thursday. 21st of April, 2022
Hello everyone! How is it going? The weather had been cold here, thanks to the rainy season. Yet, the cold hasn't stopped me from leaving the fan on lol. I have been hella busy today and unable to read articles or respond but I'll do that tomorrow. Please, do not be offended.
Today, I want to talk about a TV series I've been watching called The Good Doctor. The series focuses on the lives of several doctors especially the residents and has mire focus on one of the doctors Shaun.
Dr. Shaun Murphy: He is the good doctor. Doctor Shaun Murphy has autism and savant syndrome which has worked for him as a super power rather than a disability. He is a genius doctor and can visualise a patients internal organs in his head while trying to find the best cure or surgical procedure for them. Shaun grew up with a sad who hated him because of his ASD. His younger brother was his only friend who eventually died right in front of Shaun after he fell. Despite all the negatives in his life, he had a father figure in Dr. Glassman and never gave up. Shaun do not like any form of physical contact, is usually brutally honest and do not know how to read social cues, yet he thrives.
Dr. Aaron Glassman: He is Shaun's father figure and have looked after him since he was little. He inspired Shaun to be a doctor and gave him the books he needed. Dr Glassman is a top surgeon in the hospital and is more experienced than other doctors there. He is always willing to share his wealth of knowledge with Shaun and other doctors who seek his consult. He vouched for Shaun when he first came to the hospital and was almost fired because of his ASD.
Dr. Lim: She is a talented surgeon who has offered guidance to the residents under her. She is the type of woman who do not sit back and let life happen. She is always willing to fight and make sacrifices for the team even if it jeopardises her job. Dr Lim is a force to be reckoned with in the hospital and when she is not the authority, she has no problem standing up to whoever the authority is when necessary.
Lea: While she is not a doctor, she knows her way around tech. She started as a car mechanic, building and repairing old or luxury cars. *spoiler alert* She started out as Shaun's neighbour before they progressed into being friends. She is very good at what she does but more than being a mechanic, she is an IT expert. Lea eventually started working at the hospital and even helped them solve a major security issue on their servers when some genius hackers tried to breach their firewall and leak private information. Lea became friends with Shaun and eventually became the only person who he willingly touches.
Dr. Andrews: A black doctor who always rocks a stylish Kente surgical cap. He is always at the top of his game. There are times where he had differing opinions from others but he does so out of his love for the people and the hospital. He is a strong man and despite his domestic issues, never stop giving his best to the hospital and offering guidance to the residents.
I'll stop here. Let me know if you've seen this series!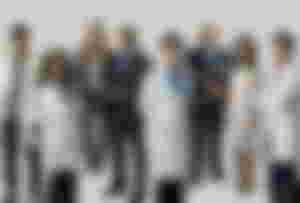 Thank you so much for reading!