Christmas is coming, a time when children look forward to their new toys. Here we offer you a practical guide so that you can find the ideal one for your child according to their age
Look at the almanac, what month are we in? In November. Incredible, the year is already leaving and we must begin the preparations for the Christmas season. We all want to share the tradition with our loved ones, but there is something that for nothing in the world should be missing, because the smallest of the house eagerly await the gifts of the Child Jesus.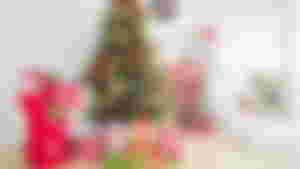 This reception is a moment in life that cannot be compared with anything else and that without a doubt is part of the most pleasant memories that the boy can have. Keeping the illusion of a child alive every December 25, through a gift under the tree, is undoubtedly an act of incalculable value.
Major reasons
Sometimes we think that our children already have enough toys. Many of these objects are forgotten and end up stored and full of dust; at that point we wonder if it is worth buying new ones. But playing is not a waste of time, on the contrary, it is a necessary activity for children because it helps them develop intellectually, emotionally and socially. It encourages creativity and allows the little ones to assimilate, understand and adapt to external quality. Therefore, it is an essential activity.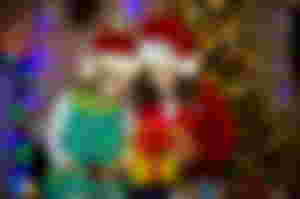 For every age
Christmas is generally a time of "run-run", at which time we are in a battle against the clock, because we have to take care of many things. The shops are crowded with people, the supply of toys is very wide and we do not know which is the most suitable for our children.
First of all, we recommend that you make purchases at an early date to avoid the toys running out or the shops being overcrowded by the last minute rush.
0 to 2 years. The child needs toys that develop their senses and help them with motor coordination. Those with different texture colors and sounds are recommended.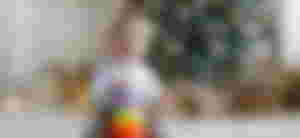 Those that can suck, bite, crush and drag are convenient. Toys such as rattles, teethers and pendants for the crib will be very useful for the little ones. When they are learning to walk they need walkers or other implements that allow them to travel the spaces. Drag objects such as tricycles without pedals are also necessary.
2 to 6 years. At this stage, toys that allow them to carry out outdoor activities, such as tricycles, balls and construction games, are suitable. Those that imitate adult activities or familiar scenes, such as the doctor's kit or the kitchen, are quite useful.
Reading children's stories that instill values ​​such as solidarity, equality and respect is another option. Simple puzzles are also ideal at these ages.
6 to 9 years. Slightly more complex toys such as bicycles, skates, puzzles, question-and-answer table games, and those that encourage healthy competition, where they can measure their abilities and strength, are ideal for this group.
9 to 12 years. Those that represent professional adult situations such as chemistry and electricity, and those that involve teamwork and some sporting activity are essential.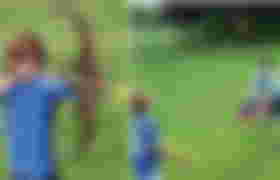 Over 12. At this age children lose interest in toys. The objects that are most valuable to them and become perfect gifts are books, clothes and video games, which correspond to the tastes and personality that the boy begins to look for.
Devices for listening to music are also his favorites; however, the use of hearing aids should be limited to avoid hearing damage.
General advice
Take into account their personality:
If a child is withdrawn, it may be effective to purchase a socializing game that involves several people; if he is very restless, attention games or artistic games will keep him focused.

Do not forget about simple toys because, through them, the child will be forced to let her imagination fly.
To be ordered has said:
A correct organization of toys is becoming more and more necessary because every year new objects arrive at home. Children must be instilled in the habit of being tidy, so a corner of the home should be predetermined for toys. Objects can be classified by color or by category, such as keeping books in one place and puzzles in another place.

It's also fun to go for creative names for each drawer; for example, "box of Surprises", so the child will be more motivated when putting away their toys. There are cabinets with children's designs that are appropriate to protect these objects. They must be clean and free of moisture or other agents that contribute to deterioration.
Video game
They have become one of the favorite toys of children and adolescents. There is a wide range of them. Today technology is part of our lives, we just have to think of computers that are of great importance both professionally and student and are present in many homes. This is a reality from which we cannot escape, however, some digital games have earned the criticism of people, because many incite the practice of violent activities. There is a tendency that these games can be addictive or induce behavioral changes such as isolation.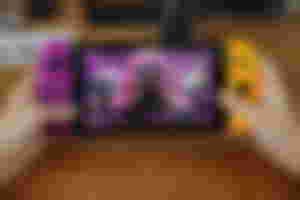 Due to the importance that technology has acquired in our lives, it is not a bad thing for children to become familiar with these digital devices, however, parents should monitor the amount of time that children allocate for the use of these games.
Gift time:
Christmas is the perfect time to teach the small values ​​that allow you to grow as people. In this season you can do kind activities that benefit others, such as donating toys to the neediest children.
Encourage your child to do these kinds of tasks. It is also essential to teach the child the importance of friendship and family, and to promote values ​​such as honesty, respect and understanding.
Toys are ideal allies to promote teamwork and the habit of sharing, so do not be scared when your child takes a friend home to play, as this is a great step for socialization.
Pay attention to the toy your child wants.