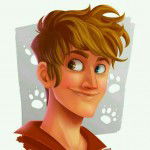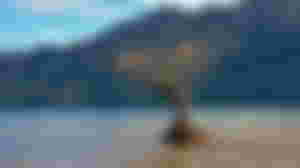 Have you ever seen a situation where someone was in a race but decided to stay out of it but still got the trophy ? Or can you boldly tell me that the statement above is not true? Then bring it up in the comment section..
Don't quit;Winners never quit is a statement that tells us not to quit when things get harder than we expected. With such a statement, it again goes forward to mean that, we should strive harder and overcome such challenges when they occur in order to succeed. 
Imagine in a race of 1200km, where up to 8 people are taking part. Each and everyone wants to be a winner so the time comes where you are made to start. While running, those who strive harder and are able to run faster at the same time are those who reach the finish line and become winners,but those who fall on their way, retard in speed, gets exhausted or whatever do not get recognized as winners because they are not able to overcome the challenges . 
So is life, in life it does happen when striving for our goals to be completed or accomplished. Aside our personal work or what we want to do on our own, we do share the same wishes with people , making the game look like "going round a set of chairs which are less in number as compared to the people running around it . A song is sung and in the course of doing so , you 'eye' a chair while you run since a command will be called for you to sit and those who grab a car are still in the but those who don't are out of the game".
There are a lot of people who want to be the doctor, engineer , bank manager , pilot, soldier or whatever government work you want to do ,but in order to secure a place or work, you will have to put it at the back of your minds that , the work is not for an individual and with that, for you to win the job , you will have to persistently work for it not quit or get out of school on your way because your goals can't be accomplished by doing so.
If you want to work your own also or do your personal work like open up a boutique where you sell clothing, then you will have to work hard to secure a capital, secure a place of work and put in more efforts to open it everyday before you can start "cashing out " from the boutique.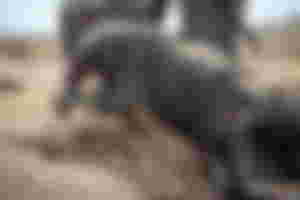 NOTE: Starting a business or having plans of it doesn't qualify your success. In a race, once the bell is rung or gun is fired , everyone gets up or starts running at his or her own pace . They don't get up the same time so should you notice your idea that you have, might have been thought of by someone a long time ago but what matters is the finishing line, yes, The product of your work.
Just run in your own track and don't focus on someone, put in your best and make sure you make your legs carry you to success not failure. 
It is therefore of my view that, as humans we have goals even at childhood times since we sometimes get an answer to the question,"What do you want to be in future?" And for that to surely happen , then there is no need to quit on the way but rather strive harder since the goal can't be accomplished with such an attitude. 

We might not be able to pass in some various class as we proceed but that shouldn't prevent us from pursuing our goal .

We should move and fight the difficult situations ad through that, our work will be appreciated leading to our success.
Thank you all for your time, it's Dangerous_Fly once again, Bring It On!!!
Resources:

https://unsplash.com/photos/JwTeUr0NO2Q
Sponsors of Dangerous_Fly