Money Saving Tips to Help You Beat Inflation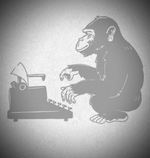 Everything is getting more expensive. From bread to petrol, electricity, and streaming subscriptions. All prices go up while salary increases seem to be sluggish. In the end, this means that we have less spare income in our pockets to buy delicious bananas. But fear not! This monkey brings you a few tips that can help ease the pressures of inflation.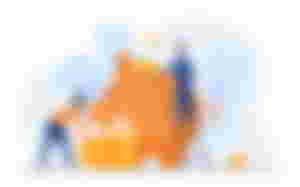 Avoid convenience stores: They are (almost) always more expensive than bigger supermarkets. In the end they offer "convenience" at a price, but you can go to a bit more distant shop and save a significant amount.
Change shops: Do you have a discount shop nearby? They may not look the best, but you can get the same items as in other shops. Just cheaper.
Always have a list when shopping for groceries: And stick to it. The marketing guys working at big supermarket chains work very hard for you to buy all those things you don't really need. Make a list of what you need before venturing into a supermarket and avoid temptations!
Be wary of big "family", "XXL" or "value" packs: They are big, flashy and they look like they are saving you money for buying in bulk but sometimes they are more expensive per kilo (litre, pound, ounce…) than smaller packages. Always check the price per unit, sometimes "it's a trap!".
Pink tax / Blue tax: What are these? Usually, products that are predominantly targeted to a gender but have an alternative version targeting other genders (usually changing colour to pink, blue or similar). And these products are more expensive when bought in the alternative colour. Example: Shaving razors are predominantly bought by men, and they are sold in black/blue tones but there are also shaving razors targeted to women that are usually pink/purple. Pink razors tend to be more expensive than the same razor in blue/black version. Do you care that much about the colour of a disposable item? This monkey doesn't.
Look for voucher codes when shopping online: Most online retailers have voucher codes that provide a discount to those using them. Discounts can be a percentage of the price, a fixed amount when you make purchases over a certain value, etc. They are easy to find, and they can save you real money for just a 5-minute online search!
Join all the free loyalty programs: Airlines, supermarkets, hotel chains, credit cards… You name it! There are tons of loyalty programs out there that can provide savings, offers, free upgrades… No matter how often you use those companies, just participating in the program is usually enough to get something extra. Join them and take advantage of those promotions!
Walk instead of driving or using public transport: Significant savings can be done just by walking instead of using a car or public transport. More considering petrol prices these days! And your health will thank you for it. If you can walk to places, this is a great way to save money!
Cancel insurance autorenewals: This monkey has never, ever, ever renewed an insurance policy with the same company. Why? Because the renewal offer has always been more expensive than what other companies would offer for the same level of insurance. Always check the market before renewing an insurance policy. One exception could be car insurance, remember to check the bonuses you may have for staying with your current company and if competitors would match them.
Cancel internet autorenewals: New internet providers enter the market (almost) every day. It's a very competitive market and to gain customers, new companies offer very good deals. This monkey got a 30% reduction and double speed connection in its latest change. You may have a couple of days of "readjustment" to your new internet provider but then you enjoy months (or years!) of cheaper service.
Avoid paying fees: Sometimes we use services that charge you a small fee like withdrawing money at a random ATM or paying for delivery when buying something online. They may not seem like much but when you add them up, they become significant. Fees sometimes are easily avoidable with just planning things ahead or looking for fee-free alternatives. Don't pay fees if you can avoid it!
Do you have other tips? Share them with this monkey and the ape community in the comments!
This article is NOT financial advice, just a monkey typing stuff.
Pic Source: Freepik
Sponsors of Crypto_Monkey