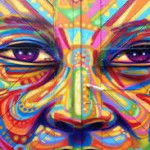 All names and places in this history are fictitious
---
A young journalist student of the Catholic University, native of Sydney/ Asutralia; Betty Logan (19), at the time the events occurred.
On July 14, 2008, at 1:30 pm; Betty's body was found in a vacant lot in a dangerous park.
Betty had moved to Melbourne in 2007, approximately in the month of October of the same year, she began her psychiatric treatment with Dr. Marlon Kelce, brought to that office by her mother, who had also been a patient of his previously. At the time it was said that she had personality disorders, and that she had obesity problems and that was why she was suffering from Bulimia and Anorexia as well as depression.
She had received a scholarship from the Angelus Foundation, where she began her studies at the Catholic University, studying a career in social communication. At that time she lived with her grandmother and older sister at the time of the events, she was in her eighth semester and had started her internships on the channel CNN.
Betty had a personal Blog where she wrote about her life and everything that happened; something like a "digital diary", recounted everything that was happening to him and the relationship he was having with his "psychiatrist".
Her Last entry in the Digital diary:
Today is the day that the relationship with Doctor Brandon Kelce and I ended. I found that love is a difficult word to discover and that not all of us are blessed to discover this feeling. But there is always something good in everything, the one that manages to differentiate the treatment that they can offer us. The mistakes that girls make to lose a man, in this case an older man.
Knowing that a man is not everything in life, first is the family and that we must also realize when they treat us badly, when they use us and when they use that so sticky phrase that makes us fly to heaven "I love you very much" when not true, when they say it just to take you to bed. I always remember that my mother told me that men asked for proof of love just to sleep with you and then vote for you, more or less this is what happened to Kelce, although he did not ask me for proof of love he only slept with me and then he felt that It was a lot for him and he didn't want to see me anymore. But since my goal was not just to go to bed and bye, but to see if he can endure all the mistakes we constantly make and make us lose the boys we like, I decided to keep insisting. To the point that you told me it was unrecoverable, unrecoverable ?? I do not want me to recover but to achieve or demonstrate that they should not be bothered much because otherwise we lose the ones that are really worthwhile.
Betty had a relationship with Dr. Marlon for many months, a toxic relationship that brought more problems to her life and the age difference that existed between the two was one more reason for her to be more confused than when she entered her first consultation.
In the investigation, it was shown that while she was in therapy he repeatedly sedated and raped her and photographed her naked.
Taking advantage of her condition and the weakness that existed at that time, she kept her for a long time; (Dr. Marlon was the first sexual and only man in Betty's life).
Her latest publications stated that she had become dependent on her psychiatrist, the lack of self-esteem and the shortages that she lived led her to fall in love with him.
His body was found with a strong blow to the head, which was what caused his death. It was found by people who were walking in the area.
After the discovery, several hypotheses were said about what had happened, although his family knew what was happening to Dr. Marlon and this led to the suspicion that he had been the material author of the event.
In the investigation, it was possible to determine the phone calls on the day of the events with him; also the testimonies of friends who affirmed that she said that she had an appointment with her therapist everything indicated that it was him.
In Dr. Marlon Kelce's office, a tendril was found that was from Betty and the other was found in the body; also her blood and 1,200 nude photographs of patients including Betty's taken when she was asleep.
At the age of 71, he was processed and sentenced to 20 years in prison for the death of Betty, where he had to pay a sentence in the Prison.
Betty's mother told a teacher that she felt calm because she knew that her daughter had had a mission on earth that was to unmask that psychiatrist for all the victims that had existed and that for fear they had never reported.
This has been a case that shocked the country a lot; Not only because Betty was young and a student but because of how the events happened, Dr. Marlon was a person known not only in the guild.
Marlon Kelce was born in Canberra. He was a surgeon (1958), a graduate in Psychology (1960) and a doctor of Sciences, degrees obtained at the University  of  Canberra. In addition, Master in Neuropsychiatry and Clinical Psychology, from the University of London, Cambridge, Oxford (England), Marseille (France), Queens College in New York. In 1961 he founded the Australia College of Psychologists. He was elected rector of the Canberra University in 1984. Author of more than 70 books and outstanding in his performance for «using world practices for the diagnosis and treatment of a very wide range of psychological, psychiatric and neurological conditions.
---
All names and places in this history are fictitious