Lets first see what's the meaning of Truth. "Truth is the property of being in accord with fact or reality", as on Wikipedia (Underline emphasis by me). So, the Truth as such a 'property', will differ from one aspect to another aspect for each individual. It is, for someone to hold like I never lie, I have never deceived anyone, I have never intentionally hurt anyone, I always speak what I stand for..etc. These are the aspects of property being in accord with fact or reality. But the question remains was it factually right or wrong when I say something and in reality, had an acted in differently. The answer differs for each individual by one's cultivated self-esteem.
The mind is such an entity given by nature to mankind that either it turns out to be a blessing or curse for mankind, depending on how it has been cultivated by one's 'thought process'. Having awareness of one's own thoughts and diving into thought has a different phenomenon.
Having said these, I am not going to deep down into spiritualistic but on rather Materialistic (Any realistic sane person has wisdom what the Truth is and won't commit any act that is not in accord with fact or reality.)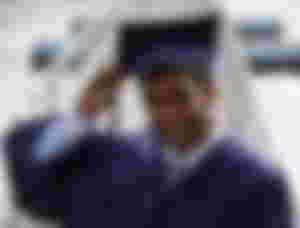 Again, materialistic lust differs for each individual depending on one's self-growth ambition. An ambition which is equivalent to strong desire has either lead it in a way which shall bring prosperity as a whole to the society or to the extent each individual or to the least say self one. Such is the power of ambition which had emanated from the 'Mind' and has been recognized in the history of mankind as a tool of possessing something but in reality, doesn't own it. So many Kings had come and gone only to recognized in history as a lesson for future generation i.e. futility of materialistic lust. 'I am not comparing ambition with lust but rather comparing lust with ambition'.
The opposite is the scenario for materialistic. The less lust one's become about material things, the more one becomes started to have build self-esteem. It is up to you now for each individual, how far you wanted to become Ambitious. Ambitions which was supposed to be the property of being in accord with fact but turns out to be the opposite of it and brings disaster.
Searching for materialistic truth, most of the time leads to the intellectualization of things that are supposed to be accommodating of other views. But if this view doesn't get accommodated in accord with fact. Essentially, the futility of trying to do something which is not in accord with reality.
Aristotle tried to summarized the Truth as:
"To say of what is that it is, or of what is not that it is not, is true."
He tried to point out 'what is provided and what is not' by the materialistic world is considered as a fact or reality.
Thanks for reading.