Most of us are familiar with Ethereum (ETH), which is second largest cryptocurrency platform by market capitalization. Similarly, Tron (TRX) is a blockchain based decentralized operating system which has native token known as TRX (It's market capitalization ranked is 14th).
Tron (TRX) network was founded with the aim of decentralizing the internet where anyone can create DApps (decentralized Apps), freely publish content, store and own the data.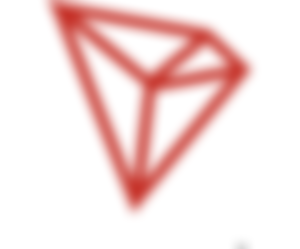 Above image shows the symbol of Tron network.

The Tron network has capacity of around 2000 transaction per seconds. Similarly, for Ethereum, it is around 15 transaction per second.

It has almost zero transaction fees.

Tron network supports Smart Contracts i.e. type of digital contracts that automatically executes when certain conditions are met.

Tron network also supports Decentralized Application i.e DApps (as against the centralized apps), for which it offers high throughput (Output of Computing power) and high Scalability (number of transaction per second).

As of now, TRX price is around $0.02 and its all time high price was $0.25 (Source: Coinmarketcap)

TRX coin can't be mined as it is based on Proof Of Stake instead of Proof of Work i.e. consensus mechanism while validating transaction.

So, to get TRX coin either one has to buy or stake the coin to support network and then in return get percentage of staking coins (depending on the amount of stake).

As Ethereum 2.0 have been launched, similarly tron network has also released the TRON 4.0 which has major improvement in terms of Scalability, Throughput and many other features.
Applications Scenario of Tron Network :-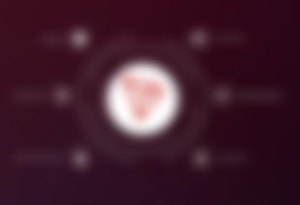 Its functionality is similar to Ethereum (like Performance, Security, Scalability, Throughput etc) but it also has different uses cases. For Example- Tron ATM Machine, TRON Credit card payments, For merchandise payments accepts TRX, buying gifts cards using TRX ..etc.
Pros of Tron Network as compared to Ethereum:-
Handling capacity of transaction on tron network is greater than Ethereum.

In future, Tron network offers probability of daily active users more on Tron network than Ethereum (of including BitTorrent acquisition).
Cons of Tron Network as compare to Ethereum:-
Less market capitalization as compare to Ethereum.

DeFi (Decentralized Finance) and DApps (Decentralized Apps) has been rising on the Ethereum Network .

More volume of Stable coin tether (USDT) on ethereum network as compared to Tron. (i.e. token value)
Future Ahead:-
Tron 4.0:- Newly launched Tron 4.0 has major improvements over the network like more faster in terms of transactions (around 20 times), DeFi , Smart Contracts, Bittorrent and many other features will leverage the network itself.
Official Site:- https://tron.network
Resources:-
Official Site (https://tron.network) and Coinmarketcap (https://coinmarketcap.com)
Image Source:- Modified.