Some projects that runs on Blockchain are promising in future and as of now (I am enumerating them):-
1) Power Ledger:-

The most innovative project aims at solving real time energy resources problem (website says it as 'duck curve' problem i.e.'Supply' of energy during day high and 'Demand' of energy at evening) by allowing trading of energy, so that renewable energy resources could be utilized efficiently.
2) Chronicled:-

How about Blockchain Technology is being use in Logistics (Goods)?
Chronicle project aim at solving real time logistic problems by using blockchain technology having the support of IoT i.e Internet of Things (Connecting devices, in this case Goods). It aims at supply chain management tracking having the decentralization of inventory data.
Another project for 'Food' is IBM Food Trust i.e IBMFT.
3) Follow My Vote:-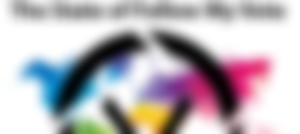 How about Election (voting system in election campaign) is being tamper proof?
Well, in that case, 'Follow My Vote' has that purpose for full transparency in voting system and increase in accessibility to the polls on that day using blockchain technology.
4) TradeLens:-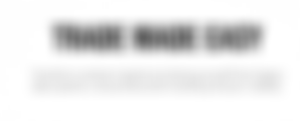 How about Global Trade Shipment ecosystem being tracked by using blockchain?.
Well, in that case, Maersk (The largest container shipment and supply chain operator in the world) in collaboration with IBM had launched the project 'TradeLens' which aims at digital global supply chain tracking.
5) Aid Coin:-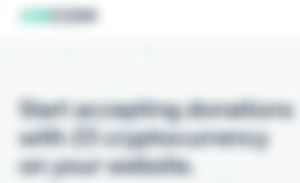 Aid coin, basically a charity project which allows any website (by embedding widgets) to accept any cryptocurrency as a donation.
As of now, 23 cryptocurrency that have accepted are converted to AID token (Stable Coin) to avoid the market volatility nature cryptocurrencies.
6) Brave Browser:-
Most of us have familiar with this project which aims at 'disrupting digital advertising market' having the feature of privacy-centric enabled Internet browser.
But still those who are not familiar can find more information at : https://basicattentiontoken.org
7) Blockchain Smartphones:-
The Blockchain Smartphone gives us access to functionality (like selling, buying, storing cryptocurrencies) with having the ability to store Private Keys or Seed Words and built-in cryptocurrency wallet. It functioned like a regular smartphone that we use but come with the cutting edge technologies.
Literally, 'Data' of everything we do like browsing, calling, texting etc is decentralized and one who use it, is the owner of it i.e. Full Privacy enabled. In fact, some Blockchain Smartphone has the resources for running as Full Node.
Example of Smartphones:- Block On Block (BOB Smartphone), Samsung Galaxy S10, HTC Exodus etc.
8) Decentralized Finance i.e DeFi:-
Decentralized Finance (as against of the traditional monetary centralized Financial System) aims at disrupting financial system by participation of stakeholders i.e. 'for anyone, at anywhere' can have access to Credit,Lending, Digital Assets etc. by eliminating intermediaries.
I had written article on it, may be it will get a little help from it. I am providing link here: https://read.cash/@CryptoSmart/defithe-new-way-of-banking-service-5e8713ab
Note:- There are many applications of blockchain technology with real time used cases which will bring major impact on different sectors (in fact waiting for it as soon as the technology gets in advance stage). Example: Covid-19 (Health) and Blockchain Technology for tracking real time update. Likewise, Finance, Trade, Banking, Real Estate, Management etc.
Image Sources:- Modified by Me.