Good evening fellow Crypto users,
Last thursday I received my CRO Visa Debit Card ! Some would say "finally" as I ordered it more than 3 months ago but oh well, it arrived and I have been enjoying it a lot for Christmas shopping.
I had ordered it using @resiliencia ' s link and at the time the referral rewards were 50$ for each of us ! CRO was at 0.12$ therefore by staking 1000 => 120$ I got immediately 50$ bonus.
CRO price went down but as you will see, in just a few days I made money already :D.
N.B: I do not think the Crypto.com model is sustainable so I try to not have too much on their App/etc ... They pay CRO which they have almost in unlimitted number so it could go on for a while still :D
But if you only pay 100-150$ and get a credit card with cashback ! What do you have to lose? Not much and that is why I did it :).
➡️ Get 25$ free by ordering a free Visa Card on Crypto.com using this link or using this code qs4ha45pvh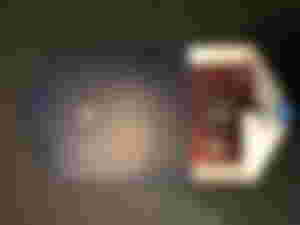 I took the tier where I had to stake 1000 CRO for 6 months to get the card, the 2% cashback and monthly reimbursment of Spotify (I think I need a bill but I do not pay for this anyway so no need in my case)
I get 2% CashBack on EVERY purchase whether at a grocery store or online. Lately I have been using ecommerce a lot for gifts and I already got 50$ back in CRO after a few days (well I spent a lot hehe).
It feels so great !, for now I used them in the supercharger as it yields 10-15% APY in BTC this month and I believe there could be an increase in the CRO price coming up with retail kicking in. Let's see.
Below are the new Tiers (you need more CRO as the price of the token lost 50% over the past 3-4 months)
Link: https://referral.crypto.com/signup?_branch_match_id=734714753472187866
➡️ Youtube
➡️ Twitter
➡️ Hive
➡️ Publish0x
➡️ UpTrennd
➡️ Read.cash
➡️ LBRY
➡️ Spotify
➡️ Be paid daily to browse with Brave Internet Browser
➡️ A secure and easy wallet to use: Atomic Wallet
➡️ Invest and Trade on Binance and get a % of fees back
➡️ Check out my video on Unstoppable Domains and get 10$ off a 40$ domain purchase
➡️ Get 25$ free by ordering a free Visa Card on Crypto.com using this link or using this code qs4ha45pvh