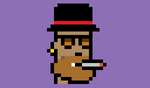 The Biggest rivalry in English football, the Red Devils will face The Reds today in the Premier League. Liverpool have the clear edge going into the game with their unstoppable attacking football which bagged 22 goals in 8 games in the Premier League this season. United's attack is also strong, they scored 16 goals in 8 games.
LIVERPOOL
Liverpool in their current form looks unstoppable, Salah has been making fools out of defense this season. Salah currently has the most goals in Premier League this season(7 goals), Sadio Mane comes in third with 5 goals, and Firmino is in fifth position with 4 goals, so that pretty much sums up their attacking trio.
MANCHESTER UNITED
Manchester United's attack is also pretty strong. They are scoring goals and players looks to be in sync at times. Rashford coming back from injury will give fresh options in attack, his pace is incredible. Their last game in the Champions League game against Atalanta is a perfect example of United's games this season. They concede easy goals, stupid goals, and they comeback. United's problem is in their defense, if they can sort the defense issue, they have a real chance against Liverpool today.
FINAL THOUGHTS
Manchester United - Liverpool game will be a test of defense, both team have great attacking, which I am expecting will deliver great football and will score a handful of goals. I predict 3-1 final score and a victory for United(biased, yes). I hope Ole worked on his defense to avoid silly goals. And what do you think will be the results? Share them in the comments.
Today is a great Sunday for football fans all over the world. Some great rivalries in European football will take place tonight, EL Clasico(Real-Barca,La Liga), United-Liverpool(Premier League),  Derby De Italia(Jeve-Inter,Serie A), De Topper(PSV-Ajax, Dutch League), Le Classique(OMM-PSG, Ligue 1).
I will be watching Premier League and if the timing allow me, I will watch El Clasico as well.
Sponsors of CryptoDouglas