Beginner's investing mistakes: Losing more than $500 in 2021 from this DEX token.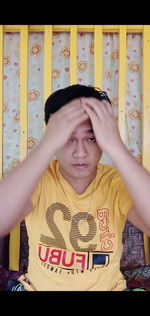 I first learned about cryptocurrencies in mid 2017 and as a newbie, I don't really know how things work in the space. One thing that made me drag into it is knowing that there are lots of opportunities and people can grab free cryptocurrencies from different platforms like crypto faucets and crypto apps and you can convert it to physical cash.
And because I was still new in the space and didn't have money for investing, I just patiently get free cryptocurrencies from playing and watching ads in sites and many apps. But along the way, I also tried to learn more and deeper what cryptocurrency are about and fortunately I managed to learn some things and some basic information.
Fast forward in 2020, I focused to learn more about cryptocurrency and during the first quarter of 2021, I managed to have a very great amount of of money from different sites, more especially from airdrops where I got over $4,000. The year 2021 was a great year for the cryptocurrency market as we experienced the bull market and because I thought that I learned enough from the space, I became so careless when it comes to my portfolio. During 2021, I invested so much in decentralized exchanges and I will share those experiences on how I lost almost $1,000 from it.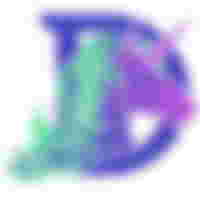 JulSwap is a forked decentralized exchange or DEX from Pancakeswap and it aims to overtake Pancakeswap to be the number 1 DEX in the Binance Smartchain.
JulSwap had a great launched and many people saw a potential in the project. The project got a lot of attentions when they introduced their token $JulD through an airdrop for $JUL holders, $JUL token was the governance token of JulSwap, and referral airdrop contest. JulSwap onboarded a lot of people from it and gained the attentions of traders and influencers.
Because of the strategy, $JulD token skyrocketed from less than $0.001 as initial price to its all-time high of around $0.75. With the hype around it, and positive feedbacks from its community that once $JulD is listed to Binance Exchange, its price could skyrocket even more and will eventually pass $1.00.
As a newbie, thinking that I was wise enough, I waited for a little dip of the $JulD token and put exactly $250 on it. Yes, my initial buy was $250 at a price of around $0.50 per $JulD token. I was feeling so proud at that time thinking I made a great decision and had one of most potential project in my portfolio.
Weeks goes by, the price of $JulD token dropped even more and reaches $0.30 per token but I didn't panicked. Instead, I saw it as an opportunity to buy more at cheaper price so I spent $150 more. And again, I felt so proud of buying its cheap price for being in the dip.
Weeks had passed again and I saw not so much movements from the price of $JulD but I still composed myself and exerted more patience. So I just went to JulSwap telegram group and at the time I visited the community it was still neutral. The community are neutral, FUDs were handled and invested people were patiently waiting for goods news.
But as time goes by, more and more FUDs and bad news are coming out from the community. Because of the negative things circulating in the community of JulSwap, people were panicking and it impacted the price of $JulD that it went down to less than $0.1 per token. People who are hyped and invested during the peak of $JulD were already down -90% and those people even created more negative aura in the community saying that the CEO and the team behind the project were very inconsistent and so slow when it comes to project's development.
And once again, because I still believe in the project, but not the same as before, I just spent $100 again to buy another dip of $JulD. Because I started feeling uncertainty about the project, I tried to research more deeper and I went to different social platforms and there I learned about the background of JulSwap's CEO Toby Graf. There were so many accusations from the man for being connected to different scams and some information were greatly stated with resources.
Because of what I knew, I was planning to take what was left from my investment on $JulD and decided to get it out once one good pump in price happens. Few days had passed and the team of JulSwap were very active in the community announcing that a massive announcement will be made that could bring positivity in the. And as a newbie, I was hyped again and even when the priced skyrocketed to over +100% from the dip, I didn't sell but instead waited for another dip to buy more because I thought it was a sign of reversal for the token's price. And so when dropped again, I bought another $100 worth of $JulD.
But days, weeks and months passed, there were no positive announcement happened and instead because the investors were irritated once again, many good holders were dumping the project and massive selling were seen in the chart of $JulD. And as for me who also lost confidence in the project, I got out and sold my $JulD tokens that was only worth around $80. I lost so much money from it with an investment of around $600 but only got out with more than -90% loss.
Right now, $JulD's price is only less than $0.02... and people who invested at $0.7 and hold their tokens until now are at a massive losses. That was one of worst investment people could experience in the cryptocurrency space.
Image source: Pixabay
End.