My debut and some superpowers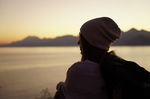 Greetings to you who read me and take a few minutes to give a chance to my lines, thank you very much! 
This is my first article in Read Cash and I thought it was necessary to tell you a little about myself. I am Venezuelan and I was born in Caracas, the capital of my country, I still live within these borders despite how challenging it is to keep standing up here.
I studied Social Communication, at the time I felt that being a Journalist was an internal call to carry a message to the masses, although at the time I was not very clear about any particular guideline, I think that each person deep inside knows perhaps in his subconscious, what is the path to follow, but it is not a piece of information that we all reach immediately, I know that in some people it does happen this way. In my case, I specialized in Journalism because I sensed that I would want to leave the country in the future and I wanted something more "universal" to practice wherever I went, so my choice trained me in radio, film, and television production, but also in print media and everything that involves; the other two mentions would not allow me such a broad international exercise, being one of those Advertising and Public Relations, and the other Communication and Development, focused on much research and South American reality ... (but I did not necessarily visualize myself in South America although I always liked investigative journalism).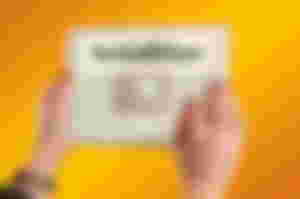 In 2001 I began my professional practice and in 2002 I obtained my degree as a Journalist, my experience over time has always been focused on the print media. My first job was in a newspaper in Vargas state when I was only 23 years old, shortly before receiving my degree. Although it was a small and regional media, it helped me define a lot about myself as a journalist. I lived incredible experiences that I will tell you about because in many cases they changed my life.
I believe that the profession molds you and changes your life and perspectives. I cannot be sure that this happens with all professions, but I am convinced that they influence us in such a way that they end up shaping your personality. I discovered thanks to a very important event in my life, still very young, that what I am most passionate about in my career is to cover the source of Health, is to experience Medicine, which is perhaps my favorite profession, sometimes even more than mine, being a journalist allows me to live the best of both professions, What I like most of both and merge them to reach people and help, that was always my greatest motivation, journalists usually have some "superpowers" as I sometimes think, because we have the privilege of being able to reach both official sources and the community, the ordinary citizen who usually has no public voice; a journalist in many cases gets the authorities to manage solutions for the people. 
Thank you for coming here and allowing me to let you know a little bit about me. I plan to share some of my experiences in the race and also my point of view on various topics ranging from the challenges of being a Venezuelan still living in Venezuela, technology, reading, my passion for achieving financial freedom by studying a lot about investment, trading, cryptocurrencies and how has been my experience so far. 
 Until next time,