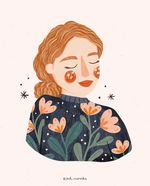 In the extreme pain I am experiencing now. I want to cry and shout to release all the pain I want to get rid of it.
But crying and shouting is not a solution. To cry is the only thing, I can do right now , and endure the extreme pain. It was like as if my head was being destroyed and my body could not move.
I didn't notice , my tears suddenly flowed. Do you know the reason of my pain right now??
I want to share with you that I have a very bad toothache. I looked for a pain killer when I checked out I couldn't find anything because there was no pain killer left. The only thing I can do is to cry and endure the pain of my toothache.
Wait for the pain to go away and force myself to go to sleep so that when I wake up the pain will be gone. I'm writing this because maybe in my writing the pain will disappear that is funny right? I make a promise to myself when I have enough money I will go the dentist. I will not scared anymore.
I just want to express my feelings. I don't want to open my mouth to speak because when I speak, the pain only increases. "When the mouth can't speak, writing will do."
Before I sleep let me publishe this and .. good night. Sorry for short article.
Lead image surce: google
Masakit ang ngipin
CringTheWriter ;(
Sponsors of CringtheWriter