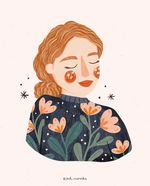 I hope your day is good. In my article I want to share what happened in my life just today so "A Day in my Life"
Many things happened unexpectedly. What special happened today? Has my day been productive?So let's found out.
My mother woke up early to prepare the materials, snack and lunch that my father would take to the farm and he also had someone with him to help with the farm.
Mama cooked breakfast early and food for lunch. My both parents are early birds imagine that at 3: 00 am they are both awake. I always tell them that lack of sleep is bad for their health because they wake up early. My father will go to bed early at night after he ate dinner after a few minutes he will go to sleep unlike my mother will watch tv shows just like "Probinsyano and" Wag Kang Mangamba "that's her favorite drama in tv. They have the same problem when they wake up early, they can't go back to sleep.
I also wake up early maybe 5:00 or 5:30 sometimes I lack of sleep but I can still manage to wake up early. I have coffee in the morning to warm my stomach and get rid of drowsiness. Then I get my knife and sack to get spinach (Kangkong) in the field.I chopped the spinach into tiny pieces then I mixed with "tahop" then I feed it to our pig. My mother and sister job in the morning is to take care of our 4 cows and 1 carabao. I cleaned the house, all surroundings and scrubbed the floor to make it shine.
In the afternoon I had a class my teacher announced in the morning that we have a meet up in google meeting for the Orientataion. Our techer discussed about the subject outline, grading system and learning outcomes. My classmate also shared their concern about the poor internet connection in their area. Our techer is kind and understanding of my classmate's situations. Then we had attendance when the teacher called our name we on (unmute) our microphone to say "Present". In my other subjects, we don't have an online class. Our teacher just posted an activities in our Canvas.
After my class we had lunch together with my mother and sister. I cooked Banana Chips because there was a raw banana given to us. I cooked 6 bananas only I peeled and sliced ​​thin and the size just a normal size chips. I added sugar and stirred then fried in hot oil wait for it to turn golden and brown then ready to serve.
Since I finished my class we went to the farm because my father was there so I brought banana chips for my father.
In our farm we have a beautiful overlooking view. You can see mountains and the Balite Bay. My father is busy building our small hut as you can see in the picture the hut is not yet finish. To have a hut in the farm is a big help to have a shelter when it rains and a roof that protect us from the heat of the sun when we want to stay in the farm. We harvested our monggo and removed the weeds around the corn using the farming tools. The sad thing is the rats are destroying our crops. Yes, they eat the corn.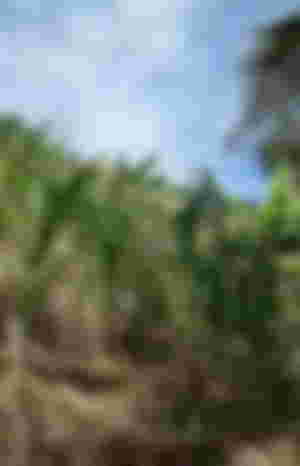 Accidents happen at any time or anywhere. So let's be careful. Our farm is at the top of the mountain because it's 3:00 in the afternoon and I'm going to boil water for coffee because it's snack time already. I used woods to make a fire to heat the water. I picked up firewood because the road was slippery and on the mountain. I suddenly slipped while I'm carrying the woods with my two arms. When I slipped the firewood fell to the ground. My knee was injured and my arm had rashes as well.
We are on our way home while walking on the difficult road, one wrong move you could roll into the abyss. I was wearing slippers because of the sharp small stones are painful in the foot. When suddenly again for the 2nd time I slipped I almost fall. I was so scared and nervous that time I thought I would fall into the abyss. Thanks God and I just fell down and never fell into the abyss. My mother's reaction that time was shocked and she scolded me why, I wore slippers that should be barefoot only knowing the road is difficult. I was so careless that is why slipped again.
I'm so scared that time so, I removed my slippers I walked barefoot and walked slowly down the mountain enduring the pain from the small sharp stones.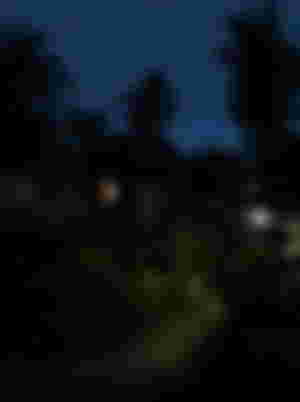 Our home sweet home, our house is surrounded with flowers and coconut tree.
When we got home it was dark the time is almost 6pm my sister was the only one left in the house to take care of our animals.When we got home she cooked rice already. We brought corn from the farm, she mixed it with the vegetables she cooked. After cooking, we ate immediately so that my mother and father could rest early because they were tired from the farm. After we ate, my mother had time to relaxed while watching her favorite television drama "Ang Probinsyano" and Wag kang Mangamba "while my father was already asleep.
~~~~~~~~~~~~~~~~~~~~~~~~~~~~~
Those are the things that happened in my whole day. I'm happy that I shared it with you. For me it's just a normal day but what make it more special? It was special because I was with my loved ones my family all day. My life is simple and today I can say that my day is productive because I have done a lot of task and ,I helped my parents on our farm. Despite of accident that happened I am happy and thankful that I'm ok it's just a minor injury.While writing this article I am drowsy I plan to make my liquadation after, I finished writing my article but my drowsiness make me wanted to sleep maybe because my body is tired too.
My article "A Day in Life" is about my whole day events which is yesterday.
Thank you for your support and for reading my article. Have a nice day everyone!
Lead image source: my own photo
-CringtheWriter♡♡
Sponsors of CringtheWriter