Meet the the creator of Consumer break app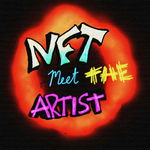 So this project is quite a cool project what has more to with earning other NFTs in there app as earning there's I have to say it a quite cool idea but it didn't start off as that but Il let the app creator tell you more please welcome Breakman as he is know in his Discord . Here is how they describe there app on Twitter .
Solve puzzles. Win stuff. CREATORS: Gamify your content with 10-minute engagements and ad memorization. #WAX #NFTs on cbreakgaming collection: @hybrid_creature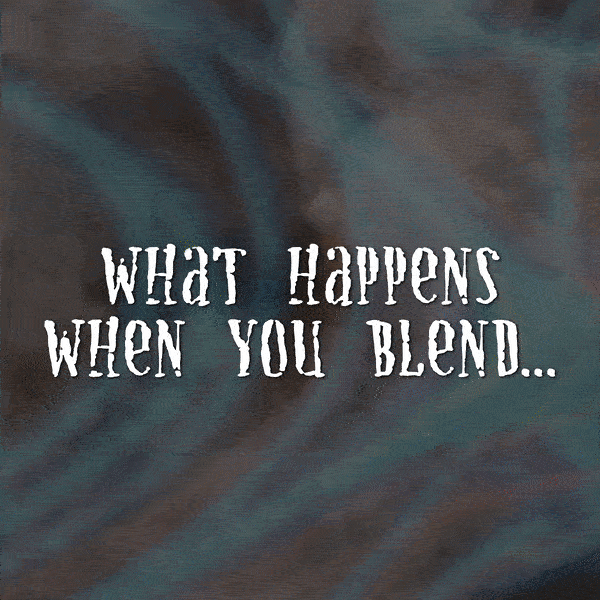 Hey!
Hey bro .
How's you?
I'm just jumping all over the place with so much going on ... collabs are finally starting to break through which is great!
How did you start your journey into crypto?
ConsumerBreak has been an app in the App Store & Google Play since 2019, but we did prizes of cash and merch at that time - no crypto or NFTs at all. I bought a little ETH in 2017, but was not involved in the space until Spring 2021. That is when I learned what an NFT was from a friend who sponsored some puzzles to promote a platform which was doing some good things in blockchain at the time. I was still just dipping in my toes through the rest of the year, but then in Fall 2021 another friend introduced me to WAX and said we should start a collection since we have a cool game already for P2E. So I partnered with an artist who I worked with on other projects, and together we launched our Hybrid Creatures NFT project and have been dropping content consistently since January with weekly P2E games on ConsumerBreak.
Tell us about your game first tell us about that?
ConsumerBreak is a free mobile app available worldwide on the App Store and Google Play (https://www.consumerbreak.com/). The app features customized puzzle games made of real-world content on the images paired with matching sounds and music. The images may feature fan-submitted photos, details about all of our NFT drops, or collab games that feature content from partner projects. Users engage with the content and even memorize it in order to solve the puzzles faster and get a better score on the leaderboard. At the end of each game duration (usually 1 week), prizes are sent to game winners - whether that is a giveaway from all players, top scores, or even Play-To-Earn where all players earn an NFT. This creates a gamified and incentivized fun play experience that creators can share to their audience as well and get them interacting with content and winning custom prizes.
Why did you change from cash to NFTs?
In 2020 we had a decent amount of investment funding. We ran hundreds of contests, testing and improving things all along the way - all with cash prizes to top players. This was in an attempt to grow the user base enough to attract paying sponsors to continue providing prizes. This was also in U.S. only due to cash contest laws. After an entire year of this, we gave away over $100,000 to over 4600 unique winners. However, players did not stick around, and by the end we were left with 600 daily players which quickly stopped playing when the cash prizes stopped. Unfortunately this was not enough players to attract brand sponsors, who are looking for thousands of people before considering advertising with us. In 2021 after investment funding was exhausted, I spent some time thinking of other ways to use the puzzles; this is why we are also launching spin-off apps including BibleBreak, StudentBreak & StoryBreak that feature stories and education for kids. Then, after I was introduced to WAX by twoodwhatsgood and learned more about the collection process from his friends BD_AO and ryucrypt, it was evident that WAX NFTs were the answer due to their low mint costs and ability to have prizes/collabs without the high cost of cash/products and with limited players too. Additionally, this was when we finally launched worldwide by having P2E instead of contests for our core project. (giveaways+contests now are only for 3rd party collabs)
How did you come up with your ideas for your NFTs?
I already had an amazing illustrator on hand, as I worked with him on content for the BibleBreak app in summer 2021. This artist in the Philippines agreed to be part of the team and work for a % and no hourly pay, so this provided a lot of creative freedom paired with my use of After Effects - so I make all the cards/animations/lore on the NFTs and plan everything out and manage the collection. We had no idea what would be on the NFTs, but my roommate just suggested cryptids because people find them interesting. I agreed, and then tried to think of ways to add utility... the guys told me how you can blend NFTs to get new results, as well as the pack option on NeftyBlocks. This made me think of how we can blend the cryptids into a mashup creature that has parts of all of them in the monster art. This was a great idea and we started planning right away and sending descriptions to the artist. From there, it was a matter of thinking of good utility perks which is how we landed on the revenue share model, P2E multipliers, and more for "Hybrid Holders" and the blending up experience to get there. I thought of adding the lower tier "Sketch Cards" when I saw the pencil art that he sent for me to approve. Also we have an original graphic novel that came naturally as I was thinking of more value to add and had all this cool art monsters to make lore for (accessed via "Story Key Card" NFTs). And then of course pairing all drops with puzzle games to continually promote the art and offer earnings to players was just natural. Since January we've run through 2 seasons (1 per quarter), and the next 3 seasons will be animal cards that can blend into a mashup Hybrid Creature. https://www.hybridcreaturesnft.com/roadmap
So each season has a different theme when did you launch your first NFT?
Our Season 1 and Season 2 had cryptids on each card, and our upcoming Season 3, 4 & 5 will all have animals on the cards. This fits with our graphic novel worldbuilding that puts a story to the blended creatures, coming full-circle at the end of Season 5 which is scheduled for March 2023. At that point, we will also publish a print book showing all art to date. Our first NFT was right when Season 1 launched on January 23rd, and included packs of Sketch Cards with all 5 creatures to start the blends, as well as the Break Pass NFT that allows claims of P2E.
What was the first NFT?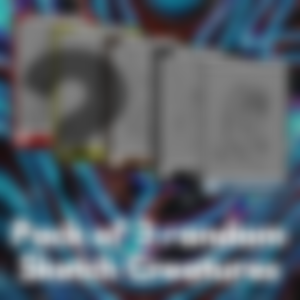 All of them dropped at once, the Break Pass and a pack of 3, 5, or 7 Sketch Cards. Here are those Season 1 Sketch Cards which came in packs at equal probability: https://wax.atomichub.io/explorer/template/cbreakgaming/407734 https://wax.atomichub.io/explorer/template/cbreakgaming/407736 https://wax.atomichub.io/explorer/template/cbreakgaming/407739 https://wax.atomichub.io/explorer/template/cbreakgaming/407756 https://wax.atomichub.io/explorer/template/cbreakgaming/407752
How did the community react?
Our community when we started consisted only of our existing ConsumerBreak players who were brand new to WAX. They picked it up very quickly and were addicted to collecting them and loved the project. There have also been several people that discovered us and have become regular fans and friends in the Discord. It has been difficult to grow due to such a small team and budget, but since I started networking with The Online Inn there are now collabs signing up and new users looking forward to future seasons.
Ah frazil is brilliant. How many NFTs have you dropped since you started?
There are about 110 templates used, but most of them are not drops and are only obtained from packs or from blending upgrades (shards, sketch cards, base cards). There have been 5 creatures in each of the two seasons so far - which each have a Base Card, Sketch Card, and multiple "Card Shards", as well as 5 Story Key Cards and 1 Hybrid Creature in each season. We've also dropped 40 Promo NFTs which have different sets to blend into badges - 6 badges have dropped so far via 3 in each season.
Do you have a favorite?
As a West Virginia resident I am biased to the Mothman, so here is a Legendary "Shiny Mothman"… shiny creatures are pulled from any pack at 0.05% chance.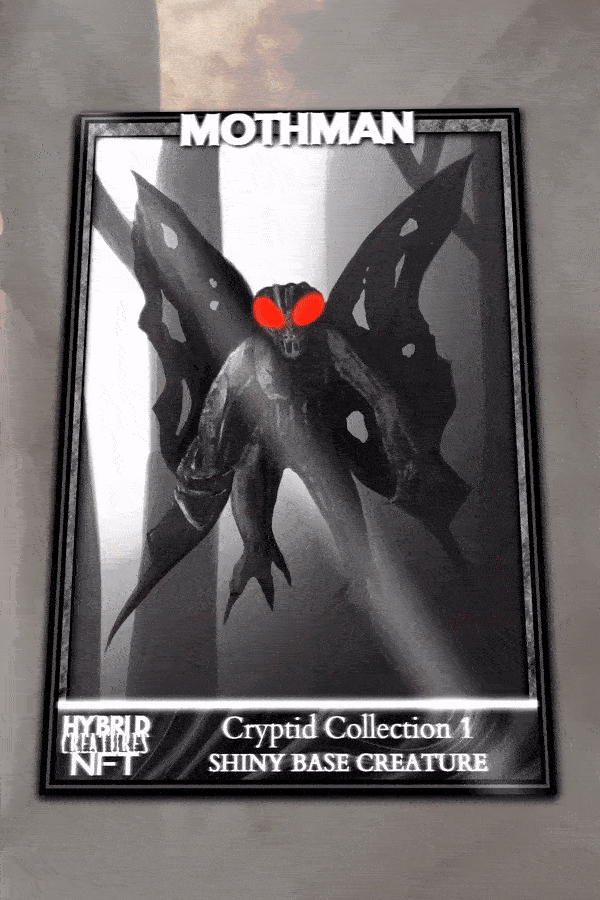 https://wax.atomichub.io/explorer/template/cbreakgaming/412695
However, the two Mythic Hybrid Creatures are also equally my favorites.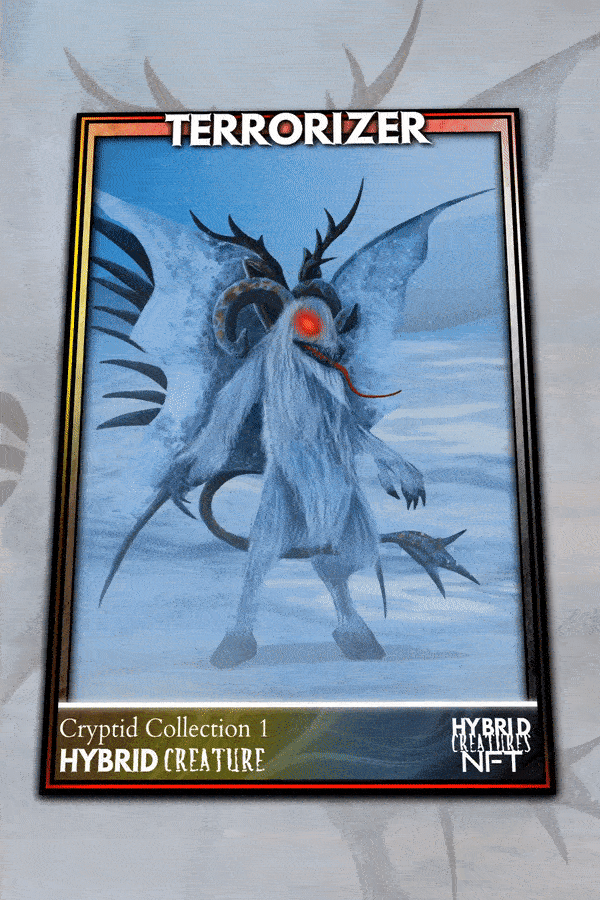 The Terrorizer: https://wax.atomichub.io/explorer/template/cbreakgaming/461919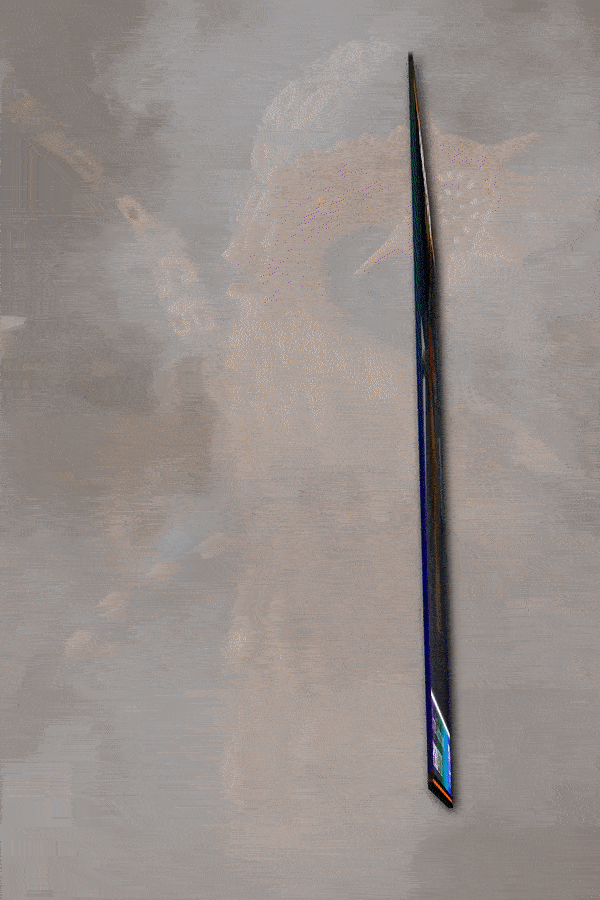 And the Harvester: https://wax.atomichub.io/explorer/template/cbreakgaming/526693
How are each NFT created?
I first describe the creatures in detail to our artist. He then uses a tablet to draw a sketch version, and continues to use tablet for the colorizing and then finishing render and detail on PC. He sends me the creature art images, and then I use After Effects to design all the NFTs including cards, badges, etc. with the animations and lore.
How long would you say between describing to the artist and you polishing it in after effects would it take?
That is hard to tell, because the artist is busy with many things so he can take weeks, but hits the important deadlines. Right now he has descriptions for 6 Season 3 creatures that are needed by end of June, so I'm sure I'll have them then. I know that it takes him about 5-6 hours to make a finished art. Then it takes me 3-4 hours to polish the NFT, but at this point I can use many past templates so it doesn't take as long because they're not from scratch.
Has there been collab artwork?
So far for collab games we have just been giving away their NFTs that they provide, not special collab NFTs. But this is certainly in the works and have a big collab project next month with 9 collections in Frazel's network that blend cross-collection. Also our collab with Orchid Hunter just ended and they made this collab NFT for a reward: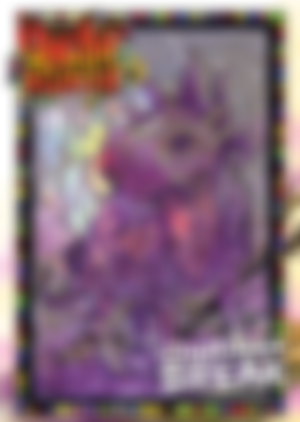 https://wax.atomichub.io/explorer/template/orchidhunter/525891
Is there a project you would like to feature or do some collab artwork with?
I would like to feature and collab with as many projects as possible, and only recently started having more signing up. We've done one with TheOnlineInn, NBM, CASTLES, Pin Master, Broken Dollz, HIVE, Orchid Hunter, and have Wombat Dungeon Master this week and Future's Relic next. I love learning about and featuring all these projects and having their communities join the app, and want to feature as many as we can handle (scheduling one new collab per week). It would be amazing to have some big ones like Blockchain Brawlers, Splinterlands, or even WAX Blockchain, AH or NeftyBlocks one day as well as other types of creators outside WAX.
Do you collect NFT yourself?
Other than just a few recent ones, I do not, and that's due to lack of time. I would love to get into other collections though as we grow a team and become more sustainable.
Do you have a project you try to keep up with?
As we get collabs and I learn about them, I am certainly in their Discord poking around, TheOnlineInn being most common at this time.
What has been the best part of doing your project?
I love how much creative freedom the NFTs provide, and although time management is tough I love creating art and games that other people enjoy. The best part of starting WAX is that it provided a means for us to have good incentivized rewards with partner collabs for the puzzle games - without the need of paying sponsors or investments. Although we are still a young startup with slow growth, the NFT project and focus is effectively pulling us out of the Catch 22 involved with sponsored games but not enough users to get traditional sponsors.
What has been the hardest part?
By far time management, as for the most part I am a 1-man team that manages and creates content for the app and the NFTs while also working part-time. Lack of funding has also been very difficult to grow and stressful, with app expenses still outweighing NFT sales at this time but closing the gap.
Have you brought anyone into the NFT world?
Yes, when we started our project in January there were about 20-30 people who played ConsumerBreak in 2020 for cash prizes and returned to see what our NFT earning is all about. They were all completely new to NFTs, and numerous have since gone to be big WAX collectors who show up on many of the grubfish/marbles streams.
Oh that's brilliant . What your family think of your project?
Living in West Virginia the space is really niche, as is the mobile game. I don't have any personal friends who play or have any opinion about the project, but I have met and have friends virtually through the project+app. I don't have much family; my brother is not into tech but he is rooting for our success.
When you not working on the project what you like to do to unwind?
Well, that is the hurdle of time management. I don't unwind at all, my lifestyle involves me being on the computer at all times working on the app/NFTs/marketing and my job (which is CAD drafting, from home), 24/7. I've been this way for years. But if I had free time again one day, I like sitting on the patio with the dogs, playing chess, maybe even make fun silly YouTube videos again which used to be a hobby.
Tell us something random about you?
I was born in Jerusalem, Israel and moved to the U.S. at age 7.
Oh wow . Do you keep schedule of what projects will feature in app for the coming weeks?
I am starting to do this now, yes, while scheduling interview streams as well. We have the next few weeks being buttoned up, and beyond June the schedule is open at this time but there seem to be many projects open to it as I explore them.
So if projects what to feature where can they contact you and what do they need to provide?
Projects can simply reach out on our social media or discord, or fill out the form at ConsumerBreak.com/sponsor At this time there is no charge at all beyond providing prizes. They would just need to provide a minimum of a few NFTs (the more the better, up to them), along with what info/images they would like to promote. I will make engaging fun puzzles using the content and run the game at a week long, and just ask that the project also shares it to their community.
Of course so what social media is the best place to reach you?
Twitter/Facebook/Instagram (@ConsumerBreak) or Discord, doesn't matter, I get it all - also email contact@consumerbreak.com. There are links at ConsumerBreak.com/community as well.
Where can they buy your NFTs?
https://neftyblocks.com/c/cbreakgaming has drops, https://wax.atomichub.io/explorer/collection/cbreakgaming has the secondary. Also we offer them on our website with a USD checkout that gets it minted within 1 day, if anyone wants to save WAX and still grab some NFTs: https://www.consumerbreak.com/nft https://www.hybridcreaturesnft.com/
Buy Hybrid Creatures NFTs using Debit/PayPal! Also activate a WAX account including 3 WAXP in RAM with a simple Debit/PayPal purchase - including P2E reward claim access! Simple and quick WAX Cloud Wallet Activation using fiat without KYC ID verification required. Carbon neutral blockchain
Where can we download your app?
The "ConsumerBreak" app is available for free on the App Store and Google Play worldwide, links at ConsumerBreak.com
Do you fancy doing a giveaway for the readers?
I'd be happy to give away NFTs. Currently we are mid-season until July, I can provide badges if that works Season 2: Badge #2 which showcases an original character from the graphic novel: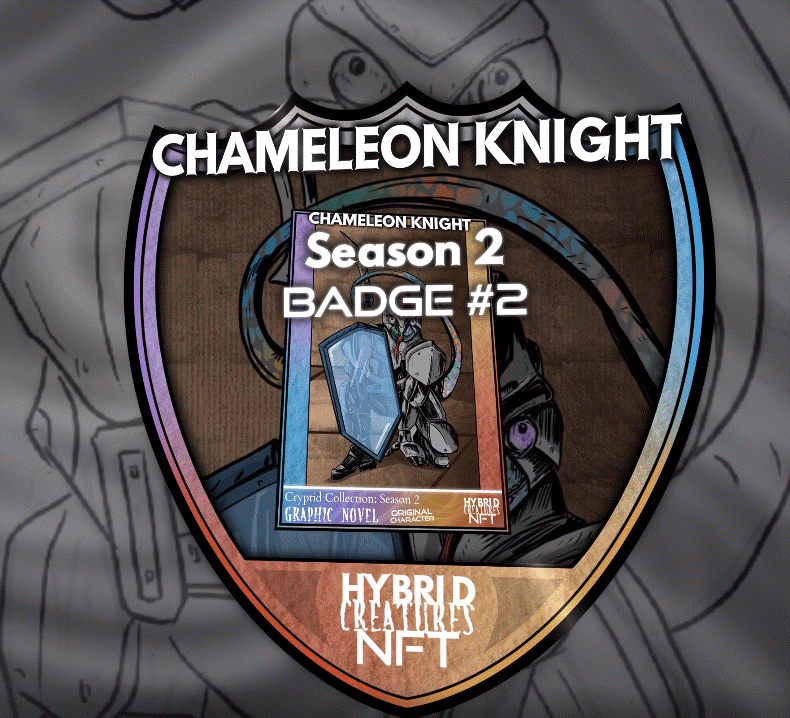 https://wax.atomichub.io/explorer/template/cbreakgaming/513238
Before we finish up is there anything you would like to add or say?
Thank you for the interest in this article, and feel free to hop in our discord any time and ask me anything, (BreakMan), I am an open book.
If you want hear more about the project we had him on the show last night.
Don't forget to enter are competition here and if you fancy winning more of there NFTs check there app out .
https://twitter.com/Crackers832/status/1535647876516352000?s=20&t=SMYoHqer9YiWiu-ZHa_16Q