Than & Now
Hello friends and readers. I feel rested today because I was able to get a good night sleep. The next few days will be busy for me but l'm energized to take them on.
For today's article I look at how things were and how things are now. Keep in mind I'm older and somethings may not be the same in your country.
For me when I lived and worked in 1990's I either memorized or wrote down numbers. I memorized things such as my mother's work phone, family members, and close friends. Part of the memorizing came from repetitively dialing the entire number of who you were calling. I use to carry a pocket sized address book which contained important phone numbers. If I needed to call a store or make an appointment some where I used a phone book.
At work I had a rolodex 📇 of numbers. It contained business contacts and other offices. We also used phone books.
Today many of those things are obsolete. Our phones hold contacts for us or all we have to do is search on the internet. At work now there is an electronic directory where you can find numbers. I would bet that many now don't have the numbers they call memorized. That's not as bad as not knowing your own number though, lol. When's the last time you hit all the numbers to call someone you know?
I can certainly remember walking into a restaurant and be asked smoking or non-smoking. I always chose non-smoking. The bar scene was different anybody could smoke everywhere. I really don't miss those days coming home from bars and all my clothes smelling like cigarettes.
Today where I live you can't smoke indoors in any public place. The only place is in your own dwelling or car. I actually agree with the law which was enacted in my state in 2008. Many businesses were years ahead of this law. Second hand smoke can be deadly over time. Is smoking allowed in public places in your country?
Growing up there were video arcades machines everywhere. Go to a mall or even a big restaurants and there would be a huge area for them. They were even in some gas stations. I can remember going to one arcade building that was 3 stories tall and it contained 100's arcade machines.
I still see some video arcades machines today but nothing like when I was growing up. It reminds me of how the pay phones slowly went away. The only place you will see lots video machines is in casinos. Not the same thing though as those are for gambling and definitely not for kids. Gaming today is huge still, its just not much affiliated with the commercial arcade machines no more.
I was a child for the longest in the 80's. When we got in trouble we would normally get spanked and sometimes whipped by a belt on the butt. There was also the wooden spoon or paddle and what ever else might be in reach. I know of a lot of kids that got punished this way, it was common. There was also the use of being grounded which is to be condemned by staying at home or getting something taken away. I was very aware of the consequences of doing wrong or not obeying my parents.
Today here in the United States a parent would probably find themselves in trouble if they whipped thier kids with any type of objects. It could be defined as child abuse now. Disciplining today is mostly verbal now. The grounding is still very common here. I do kind of get how it has changed. I'm sure it was due to some parents going overboard on physically discipling thier children. How is disciplining children in your country perceived?
I stumbled on these topics awhile ago reminiscing about things talking with a co-worker. Its easy to look back and see how things change. Sometimes you don't have to look that far back. Than and now is more or less living with change. When it comes to certain things change is required. I hope you enjoyed this topic today.
Take care and be safe. Love you all ❤️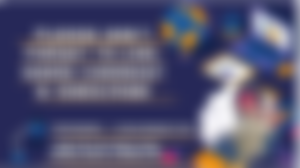 Click to follow:
For Noise App please like my last post so I can follow you back.