Nothing Special Just Random Thoughts
Oh well this past few days I don't know why I lost my interest in publishing an article everyday, as you notice i only publish one article per two days, I'm not like before that I can publish 3 articles per day if I want but now it's really hard for me to think a topic, is this what they called writers Block?. I think it's not since there are topics formed in my mind yet I'm so lazy to construct it and put it on sentence. Well i think procrastination hits me right now. Even at playing joystick.club, I'm not active now in playing since the new update was released. You know joystick.club is not like before, it's really hard now to earn a cent unlike before that having not that good score still you can earn a profit.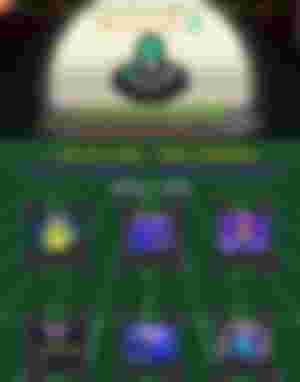 Now the game became more difficult, they say its a skill based game but for players like me who's experiencing bugs and lags then it's not a good one. You know what, everytime I'm playing, I assure that I'm on do not disturb mode so that there would be no notification pops up on my screen that will cause lag on the game. However even though I'm in ultra mega super do not disturb mode, still there's a sudden spike on the game that make me lose while playing, it's so annoying to the point that I prefer not to finish the whole 5 lives and just get out of the game. The reward system also had bugs, even if you got a high score still they can only give you a reward that more low than the fee.
Yes guys everytime you play, you need to pay 0.25 dollars plus the gas fee and once you get a low score in the game you can only get 0.18 dollars which is so low than what you invest. There are times which you got a high score yet the system will only give 0.18 which is so quite unfair to those player who invested time, money and effort just to play the game. Imagine that you play for more than ten minutes and manage to get a high score yoy decide to stop and look at the dashboard, then you'll be surprised to see that you've wasted 10 minutes of your life since you only earn 0.18 dollars. Maybe I won't write this rant if the game is play to earn however it's pay to earn and every cents for players matters.
Well I think I'm sharing my rant again, however my topic is random right now and I'm just sharing whatever comes to my mind. I remember that I have plans this week, I am going to the dentist this 20th of April to have consultation about my broken tooth in front. Its been a months since I have this broken tooth and it really makes me ashamed to smile on other people, I don't have enough money that time to fix this tooth but now I'm slowly cashing out my money through Kuya Eunoia's coins.ph since I'm not a verified user of coins.ph. I have initial savings of 10k for my tooth and I know it's too much yet I want to get prepare since I have also plan to extract the decayed tooth and clean my gums.
My plan is to have pasta since my 2 tooth in front are broken and I need them to be repaired, I hope it's still repairable. You know the feeling that the confidence is fading since there's something wrong in your body, that's what I feel that's why I want to make this tooth fix so that I can smile again to people around me. Oh I didn't tell you my birthday is also coming, I'm turning 21 this 25th of April but still I look like 15 years old. Many people misinterpret my age since I really look like 15, maybe it's already in our genes since my mother is also small and thin.
So what's my plan on my birthday? I think nothing, that time I'm still at the dentist to have my consultation on what I want to fix on my tooth. Maybe once my tooth already get fixed via pasta then I'll removed all those decayed tooth. After that I have still goals need to do yet I'm here doing nothing and prefer to sleep all day, shesshh this procrastination sucks.
Sponsors of Codename_Chikakiku