Did you hear about recent issues about vaccines? Does it make you burst into anger? If you will ask me, then my answer will be super, you know why? It is because corruption is widespread on government. The government officials abusing their power and stealing money from citizen of the state. It is already existing during dilawan regime, im not a hater of Aquino's but the corruption was started during their reign in Philippines. Honestly, I admire Marcos for his works and projects to grow the economy of the country, despite of Marco's decision to declare martial law and the Filipinos suffered too much from his order, we can't escape the fact that Marcos made Philippines at the peek of its success.
One of the evidence that Marcos was a good leader is, he build sky ways, different projects, building and others that contributes a lot to economy of Philippines. In a matter of fact, Philippines became number one exporter of rice, fishes and raw products all over the Asia and world. Philippines became popular to the point that other nations are sending students here at Philippines to study about agriculture. The Philippines was in rank for one of the highest GDP during Marcos presidency but it was changed when Marcos declared Martial Law that abused human rights and killed many Filipinos. Filipino patriotism wakes up and they fight for their rights, they launched EDSA revolution, it is the most peaceful revolution throughout history. Filipinos gathered day and night then fight soldiers coming towards them, holding each other and praying that all this abuse will be vanish and Marcos will gave up his presidency.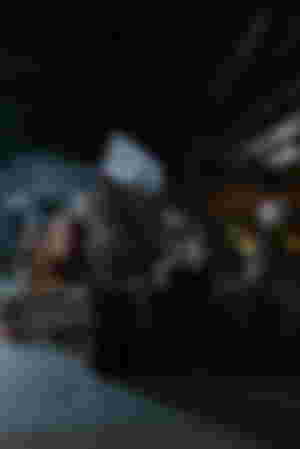 Photo by cottonbro from Pexels
Filipino unity wins and Marcos together with his family escaped from Philippines then hid at Hawaii. Philippines regain freedom from military dictatorship then elect a new President that will govern people and sovereignty. After Marcos escape, Cory Aquino, wife of president Benigno Aquino became the first female president of the Philippines. Historians said that Cory's governance is not strong that leads to downfall of economy and Philippines starts to sell state properties and land. In her governance, many politicians find her as a weak leader, thats an eye opener for them to commit corruption and steal money from people.
Almost decade that Aquino's governed the Philippines and I can say that there's no changes in Philippines, I just want to clear that im not haters of Aquino's, but I feel disappointed on their governance. During Pinoy Aquino governance, there are lots of corruption happened on government and no one go to jail because they have back up which are in higher position. If your a Filipino, did you remember the SAF 44? It is a massacre happened on military forces because they have lack of information and order from commander of chief and generals. It leads to disaster that 44 military personnel died and until now, there is no enough justice gained for the family of victims.
There ar lots of anomalies happened during Aquino governance, the crime rate increase, poverty got worsen, pollution got worsen, traffic jams got worsen, economy continue deflated and corruption in government never stops. Aquino promised a lot to change the Philippines and its people but years past, there's no changes and all I can see is suffering of Filipinos from poverty and low wages. It is not surprising that Filipinos go abroad to find a better opportunity because here on Philippines, no matter how skilled you are, the wage is too low.
Hopefully, everything changed when Rodrigo Roa Duterte elected as the new president of the Philippines, he promised to change the Philippines and declared war on drugs, the result of his war on drugs is 50/50, many of his critisizers pointed a lot of mistakes during his war on drugs, like what happened on the boy in Caloocan which beaten by the police and died. The video widespread on internet that leads to criticism on Duterte administration. Years later the issue was already forgotten like nothing happened. It is the attitude of Filipinos that was so active is there's a viral video or anomalies happened, they start occupying social media then posting about whats going on, months or years later the issue will forgotten like it was just a dream and Filipinos easily move on into it.
(Sigh) Choose Philippines.