Interesting to Watch Anime
This 2022 there are lots of anime that was released and all of them are interesting to watch, some of them are made by famous companies that's why there's a assurance that the story is good. They say that anime are just for kids, yes we can agree with it since some anime are focus on young audience but there are other anime which aims to have adult audience since it contains scenes that only adults can understand. Anime serves as a way to kill the boredom specially this time of pandemic, it gives happiness, joy, tears, horror to the audience. I will give some interesting anime to watch since I already saw it's potential to make audience excited from it.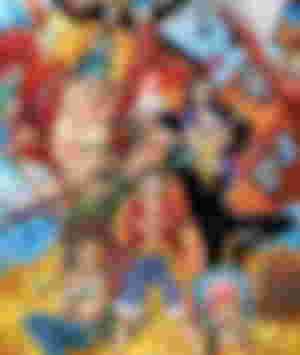 One Piece is one of the oldest anime that until now still airing, it starts at 90s until now, it is already at thousand chapter and everyone is looking for Luffy's journey in pirate world. The beauty of one piece is, it's not about the result but journey and development of every characters towards their dream like the dream of Luffy to become a pirate king, a dream of sanji to gather fish in All Blue, a dream of Zoro to become the greatest swordsman. This anime is full of emotions, it had comedy, there's a fight scene, a mystery and adventures.
I'm not a viewer of this anime however I was waiting for every reviews about this anime. Currently in Manga, it is already at chapter 1049 which finally Kaido was taken down by Luffy. Maybe I'll share some spoil that Luffy already achieved its gear five and all the mystery behind his devil fruit was revealed. The creator of One piece Oda revealed that Luffy's devil fruit is a Zoan type which named Hito Hito Nomi Model Nika which is one of the Zoan Devil fruit.
He achieved the gear five and he became an OP. I can see that One Piece had more journey to explore since there are mystery still unsolve like about Xebec and it's pirate crew and what truly happened during void century, there are also mystery about Monkey D. Dragon which is father of Luffy and about Im Sama which is currently the king of the World. This anime is worth to watch but very long way until reach the recent chapter.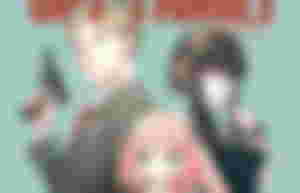 This is one of newest anime that released this 2022, I am waiting for its premiere every week on Muse Asia since I found this anime so cute. The characters on this anime is Loid Forger which had codename Twilight, he is a spy of an organization which stops the politician and leaders who had bad intention to harm the nation, he is considered as one of the best spy. He was assigned to the mission Operation Strix which about stopping one of leaded from negotiating to enemy that might trigger the war, his mission is to infiltrate the enemy by acting as a normal person with a child, that's what he met Anya Forger a very cute little girl which had a power to read minds.
She was experimented and decide to escape then she was stayed in orphanage. Loid choose her to act like his own child for the mission. Lastly is Yor Forger which is an assasin, she was trained to kill the enemy, she was badass in combat but she had a soft heart. She acts as a mother of Anya and wife of Loid, the current episode and mission of the story is infiltrate the Eden Academy which they successfully enrolled Anya, the mission is to have connection with the son's target which also studying at Eden Academy. This anime is so cute to watch, every Sunday I always open my laptop at 11 PM to watch its premiere on YouTube. This anime is a stress reliever since Anya made me smile everytime I saw her and Yor is so cute and beautiful.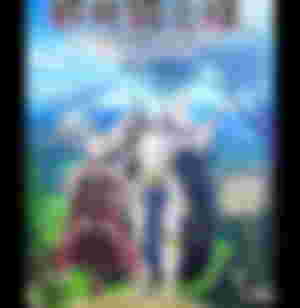 This is current anime I was discovered, it was all about a player of the game that was suddenly fell asleep as he playing the game then when he woke up he realize that he is on the game. He is considered as an OP player, he decide to become a low key so that people won't suspect him. He decide to do little missions, he manage to accomplish his mission with his overwhelming power of light. He met an elf which had a goal to save all her breathen towards humans. This anime is also interesting interesting watch, it had combination of comedy, actions and fantasy, I am also waiting for its next episode and I also waiting for its premiere every Saturday on Muse Asia.
Sponsors of Codename_Chikakiku