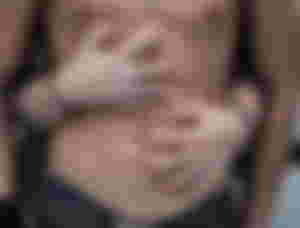 Remember when we first heard of BJs and thought they were pretty disgusting? Most of us even swore to never engage in such acts but I'll be damned, the devil is a liarr! (Insert Madea's voice) Flash forward to today when everybody is eating each other without a care in the world and our throats have become more flexible and accomodating.
But I'm pretty sure I'm not the only one whose perception of s£x from an early age was pretty much sketchy and skewed. We were always told that s£x was for reproductive purposes only. The pleasure bit we had to figure it out on our own. And even then, male pleasure was and has always been highly prioritized and normalized. God forbid if a woman talks about loving s£x!
So I never thought oral s£x existed. I mean, how did it even begin? If you thought BJs became popular recently, you are very wrong. Turns out our ancestors were pretty much into a lot of nasty and kinky stuff, even more explicit than our generation. The first clear real traces of fellatio are from ancient Egypt. The myth goes that Osiris was killed by his brother and cut into pieces. His sister Iris put the pieces together but, by chance, the pen!s was missing. An artificial penis was made out of clay, and Iris 'blew' life back into Osiris by sucking it. There are explicit images of this myth.
Archeology has further uncovered ancient artefacts and scrolls depicting early practice of oral s£x in the city of Pompeii, an ancient city which was buried by the eruption of Mount Vesuvius in 79 AD, the Moche people of Nothern Peru and who can forget the explicit Kamasutra texts of the Indian people.
The first time a guy asked me to suck his d!ck I was an emotional wreck. I didn't know how to act, what to say or how to feel. Or where to begin. Sometimes porn hypes you up but when it comes down to the real action you totally freak out. The sight of his erection got me excited yet made me so nervous. What if I accidentally bite it? What if I'm not that good? I must have stared at it for long before I heard him whisper hornily that it was all mine, and that I could do whatever I wanted to do with it.
I reached up with trembling hands and touched it. It was rock hard and rigid, yet so soft and warm. I felt something like a heartbeat in there and could feel blood rushing in fast and hard. I felt it twitch as I shyly moved my hands up and down, all the time wondering if I was doing it right and if that tempo was ok.
I kinda enjoyed watching him squ!rm like a worm like that, buying time because I was so terrified of using my lips. I didn't know if he'd had a proper bath, or what he would smell like, or what if he pulls a fast one on me and comes in my mouth. But somewhere in between my confusion and thoughts, I got curious and decided to dive into the southern cuisine spread out before me.
I wrapped my lips around his little head, my eyes on him as if asking for approval and some sort of direction. I felt him moan and cuss, and it was just the encouragement I needed. That sh!t fills out your mouth more than you think it would. In that heat of the moment I felt like Mia Khalifa had nothing on me. I got carried away. I guess I shouldn't have been so confident because I thought I could deep throat, but I chocked so hard I felt the taste of that morning's breakfast on my throat. It was so horrible I thought I was gonna pass out. I pulled up for air; coughing and fighting back tears and mucus.
So you'd think I cowered and gave up, right? Well, I didn't want to disappoint somebody's son so I decided to give it another shot. I started at the bottom, going upwards with the tip of my tongue to his d!ck and tip. I made love to it; kissing, wetting, sucking and rubbing my hands all over it until he was mumbling sh!t I didn't even understand. I rocked that mic! Hearing him moan as I gave him pleasure gave me so much pleasure in equal measure. Feeling him on my mouth was heavenly. The twitching and the throbbing was so intense and beautiful. And I remember feeling proud as his semen gushed out, while I enjoyed jacking him off until he became soft, squeezing out everything to the last drop.
Oh well, at least he did come. And I didn't bite him haha
By Clint Bling