Be happy: Do what makes you happy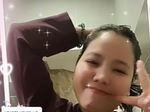 December 27, 2021
Life should be about trying out new ways to get better we should learn by our experience for us to become stronger than ever.
I think all of us want to be happy in life, there may be a lot of difficulties, obstacles but it is just a test we must remember that the road to happiness is not smooth our journey is not a Merry go round.
If so then try to know yourself sufficiently, because sometimes it is not necessarily that we need someone on our side to feel the happiness but rather contentment of what we have, in our life is an admixture of grief and happiness and let us choose to be happy and don't depend to anyone just for you to be happy because we didn't know what tomorrow brings that what if one day your source of happiness will not be there throughout the day.
When we are happy a lot of things would happen positively there are so many things that you can do when you choose to be happy. Happiness, if you maintain self-love, that we don't need to be successful to be happy we all experienced heartache, failure, a downfall but these don't make sense if we are brave enough to face it and don't walk away from it.
To my sponsors thank you so much!
When I wake up and most of the time I feel so tired due to lack of sleep but then I don't want to stay in that way im not allowed myself to wallow that kind of emotion im must do something to not end up my day doing nothing. In my field of work wherein, being a domestic helper I feel that this kind of work needs to be more patient since I am dealing with people with different cultures, beliefs, I need to go with the flow for me to be able to succeed in whatever goals I set.
I must choose to be happy so that I fulfill my dreams, realizing memories, realizing that there's no misery in life there is so much good in every day realizing that I have some task schedule, that life is not meaningless, there is some responsibility some struggle to look upon and that I need to be strong enough to face all of this.
Life is short don't waste it doing nothing, live it and do whatever makes you happy 😊.
May we feel tired when we wake up but seeing my loved one's happiness makes me feel joyous.
I feel happy when sipping the savoring a cup of coffee every morning, so get up and have some fun. Be happy 😊.
Hello, my readers. cash family, how's everyone? I hope that we even face some problems, but we must not give up keep grinding we must be confident and at the same time believe and faith in God,
Because I strongly believe that without the grace of God none can live a happy and peaceful life.
And that's all for my today's blog thank you, everyone, and just to let you know guys as of this writing im currently sipping my savoring coffee it's 1030 Kuwait time.