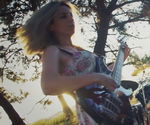 Hello everyone! I am Christina from Greece, Thessaloniki!
Ι am Passionate about making life better (mine as well as others'), Music & Art, Travelling, Technology & staying in equilibrium between it and real life/ nature!

Job related, I am a freelancer Web Developer, studying Digital Marketing & Blockchain (getting prepared to make those two my primary freelancing activities) and a Bass Guitar Player in an Alternative Metal Band (find the 🎶 to learn more) !

I have started a page on FB and plan on making a website called A Better Life !
My vision and focus for it is mostly on helping people finding their own inner voice regarding their dreams, life visions & goals and on providing them with ideas/ solutions on how to accomplish them easier (financially, educationally, regarding tools - products & services etc)! It will be a continuously evolving project and maybe later more people can get involved and help too, actually on the long term it's pretty ambitious! 😺
I also love learning languages and plan to become a polyglot eventually! My starting ones except Greek (my mother tongue) and English are Spanish, Portuguese, Russian, Romanian & Indonesian. I am not fluent yet in any of them, as I am learning online and at my own pace, but I can already understand some things in reading and write not challenging texts/ chats!

My content/ work is about Photography, Music, Digital Marketing, Blockchain Technology, Rewarding apps, Earning solutions on the Internet (find the 💎 to learn more) & Living Better! I am preparing my own website & brand on the matter of living better as a fact! 😺
My creative process: Mostly spontaneous, I take photos all the time and love sharing them! As for guides/ tutorials/ articles I usually analyze what I want to share and try to make it as understandable and profitable for others to join in. Always happy to answer to questions and support people with the things that I suggest!

I love cats, dogs and most of the animals! Me and my brother have recently adopted a cute and lovely Tortoiseshell cat from our neighborhood, Tourtoua! 😺

I will eventually share more things about myself through my articles and I would love to read and learn more about you! Drop me a comment here and in my other posts to come, so that we can get to know each other and communicate!
---
🎶🎶🎶🎶🎶🎶🎶🎶🎶🎶🎶🎶🎶🎶🎶🎶🎶🎶🎶🎶
Betty The Raccoon (The band that I play the bass guitar in)!

---
💎💎💎💎💎💎💎💎💎💎💎💎💎💎💎💎💎💎💎💎
Invitation to Join Hive, A thorough Guide Vol I and A Welcome - my "Earning through The Internet" Leo Series | EN

UHive Social Universe - Invitation & Introduction - my "Earning through The Internet" Leo Series

Invitation to Tsū - Wonderful & Paying Social Media😺- my "Earning through The Internet" Leo Series | EN
---
TRADITIONAL SOCIALS

NEW & PAYING SOCIALS
TSŪ - SOCIAL MEDIA THAT PAYS (The_Holy_Bass) - DISCOVER MORE
UHIVE - Create - Discover - Earn (Christina The Holy Bass - CODE: 0JFH1I) - DISCOVER MORE
READ.CASH : read.cash is a platform where you could earn money (total earned by users so far: $ 216,651.45). You could get tips for writing articles and comments, which are paid in Bitcoin Cash (BCH) cryptocurrency, which can be spent on the Internet or converted to your local money.

NOISE.CASH : Would you like something like read.cash, but for shorter messages? Make some noise on noise.cash, get some Bitcoin Cash!

PUBLISH0X : Publish0x is a crypto agnostic publishing platform similar to Medium, where both author and reader earn different tokens.

WEBTALK : The world's 1st universal contact management system for both personal AND business use ( Connect personally, professionally or both ways to segregate your networks. ​Add searchable tags, labels, notes and network values for your closest relationships and prospects.​ Get CRM contact folders and a file tree for all types of relationships, personal and business ) - You can earn points that redeem for cash monthly. You'll earn points for engagement, creating popular content, and for your referrals to Webtalk.

TORUM : A Groundbreaking Ecosystem with a Mission to Unite and Connect Worldwide Blockchain Technologists and Cryptocurrency Enthusiasts - About Torum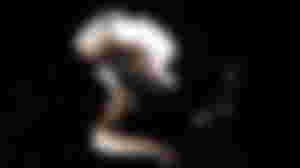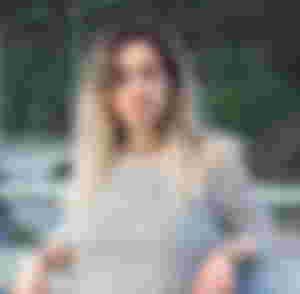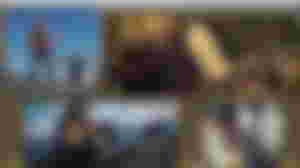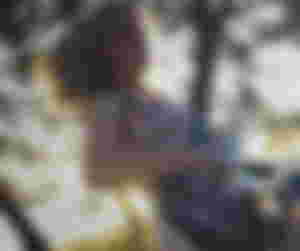 Sponsors of ChristinaMadart