Put your steps to good use with WeWard!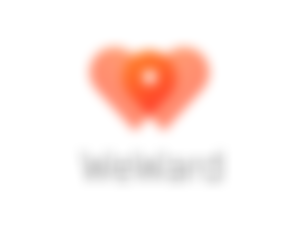 Hello everyone! 
Do you know the famous quote from Benjamin Franklin "There are no gains without pains"?. Quote written in 1758 in 'The Way to Health' by B. Franklin himself.
Then repeated as "No Pain, No Gain" by the American actress Jane Fonda in 1982, in her aerobics training videos. This was the beginning of a new dogma in sports training (as well as Feel the Burn)
Today we can apply it to everything, be it in our daily life, in our work, in our relationship, etc...
It is true that in our society today we want to have everything without making any effort:
To have a dream body without doing sports and using junk food (hahaha)

To have a very well paid job without having to invest any effort

Having a life partner without making concessions

etc ... the list is long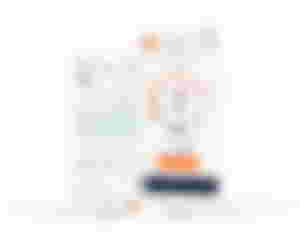 But at our level we can apply it simply and concretely!
Faced with soaring fuel prices (to take just one example) it is becoming expensive to make short distance trips by car. So why not take advantage of the opportunity to collect money instead of spending it on moving? (although you have to work within 4-5 km of your home)
Platform created in 2018 under the initiative of two Frenchmen, Yves Benchimol & Louis Millon (Engineers in Blockchain, Geolocation, Artificial Intelligence and Retail Tech) the application was publicly launched in April 2019
Their goal was and still is to fight sedentary lifestyle by offering WeWard users various ways to reward their steps. Each step contributes to earning 'Wards' (the digital currency of the App) in different levels:
1500 steps - 1 Ward

3000 steps - 3 Wards

6500 steps - 6 Wards

10,000 steps - 10 Wards

15,000 steps - 15 Wards

20,000 steps - 25 Wards
Not to mention that once you have completed 1000 steps you can watch an advert and earn an extra 1 Ward, you will also receive 1 Ward Bonus for every 5000 steps completed.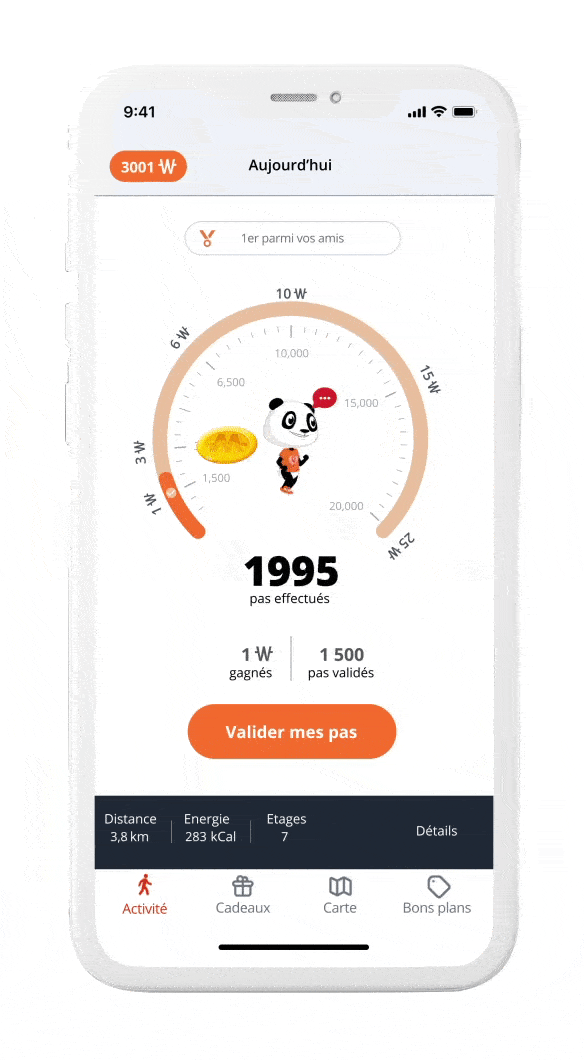 You can also earn Wards simply by completing a few challenges on several difficulty levels.
On a basis of 0.005€ to 0.007€ per Ward, depending on the country you live in (France, Belgium, Spain, Italy, Germany, United Kingdom...), you can earn from 0.125€ to 0.175€ per day just by completing 20,000 steps (without watching ads). And all this without counting on your well-being and physical condition.
But WeWard is not just about earning Wards for walking, you can also earn Wards by geolocating yourself on points of interest or tourism (available on the WeWard Map). But also by visiting monuments, tourist places ..., for that you will have to take a picture of your entrance ticket and send it via the application to be credited with your reward (within 24-48 hours in general), it is the same for some shops, if you make a purchase, you will just have to take a picture of your receipt to receive your additional reward (usually between 100 and 150 Wards)
Let's go even further, on the WeWard MarketPlace you can donate your Wards to good causes, by participating in participative donations (Secours Populaire Français, Convois Humanitaires pour l'Ukraine, ONU Femmes France, Think Pink, Eden Reforestation Projects, ect …). You can get vouchers and/or interesting discounts on various sites (the sites and partners change often). You can also earn good CashBack by shopping at various partners as you can see on the application (at the time of writing):
Earn 14 Wards per € spent on Dr. Pierre Ricaud Flash Sales

Earn 14 Wards per € spent on Boohoo Flash Sales

Win 350 Wards for the purchase of a pair of Converse Chuck Taylor All Stars High

Earn 4 Wards per € spent on Booking.com for all your hotel reservations
And finally, earn additional Wards by taking surveys and playing games... ranging from 80 to several hundred Wards.
It is also interesting to bring you this information, you can of course keep all your Wards for yourself, and claim them via bank transfer directly in €:
3000 Wards = €20

4400 Wards = €30

10 000 Wards = €70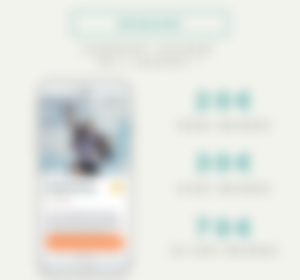 I have been using this application for several months now, and I am very happy with the gains from my steps (I take between 15,000 and 25,000 steps per day) as well as my CashBack when booking on Booking.com (366 Wards for the record), not to mention the Wards gained when purchasing in certain partner stores. At the moment I have not yet made a bank transfer request, but on the application they say it can take 15 days to receive the money, you will only need to provide a bank details form and your identity card.
Take advantage of the upcoming sunny days to use WeWard on your way to work, on your holidays or even on your family outings. You will save a little bit of money and earn a few € per week.
On the WeWard website we can find this interesting information since its launch:
7,000,000 active and motivated users - why not you too?

2,245 million km walked 

246,980 tons of CO2 saved

More than 500 satisfied partners (such as Booking.com, Histoire d'Or, Phillips, Etam, Marionnaud, Boohoo, FoodSpring,  Asos, Monoprix, Bershka, Dr. Martens, Stradivarius, Nike, Foot Locker, Asics, Converse, Lacoste,  MyProtein, BioCoop, Back Market, Samsung ... and many more)
Go for it, opt for a much more environmentally friendly mobility while taking care of yourself, without even forcing yourself. Small actions, times millions of people, can only be good for our planet (and our wallets)
Win your first 30 Wards by ownloading WeWard in your favourite store (Apple Store & Google Play) get an extra 20 Wards by adding my referral code: W+LH-Y53UK, and don't forget to add me to your list of friends, to see who are among your contacts the biggest walkers :) 
Good walking to all :) 
Christophe WILHELM