I love you so much Rommel- Anindita kisses Rommel on the lips and says every day, when Rommel goes to work.
- I love you too, Oni, Rommel replied.
There is nothing to say about their marriage except such a habit of love and intimacy two days a week.
The two live accustomed lives.
Rommel works at a sawmill, located north of the city.
Anindita sews the children's clothes and takes them to the front of the largest kindergarten in the city.
Anindita's hand expenses are collected, she also spends on household chores.
Rommel saves a portion of his earnings, which Oni does not know. The rest is given to the family.
Regular pubs also cost some money per week. Besides, they have no cost, they are childless.
Even today Anindita came in front of the school. A woman in a white scarf was sitting in the corner.
Everyone is familiar with Anindita here, so I didn't go to her. As he was leaving, he called her, "Hello Miss, did you not come to me?"
Anindita laughed and said, sorry sir, I have actually sold enough.
Anyway, catch new buyers is the rule of business, don't you know it?
Anindita smiled and walked towards him. Seeing the woman moving from the basket, she said, "Baby, it's all for the kids." You see, you know the work of Kurush very well, give me two blouse collars and sleeves, if you can?
Yes, I can. What color should I do?
White, I like white!
Anindita saw the woman, covered in white from head to toe! I don't understand the size, after working for a long time, Oni can understand what size the clothes will be.
Hesitating to take out the diary, the woman said, "I will be like you, make something for yourself." That will be mine.
Anindita took note of that. What name should I write? The question seemed to be aimed at the woman from head to toe.
Write, Urvashi, 403, Sylvia Cottage, Laketown Street.
Anindita wrote and left. To be honest, there is no customized order today, mothers buy clothes for children from 3 to 6 years old.
I don't always like customizing.
Anindita sat all afternoon making a corset collar. Strangely beautiful, the same design he made three or four, if anyone else likes!
These will be available at a higher price than children.
It didn't take long for Anir to make two loaves of bread and vegetables for the night. Rommel goes to the bar today,
When you return from there, you are no longer conscious. She stayed up all night sewing blouses.
I remember there was a strange rush to go to school the next day. But that's exactly what I thought.
Everyone attacked and took the blouses, they could have kept one for Urvashi, but Urvashi did not come today.
No one even recognized Urvashi.
So Oni sold the last piece and ordered ten more blouses.
I decided to bring it ready after two days, then Urvashi can also be given. Or there is an address, go there and come.
Anindita finished all the work after sitting for two days.
But the same thing happened, Urvashi did not come and all the blouses were sold.
Anindita accumulated some money.
So he decided in his mind to make a blouse for Urvashi and come to her house.
Thanks to this, Oni's business is going well, at least Urvashi has contributed a lot!
That night Rommel returned drunk. As such, his innocence does not seem interesting. But today I saw Oni working in her work room with a lot of mind, what a fascination she looks like!
Drunk Rommel somehow forcibly pulled Anindita!
Anindita noticed that Rommel forced her to be active but could not be active and fell asleep. Nowadays, it often happens that Rommel is not interested in him, although he comes close, how long he falls asleep after being bitten like a wild animal, he felt tired of innocence, he also fell asleep once.
The next morning when Anindita went in front of the school, she saw Urvashi sitting in a corner, Anindita walked closer herself.
He greeted me and said, "Dear Sir, I made the blouse for you, but it is very popular here and someone took it at my request."
I couldn't work yesterday. Seeing that you were missing, I sold it.
Urvashi smiled slightly. Said, no problem boy, you better come to my house one day. I don't like to go out every day.
-Sorry, who reads you here? No one recognized you, I searched.
-No one falls here, I am a worshiper of holiness, what is holier than children, so sometimes I come here and see them from a distance.
Now I'm leaving, be well, come one day.
-Oh well, okay goodbye ....
This Anindita, come here, who are you talking to? - Nikki is calling Anindita.
Anindita turned back and said, this is ...
He looked around again and did not see anyone.
- Oh, maybe gone! Nicky brought your two frocks, see?
- I'll go home and see, I have no hesitation about your work, but why were you talking back to alone?
- Not alone, there was a gentleman named Urvashi, didn't you see, he was wearing a white dress from head to toe?
- I haven't seen anyone like that, leave it out anyway, the blouse is great, write for my mother and sister too, one two inches more one inch less, can you give it?
- Yes, I can, take it next week, how?
- Yes, yes, I do not have cash now. Michael will get the money next week. I'll give it then. All right?
- All right, Delicia is gone, all right, go back today! This is your little fairy's sweet dress.
Little Delicia is gone, Nicky is gone. Anindita came out and started walking. Suddenly the head turned, Anindita sat down in front of a pair of cars. Seeing the darkness in the eyes.
Ruhan stopped the horse and got out of the car, the coachman of the car.
-Hello, Miss, what happened to you? Any problems?
- Saying I will drink water, Anindita became unconscious.
The streets are empty this afternoon, no one is around! Ruhan picked up Anindita on his lap and put her half asleep in the car.
Then he went to the front and stopped the car in the shade and fetched water from the pressure mill on the side of the road.
The knowledge of innocence came back to sprinkle in the eyes!
Seeing Ruhan, he became very unprepared.
Ruhan said, please don't be afraid, I am Ruhan, coachman. You may have a sudden drop in blood pressure. Feeling a little better now?
Anindita sat up relaxed. He shook his head and said he was fine.
Ruhan said, tell me where will you go? I arrived
Anindita looked weak, so she said the home address softly.
Ruhan went to his place and rode the horse.
When they arrived, Anindita fell into a deep sleep.
we have arrived, please get up - Ruhan called Anindita softly.
Anindita met his eyes, yes this is the pipul tree, I mean in front of the house.
Thank you so much, will you come in?
I would have liked to have a little sweet water! - Anindita did not make a mistake in thanking Ruhan.
The girl looked very sweet to Ruhan. Hardworking, fingerprints, understandable.
Ruhan stopped his horse and got down. Going inside, he said, who lives here?
Here I live with my husband.
Ruhan paused a little, the girl was married and married.
The house is very tidy and tidy. Laying a hand-woven carpet in the front living room. Ruhan sat there. Anindita brought sandesh and water from inside.
- What does your husband do? What's her name?
- Her name is Rommel, she works together!
Rommel, did that guy Rommel, get in trouble at the tavern last week?
Well, does your husband have thorns on his forehead?
-Yes, how did you know, once you slipped and got hurt!
-Hmm, got it.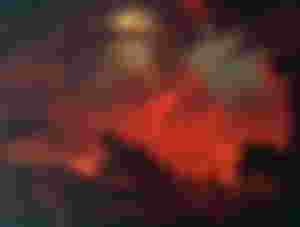 The Rommel man is not an advantage, but a drunken and deadly gambler.
I can't believe he fell and got hurt, I think he had a fight but Ruhan didn't say anything.
Asked, when he returned home?
- In fact, it takes many nights for him to return, he goes to the chat of friends from the mill, it is midnight when he returns.
- Have you been alone for so long? Not afraid?
- Why be afraid, I'm busy with my work.
Ruhan thought that the wives of all the men in the world were lucky. But he loved Jane so much. Jane died prematurely with a two-day fever. Leaving little Suhas.
Who is in your house? Anindita asks Ruhan the question.
My old mother and little Suhas, my son.
Well, and wife?
- No, it was three years ago.
-Sad, stay alone, not thinking about marriage?
- I didn't think so, but it's my responsibility, Suhas again with my mother's responsibility, no girl will suddenly agree.
My income on it is not very high.
Mr. Hekim of the city used to come and go in pairs Rarely do I get a little rent.
So I am not looking for force.
- Oh well.
- Then get up today, Mrs. .....
Your name is not known!
- I'm innocent.
- My name is Ruhan. I live in the same city, see you sometime.
-Of course, one day you will come to visit with Suhas.
In what area of ​​your house?
- Laketown Street!
- Oh, I'll be there tomorrow. There is a job.
-So I understand, where?
-406 or 403, in Laketown.
- But I know there is no number after 398!
-Yes, my client gave the address!
- Oh, maybe. I live earlier, rented a house in the alley next to the Dolls Cabin. But my real home is on the country side. Sometimes I think I would leave town, maybe if Jane had survived.
Now I don't even want to be alone.
- You miss Jane so much!
Let's do it a little, but let's go today!
See you soon!
Ruhan walked out. Anindita likes it very much. But the girl is a housewife, but she has a groom.
Ruhan's horse ran towards the house.
you still lost today, how much I owe you - Jack said laughing awkwardly.
Rommel didn't seem to hear it, he said, let's have one more day, what do you say!
Shala is drunk, gambler, has been playing for a month by borrowing his own money, he has no sense - he muttered alone from Miller's side.
Jack blinked, a square hat on his head, said, don't look, what will I get from him today!
Miller and Jack are neither privileged nor Rommel. All of them are regular passengers of Natibari adjacent to the tavern. Alcohol, gambling, women are their addiction.
Rommel tried to sort out the cocoon once more.
But Miller helped him because he was unconscious.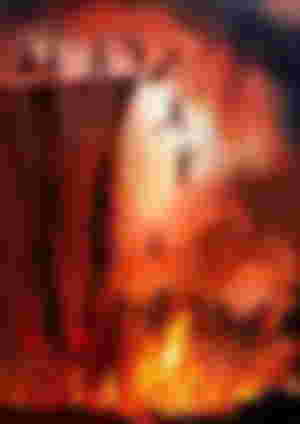 Then Sweetie Aunty came and said, please tell me exactly how much money Rommel has left, will you pay me?
Rommel pulled out a cigar and said, "Ah, Aunty, I'm losing. I'll give it to you if I win." I'm not running away.
Jack and Miller are friends with Rommel. They have a special story at a young age, but lately no one likes Rommel. Shala Badd has become drunk.
Sweetie Aunty left, Ruhan entered the tavern. Sometimes when it is very difficult, he goes to eat opium.
Hello my handsome boy, you came a long time later - Sweetie said to Aunty Ruhan.
Ruhan laughed and said, I came last week Aunty, did you forget?
Oops, you are not very, I miss you very much, tell me what to eat!
- Give Bell's sherbet, give him opium!
-You're the only person who comes to the tavern and wants Bell's sherbet, no matter what, I keep it too, mix a little vodka? Would you like it?
- No, Aunty, mix it some other day, not today.
- You don't have to pay, boy, I know I'm drunk, you won't be drunk with a couple of pulls.
-Stay,
Sweetie Aunty necessarily made Bell's sherbet by mixing one burnt opium. The eldest son Ruhan, aha, the widow died at such a young age.
- Aunty will give me something strong, Rimpa came and said to Sweetie Aunty.
Ruhan is sitting in a corner. Rimpa came in full outfit. Now is the time to catch his client. When you come here, you can easily get customers.
- What can I give you? Vodka?
-Give me something, if you play it, the body will not feel like a body, it will feel like a bird, I will fly now, Rimpa broke down with a lazy smile.
- Hey Maggie, make less noise here, do you lack customers!
- Aunty also came today, Rihanna said showing Ruhan.
- Huh, he's a good boy, don't look at him!
- You're old, I'm jealous !!
- Betty, she's my son's age.
- So, I'm your son's wife's age, Rimpa smiled again.
Then he said with the glass, I can't see if I can pick it up, I'm very good, my customers are animals, if he loves me a little ....
- I can't get money, very calculated, I haven't done any intoxication yet except one burnt opium.
- Money is everything, if he talked to me, he would love to talk!
- Look, Paris, I don't think so!
Rimpa took the glass and walked towards Ruhan.
Ruhan was looking at Rommel sideways, the man was completely drunk, still playing, the two men with him were not good.
Works in the factory behind the railway line. They also commit murders. The eyes are bright red. Rommel is not good either.
Ah, whether Anindita is the girl or the wife of this drunkard, he must have beaten her too.
-Hello handsome, are you bored alone? The night is very young, isn't it?
Ruhan looked at Rimper. The girl is beautiful, she is talking with winky eyes, youth is floating in her whole body.
Ruhan lowered his eyes, then said, "No, not at all. I'll finish this drink and walk home."
- Come with me, let's talk a little?
-Stay today, you can go any other day!
-What kind of man are you, I'm inviting you and you're avoiding me?
Ruhan watched with tears in his eyes, Miller and Jack were saying something to Rommel, Rommel was shaking his head, what was the meaning, who knows!
- What were you saying, oh yes, I don't really have the money to spend time with a beauty like you. You see, you see your way! You are wasting time unnecessarily.
- Not at all, I don't want money, I want you.
To be Continued ...