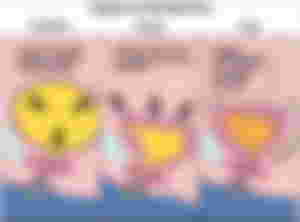 Loss of control of outflow from the bladder (urinary incontinence) or bowel (fecal incontinence). Incontinence may occur in any disorder of the nervous or muscular control of the bladder or rectum. Total incontinence may result from spinal cord injury, dementia, or severe degenerative nerve and muscle disease.
Stress incontinence is he involuntary passage of urine when pressure inside the abdomen increases, as in coughing, sneezing, laughing or jumping. It is common in women whose pelvic floor muscles have been damaged during childbirth or weakened by estrogen deficiency after the menopause. Treatment is by physiotherapy and, in some cases, repair surgery.
Urge incontinence is the inability to hold the urine when the urge to urinate is felt. It is often the result of chronic inflammation of the bladder and urethra. Treatment of the inflammation and bladder retraining will usually correct urge incontinence.