What makes me to have an exhausted friday?
I woke up this morning around 5 in the morning while the rain poured hardly.I woke early coz my son had a class and I waited if theres an announcement of a class suspension but nothing.So I letting my son to go to school this morning even if its raining.
While my baby was sleeping ,I do my unfinished laundry which I started to washed yesterday.When my hubby came home from his nightshift duty, I stop doing my laundry and have a breakfast with him and after a while our baby was awake.
After cleaning the table and the sink ,I asked my husband to watch our baby coz I need to finish our laundry .I had a lot of laundries as I was'nt able to wash it last wednesday.
I quickly finished our clothes and hang it the I washed some bedsheets ,pillow covers and two curtains.My hubby told me to used the washing machine but I don't like to use it ,I am afraid I can heard some words telling about our electric bills and to avoid that I will just have to wash it manually.
When I prepared our lunch ,our neighbor came ,anyway we set this day to install a curtain rod for my sister in laws house where we are staying.
We needed our neighbor coz we don't have a materials to make a hole for the screw.My sister in law asking me to look for a wooden style curtain rod coz I onky used a branch from a tree as a curtain rod but now my sister inlaw beautify her house as it is will be a venue for her grandson's baptism on this coming December 24.
Last day ,I went to the town to look for it and glad I found a store who are selling this kind of curtain rod but I only bought two pieces of it as I am not so sure for the measurement and luckily it is fit for the old hook but we need to change the hiok thats why we ask our neighbor.
After having our lunch I went to the town to buy 5 pieces of curtain rod and each curtain rod cost 285 pesos ,I chatted my friend who is a supervisor of that store anyway ,I work as a cashier before in that store where I found a curtain rod .I chatted her coz I am asking a discount but unluckily ,she resigned from her job as a store manager.So ayun ,hindi ako naka discount ,okay na sana yung 5% less ,meron sana akong 131pesos haha .
The rain suddenly poured while I was still in the town ,since I am riding a motorcycle drove by my brother inlaw,we need to wait for the rain to stop.
When we got home ,we continue installing the curtain rod and put the curtains I washed earlier.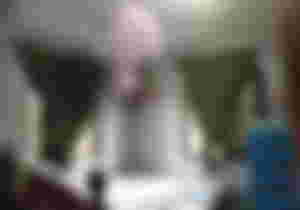 I felt tired but I need to do and prepare our dinner ,and since I am tired I choose a viand which is easily to cook haha.Pang agahan niluluto ko.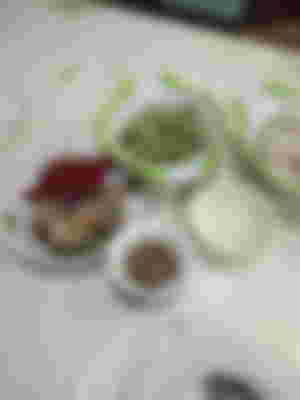 Then I got busy using my phone as my husband's niece asking my help for the prepartaion for the baptism of her son soon.
Right now ,I got a chance to sit down and relax ,I am done with the chores and its time for me to get rest while my kids are watching tv.I looks so stress and exhausted ,this is my life so I need to embrace it ,this is my only way to pay back to my sister inlaws goodness to me and to my kids ,giving a good service to them.Do ,what ever they requested me to do.I may get and felt tired but its okay.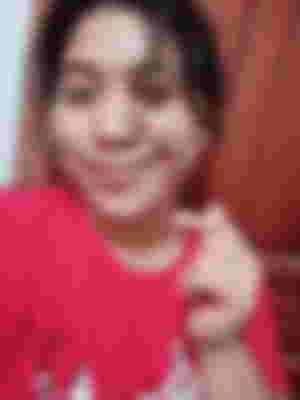 And that would be all for my frida ,how about you?How's your friday?Love to know at the comment section below.
Thanks for reading and happy friday ,hapy weekend🤗