My plans for my son's birthday
My 2nd son is turning 3 this coming January 30 and I have a lot of plans for his birthday .I wanted to prepare something as I want to invite my parents coz its been 6 years that their last visits ony husband place .But since it really need money ,I will go for my second plan which is to prepare a simple lunch for the family(husband family)
The picture below is my son it was taken last day at tye church after we attend a holy mass for the town fiesta .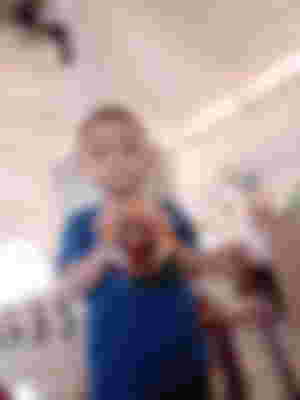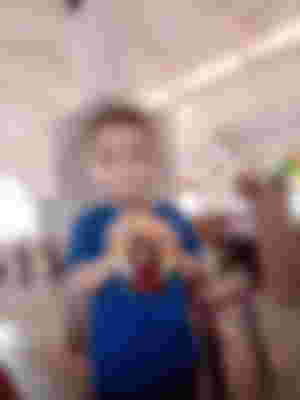 For the cake
I planned to make a DIY cake using mix fruits or biscuits and chocolate.I wanted to try it but aside of the DIY cakes I planned ,real cake should have on my son's birthday ,they does'nt believed tgat we celebrate a birthday if they can't see a cake presents on that celebration haha.
Anyway ,I was on my 31st birthday when I got my first birthday cake .It was my first ever birthday cake surprised by my husband nephew to me.How about you ,in what age do you had a birthday cake?
Photoshoot
I am planning a DIY photoshoot for him and thinking a cowboy motif coz we had a cow here ,its my brother inlaw's cow.I am just only using my phone since its a DIY haha ,I am just hoping for a fine weather coz its raining here again for already two days.Hopefully the ground will get dry tomorrow or in sunday for my son's DIY photoshoot.
I am planning to prepare 3 dishes ,a simple dishes only.
I planned to cooked pancit(filipino noodles recipe)but it is having a lot of species and its so expensive now ,so I was thinking to order it in the town.I will check first if they did'nt change their pancit prizes.
Aside of the pancit ,I planned to prepared shrimp and lechon kawali(fried pork belly)
Deserts
My eldest son requested a macaroni salad as if its his birthday coz he had a requests haha.I will try if I can have an extra money for it coz we will going to buy softdrinks.
The estimated money I need to prepare is $40 and thanks to sir bob for giving me a blessi gs yesterday ,it really helps me.
I had now $10 from my bch earnings and $20 from my hive.Woaah!! I needed another $10 for it hihi ,wishing to earn it for 3days🙏🙏🙏🙏 I know its imposible but I am hoping.
And that would be all for my son's birthday plan ,thanks for dropping by!!!!!