First time to joined a family day at school ,did we enjoy?
Hello read cashiers!!!
Today ,a lot of parties everywhere mostly the schools are having a christmas party amd a family day as well.
Today is my son's school christmas party and a family day.This school activity in which I am preparing for.I bought a white shorts and a white shoes for my son.
He was so excited on this day ,he wakes up so early this morning ,we wakes up first than me ,how excited he is haha.
The program will be started at 8 in the morning but we as a filipino ,we usually not following the time haha .
I was done preparing around 7:55 in the morning ,I was not in a hurry coz I know it will not be started at 8am ,we will just getting tired there to wait for the program to be started.
But our neighbor came and said that already a lot of parents and students at the venue so I started making my moves fastly.
I took first a photo of my two kids ,anyway the Grade 1 students are required to wear a pink and a white clothes.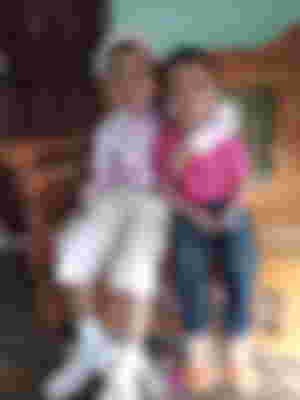 My baby was still sleepy and does'nt have in a good mood but I need to bring him coz you know my inlaw would mad at me again haha.
My husband came around 8 so he take us to the venue but only 3teacher was there ,and only a few parents and students was there.
The program started around 9 in the morning ,can you imagine the 1 hour of waiting with a two hyper kids on me?haha ,its not easy ,I felt tired even if the program was not yet started.
The program started by a prayer then followed by singing the national anthem and a welcome remarks.
The kinder garten students was the first who perform a presentation but I was'nt able to take a photos of them as I am holding my baby.
After a while my mother in law came as she wanted to see her grandchild my son to perform .Good thing she came and she holds my baby and told me to take a photos or videos so we can have something to show to my sister inlaw.
My son together with his classmates perform an acrostic ,the word PASKO NA NAMAN.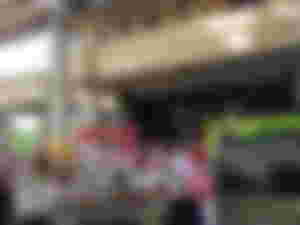 After all the grades perform ,there are some parlor games before we had our lunch.So I told my husband to get our roasted chicken and pancit order .Anyway ,we are required to bring our own food for lunch
But my baby felt uncomfy ,he felt sleepy so I carried him them after a while he was sleeping so we decided fo go home for our lunch.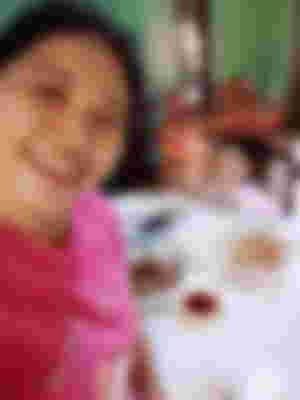 After having our lunch ,we went back to the venue but only me and my eldest son ,we went back because their exchanging gift was'nt done.When we came at the venue ,my son's name was called for the exchanging gift.He was happy to recieved a 5pieces of cadburry chocolates.
After the exchanging gift ,its time for the parents dance showdown ,anyway this is the teachers way to gather some funds ,a fundraising as well for the continue working one of a classroom which devasted by the super typhoon oddete.
Every grade ,there are some parents dancers to perform and theres a box for money ,kung sinong may bet mag lagay ng money ay pwede ,included yung money for the criteria for judging ,who ever gather more money plus having a lovely performance will be the winner and will recieve a gift .
I waited for my co -grade one parents to perform and put $2 for them and after that we leave the venue coz my baby was left at the house.
This night I chatted my co parents asking who won ,our grade one parents dancers was in a third place ,not bad right hihi.
I see that many parents did enjoy expecially the kids but me?honestly I was not but whats important is I know that my son really enjoyed ,he even does'nt want to go home as he knows many of his classmates are still in the venue when we leave .
And thats it for today ,how about you ,did you already done your christmas party ?How is it?
Thanks for reading and God bless everyone!