---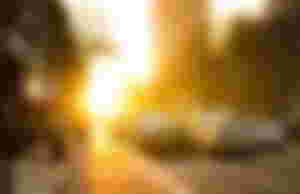 ---
Given the population of citizens in a given country there is a high rate of traffic jams happening in every area of the cities. With each new dawn, more citizens emanate, the only exception is if the advanced development and facilities of a given place are arranged in a systematic pattern.
Lagos, for example, a highly populated city, crowded with citizens of different races, cultures, and traditions is the most busiest, noisiest, and roughest city. No wonder, when you travel back to the city there's a placard written with the description "Shine your eyes". Of course, you know the meaning right? rofl!
An experience I had with traffic was hectic but it wasn't in Lagos. Grab a chair while I take you on a tour of my experience with traffic palava in this article. I remembered publishing an article on how I wrote exams in two different states in a time interval of a few hours but that happened in Lagos although I didn't write about the second state.
---
Immediately after my first post utme exam in Lagos which took place on a Saturday, I packed a few clothes with accessories and paid for the ticket online.

I was at the park the next day around 5 am to avoid being late and in thirty minutes my journey to the eastern part of Nigeria precisely "Enugu" started. This journey is approximately a nine hours trip so I wasn't expecting to be home sooner. If I am to calculate nine hours, my arrival time should be 9 pm.
---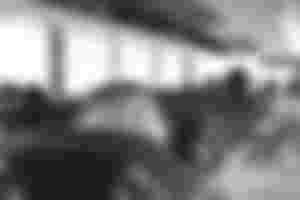 We arrived at the Benin fuel station affiliated with the Chicken Republic for everyone to drop in and get whatever they want. It might be food or snacks, it might be releasing bowels, or taking a quick stroll around. As for me, I got only a big bottle of Eva water and emptied my bowel then stood outside to take in natural air.

Most times when I travel this long distance, I always stay a loner...liking my space or something like that. But this time, there was this lady who was pestering me so I gave in to keep the whole thing going. So when we entered the bus, the driver turned on the central air then hip-hop music. If only I conveyed along my wireless earbuds it would be difficult to associate with my pesky friend hehe 😂...although I must say I relished my time with her. She made me comfortable to the extent we switched seating positions lol.
---
It was a thrilling journey at first but when we got to a certain checkpoint that's when the slow traffic began. From the rumors, it was an accident that resulted in it and that was how time kept going, my prediction gradually faded away and the thought of moving through the nights slowly crept into my mind.
I slept for an hour after waiting for the traffic to subside, and when I woke up it was a bit dark, I looked at my wrist watch and it was 7 pm... my heart almost sank inside my stomach ... Worries took over me. I looked at my pesky friend who was sleeping so I gently tapped an elderly woman and asked where we were. She said we passed Delta State and were approaching the bridge (this bridge connects delta and Onitsha into the heartland of Anambra).
I took a deep breath and said within me "The Journey is about to start" I almost cried, no! I cried only that the tears weren't visible.
---
It would take us another four hours to get to Enugu and the next day was the post utme exam, how would I cope??... I brought out my past questions to skim through but it wasn't my concern at the moment so I slammed the book on my thighs and sunk into another thought of how I am going to get to my destination. I became desperate, anxious, and curious, I was Infact restless because I detest late-night movement. The reasons are: the insecurity in my country is large, kidnapping also the same thing, killings the same thing, and stealing at its peak.....haaa that day I literally escaped myself. Holy Moly! Geez!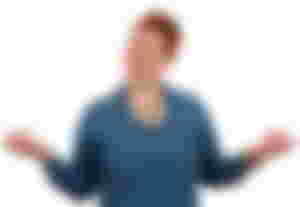 We get to one point, I saw herds of cows being led by this group named herdsmen. They were armed with guns and some weapons, one of them at the side of the road flashed his torchlight to indicate that there was a movement going on there. Immediately we saw them, everyone became still. I, on the other hand, stooped low between my seat and the opposite one in fear of a gunshot.
---
After they passed without inflicting harm of any sort, I exhaled and sat back in my seat. I recalled what happened quickly and I asked myself... So if they were to shoot in the open, is that spot a safe place?... I burst out into loud laughter at my foolish attempt but I cupped my mouth with my hands to avoid passengers looking at me...well few did haha.

At that moment I realized I was excited but my facial expression turned sour when I looked at my phone's time it was 11:30 pm. Normally, from the bridge to my destination would be a four-hour drive but it took an extra two hours to get to Enugu and when I got to Enugu, it was already 1 am. I had to make peace with myself because I couldn't get to my destination.

After all, the home gate is locked and so my only option was to sleep in the park very early in the morning. I left for my destination and took my bath preparing to go to the school for the exam when a message came into my phone from the school authority postponing the exam... I was so happy that I sprawled on my bed and began drifting away into sleep.
---

|| Pixabay || Pixabay || Pixabay ||