The Duo: Work and Study.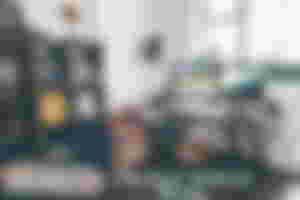 ---
We need financial resources to enable us to run so many activities regarding pursuing career ambitions and so forth, hence the need for working arises. Now working and studying is a big process that needs to be obtained in our lives.
For a student who chooses to work and study at the same time, it's never easy at all honestly. I am a core part of it and I must say it stresses me out. Being a marketer and a student is difficult, I have times when a customer calls or texts and I reply with please hold on a little. I am somewhere restricted, and that customer rains abuse and indirect insults at me.
I was in the lecture hall when the customer said so and I was replying through Whatsapp text if I was caught by the lecturer it's another case entirely. So, therefore, I was restricted so you see it is not easy. There will be times when the pressure of demand for services will supersede my lecture days. On those days I will skip school to attend to them because the profits are needed to run so many things for me.
---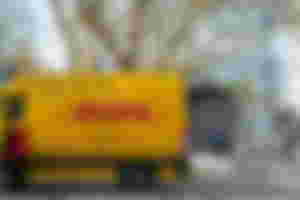 ---
Most times, I am the one who runs the delivery process because most dispatch riders tend to disappoint one when their services are needed and the customer might not be patient enough to receive their orders. Imagine when I engage in such activities and I still run to school very early in the morning to grab seats in the front row because if I don't grab a seat in the front row that means automatically I didn't come to school because lecturers/professors won't raise their voice for over two hundred and fifty students except there's a public address system which eventually isn't always available after we made contributions to it.
Many students run both swiftly though, that's if they work in a company where other colleagues can cover for them for a while or they have someone who works for them for little change. As for me, I run almost all the stuff so it depends on whom.
---
---
---
To those who are planning to do both, I would advise them to look out for times when they weigh studying and working because both are inevitable to our career pursuit. If at a given time during educational practices like examinations, tests, and other impromptu exercises, such an individual should choose to study harder for him to pass in higher grades because working for money won't solve the situation at hand.
Though students can use the money to buy off grades and scores and settle lecturers and professors in the long run such person acquire no knowledge of whatever was taught and times when that teaching comes in handy are when one graduates and he stood to be interviewed that is when that comes in effect. In essence, when it comes to working, pursue it, and when it also comes in study, pursue it but know when you need the other most.
---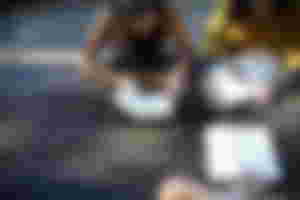 ---
Another tip I would mention is having a reading group where you can meet with students with the same like-mindedness that would improve your reading and studying plan. This group of friends can teach themselves how to pass tests and examinations, they could share some studying tactics they use to keep themselves updated in the course outline.
Another one is to limit the usage of social media interactions. This would consume your time trust me. There's an addiction associated with this social media lifestyle if one doesn't contend with it, such an individual will be consumed by it. When studying try as much as possible to avoid social media for this main time at some point it is needed to clear your head though.
Another one is don't overwork yourself, it doesn't help at all. As for me, what I do is read, chit-chat, eat very well, sleep and read again. During the examination time, I don't sleep often. It's not like I don't sleep, of course, I do. It's vital for your health but my sleep duration is not 8 hours. That's a lot of time to waste sleeping. Roughly, I sleep for three hours, sometimes an hour at intervals. So the basic thing is to get a good plan of studying that best suits you.
---
Thanks for reading this piece🦋🦋 
---
|| pixabay || unsplash || unsplash || pixabay edited with canva