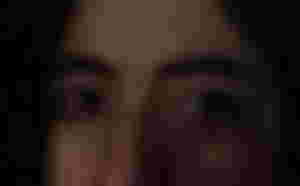 My facial display took a different weary look when I surged into the depth of my reverie feeling deeply sad. For hours I felt like I am not existing, for a second I felt I don't belong in this world. My existence took another turn when I felt a deep cut in my heart.
argh!... I held my chest
then sobs quietly....
I longed for a spouse who would call me "mine" and I would call him "mi Amor" wholeheartedly. Countless times I have encountered different kinds of my opposite gender flattering and showering me with pleasant and soothing words that make my heart race and the butterflies in my belly leap. Perhaps the guy who harmed me at the time merely played over my innocence as a youngster even at this stage of adulthood I might still fall for those talks, what a shame!
sobbing lightly again...
---
---
" Is it so hard to find a partner who's also wanting to fill up the romantic aspect of theirs, a person who's willing to commit to a future relationship??sigh..." 
---
---
Well! I am a successful entrepreneur. I owned a company at the age of 24 and I am a female boss, maybe I think this is what scares my opposite gender and keeps them at arm's reach. Even with my wealth and investment, I have no one to call my own, that sucks!
That vacuum that is created for a partner is seriously seeking a better part of me and it is dwindling my glow. Heck! I am lucky my parents no longer live on, especially my mom, she would have made this peaceful yet desperate search for a spouse more frustrating and annoying.
sniffs...
Sometimes I don't mind living in the moment of fantasy for a while, that's why I gave in easily to the words of a playboy. Flabbergasted by my foolish reactions yet I am loving it. Oh, I love " LOVE❤️ ". This might sound foolish but I am going for a dating app because I need to lose myself in the ecstasy of truly profound love.
---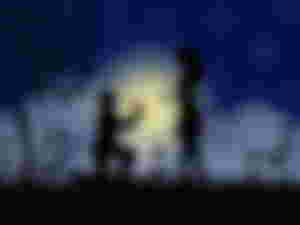 ---
The first date did work well with me because he irks me with his poor personality. Why on earth would someone put out a flawless and benign trait while he doesn't fit into that in reality?? ...well I chickened out. I met Ramon on the second date. I had to look like a lady of the middle class. We went out for a dinner date and that was the beginning of a dream come true.
At first, I couldn't process the whole thing although I felt a little insecure because of my experiences. I wanted this recent excitement to last forever, his personality makes me feel incredibly sexy no doubt but I found myself restrained from making a such quick commitment. He turns me on with his smile and masculinity, I think I'm lust! Oh no!, I don't think so. I'm just been quarantined by my thoughts.
He takes me unaware most times, it makes me giggle and I feel on top of the world. But everything was going so fast when a few days later, he asked me to marry him. Atlas! I have found my longing partner, Ramon.
---