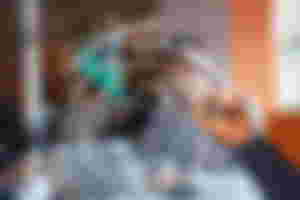 My job hunt came to a halt when I stumbled upon a vacant position for a marketer in the busy streets of Lagos. I had butterflies in my belly as I was hired immediately as a marketer although it wasn't the substantial post I wanted to apply for initially. I had to choose it because of the difficulties during a job search.

Unlike @Merit.ahama whose distance was pretty close mine was just the opposite, my interview was scheduled for the next day.
All those who were selected for the interview were present and we held a conference meeting after a personal interview with my boss. The products of the company weren't selling off and he needed experienced/skilled marketers that would not only advertise the products but develop a general awareness of the product and its promotional discounts attached to it.
---
That was the first time I joined a conference meeting and it was a privilege to speak concerning issues that were on the list of presentations. We chatted further about the visions of the company, questions were raised and tackled, plans and targets too were on the list, and eventually, we were merged into a four-in-one team to distribute those items and make sales out of it.
If this was online marketing it would be different but requires a ton of effort and time to make plausible achievements out of it unfortunately, it is offline marketing where labor is improvised. Each pair of four were dispatched to a different location (East, West, North, South) and then assembled back at the point of diversion.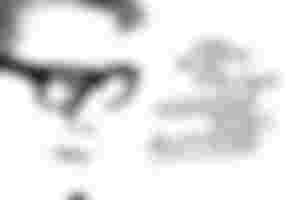 Our payment comes from the number of items purchased by customers, a fixed amount multiplied by the number of sales. That's how we were paid commissions. On the first day of awareness, I traded almost twelve pieces of that product, and my boss, "an Indian" was impressed with the outcome.
---
I can't say it was really entertaining because we had to walk back and forth in the hot weather to make sales. Firstly I walk up to a client who seemed slightly interested in it, and after my thorough explanation of the deets with assurance or guarantee, he purchases it from me. His information is written down for further clarification when I get back to the office.

My first few weeks went well but I had a challenge..."distance"... the distance between my working place and home made it extremely stressful for me to always meet up as sometimes I had to go market my products without my pair. Every morning before dispersing, we do have a brief meeting to put everyone back on track as we go about the advertisement/distribution.
---
I had a heart-to-heart discussion with my boss about this particular challenge I was experiencing at that moment. I was expecting maybe to get another job but he asked me if I could be able to squat with his female friend. Maybe on weekends, I would go home. I accepted his proposal and brought in most of my belongings and my work life turned out to be swift and balanced.
It's so unfortunate that when we sit back home we indirectly deprive ourselves of the learning and expansion of our horizons. It was awesome the first time I joined a conference meeting because the version I had in mind was only for professionals in their field. Have you joined a conference meeting before? How's it?