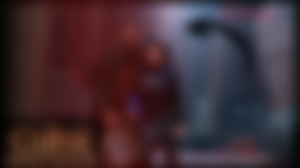 Welcome Back To Blog!
It's almost Halloween! Heck! Who doesn't know it is almost Halloween? Scratch that everyone knows!
I know few of us here in hive and the real world, outside this blockchain, are passing through anxiety and stress myself included but most definitely still pulling up some strings here, I suggest you watch this movie and laugh out your worries for a while! hehe!
I'm sure to always throw up my opinion whenever it comes to movies, a lot can be said from barely looking at the movie cover and then prying further to see my assumptions and apprehension coming to life. I deeply admire the whole context of this movie because it conveys a message I vividly comprehend as a writer.
Although it seemed pretty instantaneous in duration, sure it does encircle the whole concept of the movie title and that's what a good movie should appear like. These movies display a lengthy narration that is compressed into a series of quick actions and events. If this was to conk out into pieces, it would have been a full movie with more than seven episodes.
This movie is not a sequel, it's just an outbreak of an event that spun Halloween structures into something else. I haven't frankly watched a film so fascinating and humorous as this one, that's why I am suggesting it to you reading this to check it out.
The Curse of Bridge Hollow is a 2022 American comedy horror film directed by Jeff Wadlow from penmanship by notable screenwriters (Todd Berger and Robert Ruga) well known in the industry.
---
---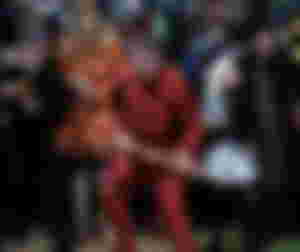 ---
---
This movie is about former residents of Brooklyn who moved into Bridge Hollow Town. It was just a few days after The Gordon Family transplanted that the daughter 'Sydney' discovered that the house once belonged to the Late Madam Hawthorne where all mysteries began to unravel. Halloween decorations planted outside the lawns of the neighborhood came to life after she unboxed the evil lantern of Stingy Jack.
Her father 'Howard' doesn't believe the stories of inanimate objects moving talk more of coming to life, stating the fact that there is always a scientific explanation for everything that is happening or has happened. Her mother 'Emily' is an unprofessional baker who believes that her confectioneries are the best in town and everyone needs to have a bite of it. Although she has a good taste/selection in her recipes for those pastries yet she is worse after the results.
---
---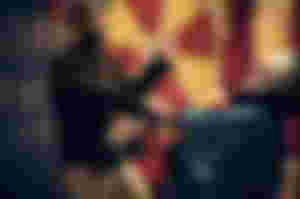 ---
---
The film opens up with an installation of Howard's kind of personality. It portrays this by showing off his energetic, talkative, and jovial vibes through singing aloud and that's when I knew it was going to be a riveting and hilarious presentation.
Despite his imposed preference for a career path for his daughter 'Sydney' and some other restrictions based on parental control. Sydney proves to be a mature lady who has the right to make decisions regarding her career and her future.
Sydney, who appears to be more candor, uses an Ouija board to ask questions about the home they currently occupy after her new college friends gave her a task on it. Other elements of the movie start to kick off after she unboxes the hidden lantern that belongs to Stingy Jack who was trapped for his chaotic misdeeds.
If Howard had listened to his daughter earlier, it would have prevented a lot of crises from happening but the movie was set in that motion and without setting that lantern on, the sociopath 'Stingy Jack wouldn't have had to play his role. This horror/comedy film illustrates the crazy things sociopaths can do just to accomplish whatever it is they crave and as we know, they could go to extreme lengths thereby inflicting the folks of the town at the cost of their desire.
---
---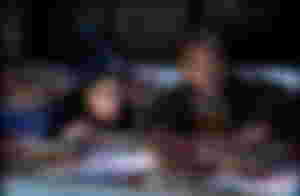 ---
---
The two major protagonists:
[1] Howard Gordon "Father"
[2] Sydney Gordon "Daughter"
These two are the main characters of the film. Without them it wouldn't be a complete thriller movie.
A Father-daughter relationship is the coolest thing ever. In this healthy father-daughter relationship, her father provided support bountifully, so much guidance, and wisdom to his daughter as she grows into a young woman but he refuses to see her as one.
Having an overprotective father can be somewhat annoying, but, understandably, he wants the best for his daughter. And at the same time, he has no clue what he's missing out in her life, this is the same case with Sydney.
Sydney is so outspoken, she tells her father countless times that she is no longer a baby and proves it to him regardless of his gluey attitude.
This particular movie has all the plots/elements of a fun-packed scene plus Halloween scary freakiest scenarios and some other weirdos like the principal of the college. I will admit to laughing for the majority of the film.
---
---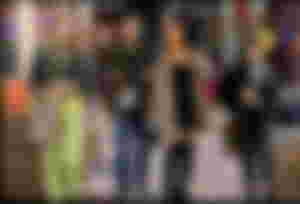 ---
---
The cinematography of this movie is excellent, I must commend the works of David Hennings for putting out tremendous efforts to capture and cover all angles of this film. The visual exhibition of the movie is something fantastic and top-notch.
Like I said earlier, the movie cover lured me to watch it and this typically applies to a writer whose header Image is likely to draw potential readers to the post.
Remember I said something about the music that Gordon's Family was singing aloud when driving into Bridge Hollow...??... I guess you remember! That song ISSA vibe woohoo!... It was composed by Christopher Lennertz alongside other pieces of music.
---
---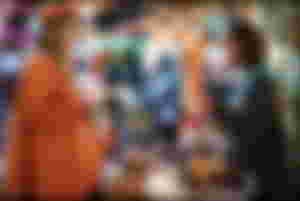 ---
---
Priah Ferguson Starring as " Sydney Gordon "

Marlon Wayans Starring as " Howard Gordon "

Kelly Rowland Starring as " Emily Gordon "

John Micheal Higgins Starring as " Principal Floyd "

Lauren Lapkus Starring as " Mayor Tammy "
The Curse of Bridge Hollow was released on October 14, 2022, by Netflix, which is just five days ago. It's scary and spooky with some laughter injected. Mayor Tammy acted her role perfectly well and she organised the Stingy Jack Festival, where folks of the town gather to win a certain amount of money if the selected actors can impersonate Stingy Jack himself.
Principal Floyd's role was as hilarious as a comedy skit, he was perceived as a satanist/occultist who practices spells using Madam Hawthorne's grimoire which likely is in his possession. The perception turns out to be the opposite, he enjoys the collection of witchcraft but doesn't practice it. His Halloween decorations are super cool.
---
---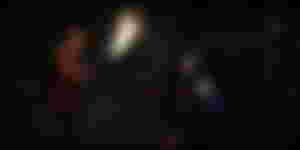 ---
---
This film is one of the Top ten releases on Netflix!
It's spooky, funny, and has a family background script. I'm sure you would want to give your own review after watching this movie. This movie should be a highlight because it's worth the watch.
Recommended for especially teenagers and adults too because it's PG13 meaning no explicit content whatsoever.
I will therefore give it a rating of 7/10.
★★★★★★★☆☆☆