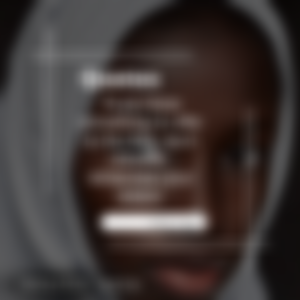 ---
---
This enforcement of dressing conduct comes from the Islamic Religion and it's strictly passed down to all women who are Muslim worshippers. Even little girl children are strictly allowed to wear a headscarf or hijab as they call it. It's a custom and tradition that must continue according to the doctrine of Islam.
This is to show respect to either prophet Muhammad or their creator, implying that every woman must honor/respect their body and not expose them carelessly. If it's like this in religion, how would it be in an Islamic country which is autocratic?
Following my updates on the research in Iran's most trending news, I found out that Mahsa Amini's case wasn't the first. The Iranian women have been currently holding a disturbing protest on the road and streets of Iran. Vehemently, those protesters, mostly women, have been cutting off enormous amounts of their beautifully elongated hair as a way to mourn Mahsa Amini's demise and to show condemnation to the government.
---
---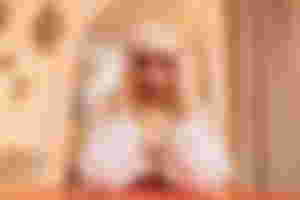 Crying and speaking with rage, they said they might end up like Mahsa Amini and they feared for their life and that of their daughters. According to my research, if a morality police officer confronts a lady inappropriately dressed, she would be taken to police custody for an hour of quick education on how to dress properly. But Mahsa Amini's case was different for no reason and was forcefully detained for allegedly breaching the Islamic republic's strict dress code for women.
Prior to her death, her family said she suffered blows to the head and injuries in her body that led to her death from a coma. With the strict rules of dress code and yet a slight mistake of her unintentionally exposing a few strands of her hair, isn't that a medium to carefully advise her or perhaps receive an hour tutorial? This is terrible!
We now live in a world where some ethics are evolving gradually and light is being shed on them in order to ensure a great and improving society. Iran being an Islamic country and also somewhat autocratic in government makes it difficult for citizens to live a free, fair, and promising future with limited choices, especially women. Perhaps if Iran as a country would be more democratic in nature, people would exercise their freedom and utilize it.
---
---
This news is so disturbing and chaotic, even when protesters (women) are standing on their grounds to be listened to and need justice to prevail, instead, they are being beaten, harassed, and killed more numbers still counting. Before considering myself living in such a conservative society, I would first know about the weather conditions.
Of course, would I wear a hijab under hot weather?? How stinging! Well, not a criterion for living there because the humiliation sucks! I can't wear casual wear without a hijab. Even in my country Nigeria where some folks practice Muslim, sometimes I see them without hijab of course it's a religion that one must adhere to carefully but it isn't so strict as that. There is a need for adjustment.
I just feel that women's rights are being abused constantly and the consequences are taken lightly and not seriously. I feel they are inferior and they have no say in most things, if appropriate measures are not taken seriously, it might look more like the Ukrainian women's abuse.
---
---
Well, to me I can visit the country briefly as a journalist who has protection from my government for a while. I would also use that medium to get so much information about women and their experiences concerning this strict dress code. Seeing women viewed as inferior beings hurt me so much, it makes me furious and willing to do something. It's natural and self-willing but what to do and how to go about it makes me crawl back into my shell.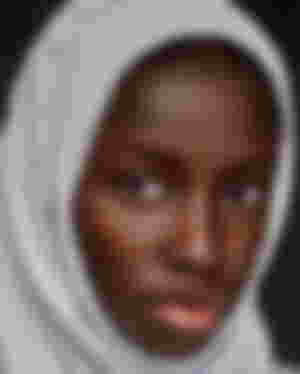 How can we assist such women, who cannot afford to flee to a safe place?
We can assist them by running a fundraiser (non-profit) contributing to them and working with a strong feminist or human rights. I read about the joint letter submitted to U.S. President Joe Biden to go further to hold Iranian officials to account and I also know that there's a social media lockdown and issuance of a campaign of mass arrest. But thanks to Hive & Readcash which is not a social media thing, this would create a means of assistance for them.
We have to also set up a round table discussion to enable each of them to voice out recent information and their opinions too. We should also advise them to follow the rules for now till we sought out things on how to transport them to a safe place.
Photo by yahaya ahmed from Pexels || Photo by Yan Krukov from Pexels || Photo by ANTONI SHKRABA production from Pexels ||