Get to know her!
First of all, I just wanted to congratulate her for finally writing and publishing her very first article here after eight months of procrastinating. Yes, it's been 8 months since she created this account, and finally, she's now ready to be seen and to be heard. *chuckles*
Without further ado, let's start to get to know her!
About her name
I would like to start with her name. How did she come up with this name? Casspy is not her real name, it's her favorite nickname. It is not only an ordinary nickname to her but a special one because this nickname was given to her by a very special person in her life - her boyfriend. What does Casspy mean? It is a combination of two words, Cassandra (her real name) plus spy because she's the best spy on earth. Only her boyfriend can call her that precious name. I don't know why she put that name here when we will not let anyone else to call her that, it's just that, she didn't know she can't change it! *sigh*
But you can call her Sandra instead.
Her age
Sandra is twenteen years of age. I guess it's fine to not reveal her real age. She's just in her 20s but she is still too young to get married.
Her family
Sandra has four siblings, two brothers, and two sisters, and she is the youngest child in the family. And she is close to all of them. She only has one parent now - her mom; because her dad died almost 6 years ago. It was the hardest moment in her life. And thankfully, she is able now to live with the fact that her dad is gone, for good, and that he is now in a better place.
Her physical appearance
Sandra is 5'6" tall and she is a slim girl. She has these brown eyes and wavy short brown hair; short because she just had a haircut a few months ago. She has fair skin but she really wanted to get her skin tanned before, but now she's contented with her color. Other people, her family, her friends, and her boyfriend call her beautiful, cute, and sexy. I said them, because I feel like I have no right to say that. Lol. But there are days that she feels extra pretty and extra sexy. :D
When it comes to fashion, no one can tell whether she is girly nor she is boyish because she can wear everything. Sometimes she wears baggy pants with an oversized shirt with sneakers. Sometimes she wears a dress with high heels. It actually depends on her mood and of course, on where she will go.
Her favorites
She's the kind of girl who has many favorites. Her favorite color is yellow but when it comes to her clothes, her bags, shoes, and her things, she is more into neutral, because she likes seeing everything as minimal as possible.
She has many favorite foods but she can't live a day without rice, that's her number one favorite.
She is not into sports but her favorite sport to watch is basketball.
Her favorite subject is Mathematics, but she also loves English.
Her favorite book is The Diary of Anne Frank. She had read when she was in high school.
Her favorite TV series so far is the American TV series The Walking Dead. Actually, she just finished watching all the 169 episodes of it a few days ago, and now she's just waiting for the next episodes to be aired and for Rick Grimes to come back!
Her favorite person apart from her family? Of course, it's her person - her boyfriend.
Her likes and dislikes
She likes nature. Sunrise, sunset, clouds especially in pretty colors, trees, flowers. She likes taking photos of them and making a story about them. She likes rain so much, especially at night. The sound of the rain and the thunderstorm is one of her lullabies on her insomniac nights.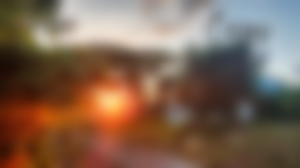 While the sound of the rain is one of her favorite sounds, the tick stock - the sound of the wall clock is the one she doesn't like. Whenever she hears that sound, she feels like she's always in a hurry, she feels like that sound pressures her. And another reason why she hates that sound is that, that sound is one of the sounds you can hear in horror movies.
Her hobbies
She loves reading books, and reading book is not only a hobby for her, reading also helps her with her vocabulary. The more she reads, the more new words she learns.
She also loves to write. She journals the special things that happen in her daily life. She likes writing letters to the people that are special to her, especially to her boyfriend. Writing is also not just one of her hobbies, but she also uses this to earn money. She writes poetry, poems, fiction stories, articles, and many more and she publishes them to earn money.
Her other hobbies are playing the game called "Call of Duty", drawing random things, or what we call doodles, she loves watching TV series, and listening to music. And of course, she loves eating! Eating is one of her coping mechanisms.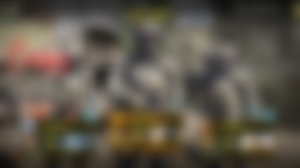 Her love life
I can say that her heart is happy. She and her boyfriend are in a relationship for more than a year now, but it feels like they are still in their honeymoon stage because her boyfriend never fails to make her every day special as if it is always their anniversary. He's been consistent with his flirting skill since day one, and I can say it works because Sandra loves him very much. He is her number one supporter in everything she loves to do. She's glad that they found each other. I have so much more to tell about her and her boyfriend but I'll put them in separate articles.
Other facts about her
She's claustrophobic, even just the thoughts of small places already give her an anxiety attack.
Her personality confuses people. Sometimes she is too loud, sometimes she is too quiet. Sometimes she talks a lot, but sometimes she has nothing to say. Sometimes she's too friendly, but sometimes she is too shy to talk to new people. She looks strong outside, but she's vulnerable inside. She enjoys being alone, but she's also an outgoing person. She loves to stay on her bed and cancel her plans, but she also loves to party at night. She gets annoyed easily, but she cares too much. When she loves, she gives her 110%.
But I believe she is a different person to different people.
That's it for her very first article. I will make sure you will know her more in her next articles. I hope you enjoy it as much as she did.