Site where you could earn cryptos for publishing contents
Friday 10th of June 2022.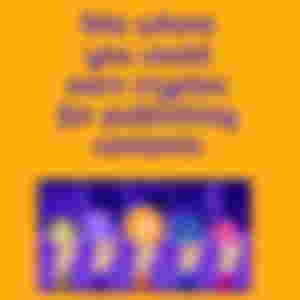 Site where you could earn cryptos for publishing contents. Now a days crypto currencies enthusiasts keeps on researching and developing site where people could earn cryptos just by publishing unique content with zero percent of plagiarism. The sites helps in promoting cryptos and also pays Information to users who engage themselves in exploring and researching about such site, it is no longer a problem for those who are looking for a site to earn cryptos why publishing unique content. In today's writings I will be listing some site which are trusted and used perfectly by me and my colleagues in which you could earn cryptocurrencies just by publishing contents, Site where you could earn cryptos for publishing contents.
Cryptos have been paying a lot of benefits to user who engages themselves in using the better part of it . Most especially when it comes to write to earn and play to earn cryptocurrencies stands as a major power supply for supporting such programs . Blogging and earning crypto currencies will be fun if you follow the rules and avoid plagiarism it will really be of fun for you, Her I came up with my research list of some site which pays with cryptocurrencies for publishing unique content . One thing you need to note in earning is that when you stand in writing uniqueness you earn perfectly well and pay and gain information well .
---
Publishox is a writing platforms where you earn cryptos for writing and reading or watching stuffs . The platform had been paying more information and even cryptocurrencies to users who take there time to make there best in writing and reading or watching stuffs, one fact that I will like you to note down is that in this platform you need to be unique when you engage in writing unique content and you began to engage with other users and following the rules you will definitely earn well . It support many digital assets like BTC,BNB,ETH,BCH,LTC and so on.
---
Steemit is also one of the writing platforms that pays people in steem, This site is a decentralized application which is built on the steem blockchains which enables users who engage in reading and writing unique content to earn some amount of $ in steem . This steem works perfectly just like other writing platforms you could join or participate in some contest and you might earn up to hundred or thousands of steem just by engaging on writing , reading and interacting with other users .
---
Hive.blog is also a decentralized writing platforms where you can writing allowed categories of writing content and get paid in hive . Hive on it own is a decentralized crypto which enables different digital categories, Hive.blog is a site which works on promoting the coin hive and creating a source in which user can hodl and spend hive . Hive.blog requires hive power which helps user to perform various activities on the platform.
---
Serey.io this is also a decentralized writing platforms on the web 3.0 application, this platform allows users to write in different allowed categories of writing and they get paid in serey coin. The site looks new and have not gain much popularity than other site but the site enables you to get full percent of information and it also works like that of hive but not much of hive.
---
Blurt.blog is also seen as a decentralized writing platform with the web 3.0 application , the site pays as more information that beginners need to start there journey through reading this content , The site pays writer in blurt ane all payout are made after seven days that also works with hive and steemit all payout are made after seven days, This site had been paying information and also Blurt currencies for those who participated in making there best in the site.
________________________
Here are some of the site where you could earn cryptos for publishing content although they are more than this but I prefer to list some today may be in the nearest future I will provide as more information you need to start your very on journey on any blogging site that pays with cryptocurrencies . One thing you need to know in achieving success on your blogging journey is that you need to provide unique content when you provide unique content you get the real fun and real payment and real informations .
Thanks so much for reading.
A͟ S͟P͟E͟C͟I͟A͟L͟ T͟H͟A͟N͟K͟S͟ T͟O͟ M͟Y͟ S͟P͟O͟N͟S͟O͟R͟S͟ .
©️ Captainkay