War between Curse and Religion. Fiction.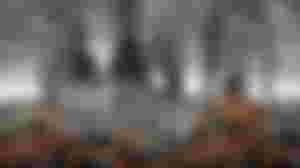 We managed to stop their advance in Kairin, Cardinal Pietro's idea seems to work, around the trenches we nailed thousands of crosses and all kinds of religious symbols of purity and holiness. We did it hastily with the wood from the supply boxes and from the trees of a nearby forest. A few years ago no one would even consider such an idea, it would be madness to even consider it, but we live in crazy times.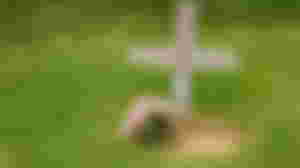 Crazy and wicked even though the scientific community continues to deny what seems more and more obvious that we are not dealing with infected, this supposed outbreak of rabies making people crazy and aggressive is just too diabolical. I know better than those old men stuffed in their white coats and locked in their labs. I fight against those beings that were once people, they are not like sick people, they are like sadistic fanatic psychopaths, but rational and capable of doing complex things, capable of thinking and planning.
Today I saw from the sight of my rifle how they skinned alive the sergeant of the fourth division, they did it over their trenches so that we could see him so that we could have the same destiny, even from such a distance we could hear his screams, that does not make him a sick person. I no longer plan to share the need for scientists or people who deny the obvious in order not to assume a reality. More terrifying than any disease, this is not a plague of the sick, it is a plague of the possessed. Hell has come to us, God have mercy on our souls.
Many years ago there was another trench battle here in Kerlin, they tell that it was very cruel, long and merciless. I think it will be just a footnote compared to this, the second battle of Kerlin.
My hands have not stopped shaking since the enemy offensive 3 days ago, their last artillery fire shattered many of the crosses we planted and that must have encouraged them to attack. They came in waves of civilians carrying children and pregnant women, they were normal people, prisoners who were being used as meat shields. We had no choice, we aimed as best we could to avoid hitting the prisoners but that only made them catch up with us, they got to the first and second line and the fight became hand to hand. We held them off long enough for the prisoners who had survived the crossfire to keep running and they slaughtered us. We abandoned the front lines as our own artillery pounded the trenches. The roar of explosions mingled with the shrieks of the wounded, the laughter and chanting of the possessed and the orders to retreat from our superiors.I can't blame the command for opening fire on us, better to lose two lines than to lose everything. We can't let evil advance any further. Kathy died in that battle, she was screaming for help with her intestines in the air as two of those bastards took her pants off. I don't know who they were before but the possessed are no longer human they are demons and they need to be killed and returned to the hell they came from.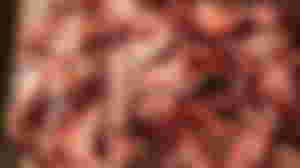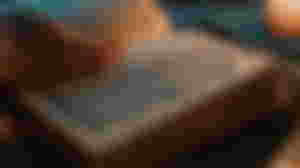 Finally reinforcements arrived, air support and a surprise that many of us did not expect, a religious retinue was composed of Catholic Priests, Jewish Rabbis and Muslim Imams. At the head was Cardinal Pietro himself, from what I heard the possessed react badly to any symbolic representation of good that has a strong impact on society, regardless of religion. If anything good can be taken out of this whole war it is that at least the religions seem to be getting along better to fight this common enemy, plus seeing Cardinal Pietro wearing a bulletproof vest over his religious garb and holding a rifle was a sight to behold. It is a sight so absurd and so outlandish that in any other situation it would have caused me to laugh but now it only gives me hope. We attacked at dawn after the aerial bombardment.
Kerlim is ours, it took us most of the day to clear out the enemy trenches, it was like liquidating a giant rat's nest, not only did they have trenches but there was a network of tunnels that connected. I'm not sure how to define it, burrows or something. There were also sacrificial altars, heretical temples where they piled up broken crosses to burn. We saw other things that I'm not going to describe because I sincerely want to forget it, but we burned everything.
There were no prisoners, you cannot negotiate with demons, nor can you treat them as people. The religious retinue is purifying the ground, each group does it following its own rites and language, but the objective is the same: to purge the evil and expel it. The ground is barren and the air stinks of sulfur 8:30 rottenness and I wish I could end my service here and retire, commit myself to some mental institute for a few years until I can forget everything I saw and then try to resume my life from scratch.
But not yet, the possessed still control a third of Europe and half of the African continent, there is also news that their armies are marching to the Holy Land and a fleet was sighted landing on the coast of Brazil. I am going to the Holy Land along with the main contingent, its symbolic importance is something that cannot be overlooked, who knows what happens if the possessed were to gain control of it.
God, wherever you are, in whatever faith you manifest yourself, give us your strength to prevail.