Tik Tok for non-Tiktokers: Ch.1 WHAT IS TIKTOK AND WHY USE IT FOR YOUR BUSINESS 2022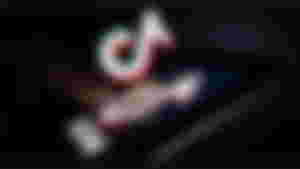 TikTok is a very popular social network where many short videos appear in vertical format that can easily go viral, allowing you to grow faster and easier. Through text, filters, music, and more, people spend many minutes a day browsing TikTok with ease. Before, it was believed that it was an application only for young people who danced and did challenges, but today we know that it is an excellent opportunity for companies that are looking for organic traffic to grow their businesses with educational and entertaining content.
a. There are approximately 689 million monthly active users, which means that TikTok is far from unpopular. In fact, in January 2021 it was the second most downloaded app in the world. Another reason why it grew a lot was due to the pandemic, since TikTok is creating new trends in digital learning.
b. 32% of people are from Generation Z, however, there are more and more people of all ages using the platform because they have been able to recognize its importance and impact.
c. People spend an average of 52 minutes a day browsing TikTok. The algorithm studies user behavior to display content of interest. Therefore, TikTok hooks people easily.
d. Growing on TikTok is much easier than other places like Instagram or YouTube, as the content is easily consumable and going viral for a video is totally possible.
e. The percentage of engagement on TikTok is higher than the engagement on other social networks, since in this social network the video format connects better with people as they are short videos (between 15 and 60 seconds), entertaining and educational. Therefore, now Instagram has its Reels feature and YouTube now has the Shorts.
Now, we will introduce you to some accounts from different niches on TikTok (beauty, nutrition, online store, art, finance, etc.). Just by following best practices (not dancing in all their videos), they managed to grow on the platform.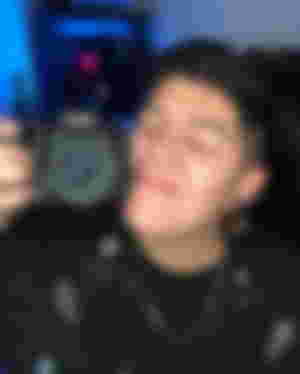 1. Sebastián Moreno (@sebasmorenooo): Sebastián is a photographer who teaches how to create and improve your photos. Now he has 640K followers.
2. Camila Gajardo (@nutri.camigajardo): She is a nutritionist and uploads content about recipes, tips and more. He now has 233K followers and continues to have thousands of views on his videos.
3. Gustavo Benito (@Gustavo.A.Benito): He has an account related to art and went viral with a 10-second drawing video-challenge, with the caption "I don't know why TikTok doesn't make any viral videos for me". Now he has over 500K followers.
4. Vintage Style (@vintagestyle_cr): This online store is dedicated to selling vintage clothing and on their account they make videos recreating their outfits. They now have 1.1M and are doing great.
5. Rosita (@rositaitaita): Rosa talks about tarot and witchcraft on TikTok. Now he has 1.8M followers and is a huge reference in the world of "WitchTok" (the "witches" section on TikTok).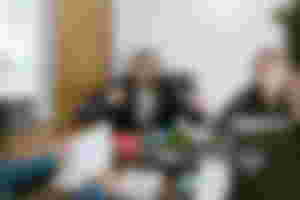 Now that you have an idea of ​​how to start with TikTok, here are some of the BENEFITS that this platform has for you and your business:
to. You will be able to find your target audience: Thanks to hashtags, you will be able to direct your content to people interested in your niche and what you are creating.
b. You will have organic traffic: You can drive traffic to your Instagram account and YouTube. You can also insert a link in your profile once you pass 1,000 followers.
c. You will be able to connect with your audience with "real" or "more natural" content: People on TikTok show more of their day-to-day, as well as educational content but adapted to the creative trends of their niche.
d. Now it is very easy to grow: TikTok is the social network of the moment because the way this platform works identifies the content that each person likes, making them stay within TikTok for a long time. In addition, there is a lot of demand for this fast content format and more people are consuming this type of video every day. You still have a chance to grow on TikTok and be one of the top performers in your niche!
and. You can earn money from TikTok!: On TikTok, you can buy coins and support your favorite TikTokers while they live, just like your audience can with you. You will also be able to make paid ads on TikTok.