↗The Russian-Ukrainian conflict puts Bitcoin on the rise, while other markets suffer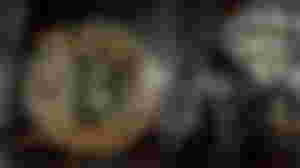 Bitcoin has returned to the $40k zone, topping $41,000, after a gain of about 3,000 dollars in only a few hours! This comes after Bitcoin's price had been hovering around 38,000 for the preceding five days. This would be the first time Bitcoin has regained and maintained a support level of 40,000 since Russia and Ukraine's tensions escalated into full-fledged conflict.
The world's attention is still focused on Moscow and Kiev, and BTC originally plunged by 8% as a result of the Eastern European hostilities.
On Monday, as an escalation of sanctions against Russia in response to the ongoing conflict in Ukraine stoked further uncertainty about the outlook for global financial markets, Bitcoin was rising, stocks were falling, and energy prices were rising, sending oil prices above $900 per barrel for the first time since 2014.
When comparing bitcoin to other assets on the market, we can observe that the market's most popular cryptocurrency has changed its behavior. While bitcoin's price sank in lockstep with the US stock market a few days ago, with the commencement of Russia's invasion of Ukraine, the price has now decoupled from the activity and is more analogous to commodities.
According to the belief of circulating financial discussion boards, Russian and Ukrainian investors, as well as from other regions of the world, are turning to raw materials and bitcoin to protect their fortunes in the wake of the disaster.
This would support the notion that Bitcoin is becoming widely seen as a safe asset in situations with significant economic, political or social ramifications.