Series Montreux, Switzerland: Interior of the Château de Chillon 2014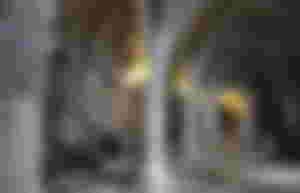 I want to share with everyone another of my talents, photography. This is the first photo of a series I took in Montreux, Switzerland in 2014.
I want to share them but not just uploading the image, I want to give some context and personal meaning to the photos.
The photo I present now was taken at the Château de Chillon, on the shores of Lake Geneva. It has a great meaning since it was a trip with musical motives, but it allowed me to discover my great admiration for photography and to connect with the documentary side. 
That day at the castle I served as a guide to all my companions, explaining a bit of history.
I hope you like it and the photograph is completely at your disposal, you can use it whenever you want. I hope to continue having your support and comments.