What to do in case of CROWD SURGE: Keeping in view South korea incident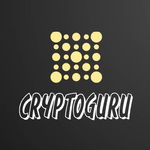 Many of you have probably heard from the news that on the night of October 29-30, a tragedy occurred in one of the districts of Seoul in South Korea 😥. More than 150 people died in stampede at Halloween celebrations. Many were wounded and several thousand were missing. The reason was a huge crowd of people in the square. In the crowd, people lost consciousness from lack of air and died under the feet of people, unable to get out of it.
Video source : https://m.youtube.com/watch?v=3SuUI0m-IKE
In various social media groups, many people began to spread information about how to behave (and most importantly survive) in a similar situation. I have my "bad 🥴" experience years ago with crowds.
I was once at a concert with my friends in my city. The crowd was but not too much - a thousand or one and a half people. We were standing close to the stage and that's where the movement usually happens. People do not stand still, they jump and dance, they want to get even closer to the stage. Guys carry their girls on their shoulders, and parents try to take their children in their arms. All this creates an additional movement, which contributes to the fact that sooner or later the so-called Wave is necessarily formed in the crowd, and not one.
If your row fell into this wave (and this is exactly what happened to us), then you will not stay on your feet. You start to fall and end up on the ground. It is difficult to get up yourself, because people are also falling nearby and we are all far from a state of balance.
At that moment, a young guy just grabbed me by the shoulders from the back row and lifted me (for which I am still grateful to him). He literally "pulled" me out of this stream and after his help I was able to get back on my feet. The boys and I then immediately left there and went to the far rows, where the crowds were smaller and there were gaps between people for walking. This negative experience became my trigger for life, and since then I have not gone to a single concert or event where there are crowds of people.
A crowd of people is an uncontrollable element, like a storm or a hurricane. You can't resist! It is better not to get into such stories at all. Therefore, the First and Main rule from me is not to go anywhere where there are crowds of people at all!
The Internet contains rules for those who still take the risk. But I repeat, it will be extremely difficult to follow them if you are covered by a wave or crushed by a crowd in their ranks. And not the fact that you can get out of it all on your own.
Therefore, I will not retell all the rules to you, look for them yourself. Type in the search engine "Rules of behavior in the crowd" remember them if you are still going on such an "adventure 🤯".
Not a single concert or event is worth leaving after it crippled 🥴, lost, or worse.
By the way, it was also lost with me. And also on some of the holidays. I went with my friends, they have all my things, and after the disco we "lost" each other. It was in your hometown, where you know everything. So people help and everything collapsed. And if you went somewhere and got lost in an unfamiliar city, then it will be bad.
Do not rely on mobile phones, you can easily lose them, given that everyone is holding them and taking pictures. You will simply crush it and that's it.
Ps. My personal experience "explained" everything to me and you decide for yourself and be careful! 🙏
© CryptoGuru