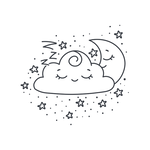 Ethics implies habit, character, or disposition.
It is involved with what is good and bad for the society. It is also a guide that helps us in determining what we should do in times that we are caught up between heavy choices. Ethics sets out principles and values that assists our minds in discerning whether our action is justifiable or not.
Understanding ethics molds our subsistence to reflect on our behaviors. It makes us aware of our moral responsibilities and duties to other people we interact with in our everyday lives. As we grow older, it is expected that our own value system is being cultivated from our past experiences that challenged our will to resolve a situation in the right way.
The objectives of this case study are enumerated as follows:
To identify situations that I have encountered with regards to my ethical values.

To examine my behavior and attitude in my past experiences.

To illustrate the importance of considering ethical principles in making choices.

To present how experiences in ethical situations affect future decision making process.
Case 1:
This ethical situation is so prominent in my life that it had affected how I see people and influenced how I make decisions in my everyday life until now. When I was in sixth grade, I was blamed to have changed the answers of the test paper of one of my classmates. I am certain that I did not and I am innocent about what happened. We were sent to the Principal's Office and I was compelled to tell the truth. While I was trying to recall what went wrong, it came to my mind that I was the first person checking the said test paper, I wrote "Corrected by:" followed with my name. Then, my seatmate asked if the one I'm checking got mistakes yet, I told her he only has a few. Before we continued checking, she asked me if we could change the papers we're checking and I agreed. From that time on, I have never laid my hands on that paper again. The owner of the paper told our teacher that his answers were changed - the letters in the multiple choice problems and the letter "T" was changed into "F" in the true or false questions. I was the one accused because my name was written on it.
When they asked me what happened, I actually had second thoughts in telling the truth. The one who changed the answers is a friend of mine and I didn't want to let her down because she was running for as the Valedictorian of our class but saving her reputation would let down mine. However, I didn't have enough time to weigh down the consequences. I told the truth and they invited her to the office. Some of our friends and classmates refused to believe me and even got mad at me. Nonetheless, I was sure I did the right thing and I would do it again if ever I face the same situation.
Relative Value Systems:
My values dictated my behavior towards this situation. My commitment to be honest as much as I can gave me the strength to speak only of what I know is true. Moreover, I also proved my trustworthiness to my mentors and granted my parents with respect for teaching me good morals.
Role in the Situation:
My role in the situation is quite hard because I was put into hot seat. The determination of the next events depends on me. It is either I keep a secret or be the truth-teller. It is either I save a friend or I ruin my name.
How I resolved:
Though I was still a child back then, I always wanted to give justice to those who are distressed. My other classmate is also a friend of mine, I know he studied hard for the exam and he didn't deserve what happened to him. Also, my conscience would be much louder if I had to lie because it means I will have to keep that secret forever. I resolved the situation by telling the truth to our teacher, even though I sounded wrong to others.
Whenever we face a dilemma, just think of it and make the right choice. At the end of the day, it's how we face life and enjoy it that really matters. Do not choose something you may regret in the end.
Lead image is from Unsplash. Link is not available since I just directly used one that appears in the search results.