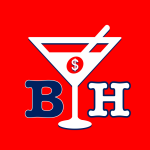 In this video we will dissect Warren Buffett's Berkshire Hathaway holdings, and look into what moves the G.O.A.T has made in Q4 2020. Warren Buffett is a man who needs no introduction. He started investing in 1955, and since then, he's had an average annual return of 30%! He bought Berkshire Hathaway in 1962, which was then a textile company, before converting it into the most successful investing company to this day. His motto: "Be fearful when others are greedy, and be greedy when others are fearful". In Q4 2020 he increased Berkshire's holdings from $235bn to $269bn.
Let's take a look at Berkshire's top 10 holdings, which make up 85.24% of the portfolio.
Chevron Corporation is an American multinational energy corporation. One of the successor companies of Standard Oil, it is headquartered in San Ramon, California, and active in more than 180 countries. Buffett first added CVX to the Berkshire portfolio in Q3 2020. Berkshire currently owns 48,498,965 shares, valued at $4,095,738,000 (@$84.45/share). During Q4 they added 9.55% to the Q3 position.
DVA provides kidney dialysis services through a network of 2,753 outpatient dialysis centers in the United States, serving 206,900 patients, and 259 outpatient dialysis centers in 10 other countries serving 28,700 patients. The company primarily treats end-stage renal disease. The company has a 37% market share in the U.S. dialysis market. Berkshire currently owns 36,095,570 shares, valued at $4,237,620,000 (@$117.40/share).
U.S. Bancorp is an American bank holding company. It is the parent company of U.S. Bank National Association, and is the fifth largest banking institution in the United States. Berkshire currently owns 131,137,998 shares, valued at $6,109,721,000 (@46.59/share). During Q4, they reduced their Q3 position by 0.62%.
Moody's, is an American business and financial services company. It is the holding company for Moody's Investors Service (MIS), an American credit rating agency, and Moody's Analytics (MA), an American provider of financial analysis software and services. Berkshire currently owns 24,669,778 shares, valued at $7,160,156,000 (@$290.24/share).
Verizon Communications is a holding company for Verizon Consumer Group, providing Wired and Wireless internet services to consumers, Verizon Business Group, providing services to businesses, and Verizon Media, a holding company owning Yahoo! and AOL, among others. Buffett first bought VZ in Q3, and Berkshire currently owns 146,716,496 shares, valued at $8,619,594,000 (@$58.75/share). They added 151% to their Q3 position.
Kraft Heinz is an American food company formed by the merger of Kraft Foods and Heinz. Kraft Heinz is the third-largest food and beverage company in North America and the fifth-largest in the world with over $26.0 billion in annual sales as of 2020. Berkshire currently owns 325,634,818 shares, valued at $11,286,503,000 (@$34.66/share).
AXP is a multinational financial services corporation The company was founded in 1850 and is one of the 30 components of the Dow Jones Industrial Average. Berkshire currently owns 151,610,700 shares, valued at $18,331,249,000 (@$120.91/share).
Coca-Cola is one of the Flagship Holdings of Buffett. After buying in in the late 80s, we've always seen the G.O.A.T. drinking a can of cherry coke in his interviews and during the Berkshire annual shareholder meetings. Berkshire owns 400,000,000 shares, valued at $21,935,999,000 (@$54.84/share).
Buffett first bought into BAC in 2011, with an initial investment of $5 billion. Moreover, he got warrants, allowing him to buy shares for $7.4 for the next 10 years. Berkshire owns 1,010,100,606 shares, valued at $30,616,150,000 (@$30.31/share).
The Tech giant is Buffett's favorite brand. Instead of looking at Apple as a technology company, Buffett views it as a consumer brand, with great financials. Berkshire owns 887,135,554 shares, valued at $117,714,016,000 (@$132.69/share). They reduced their Q3 position by 6.05%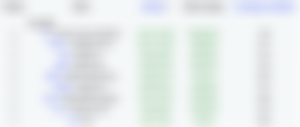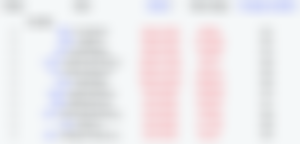 Berkshire currently receives $3.8bn annually in dividends.
Most Holdings are in the Technology sector, followed by Financials, and Consumer Defensive: